Spain: Inflated Optimism?
Justin Burkhardt | FXFocus.com

Listening to the talking heads this week was a steady dose of optimism about Spain. Just under the surface, in what we here at FXFocus like to call reality, is an entirely different picture. Rampant unemployment. Near daily anti-austerity protests. A government that nods and winks at so many parties even they are confused at what they actually said ten minutes ago.
 
All this market optimism is due to the backdrop of rumors of a bailout being asked for. Or maybe the bailout was being forced onto Spain. Maybe it's both. If this all sounds like the plotline to Inception you would be right and scarily wrong. Your top isn't still spinning. This is Spain's daily reality.
 
The Unemployment Picture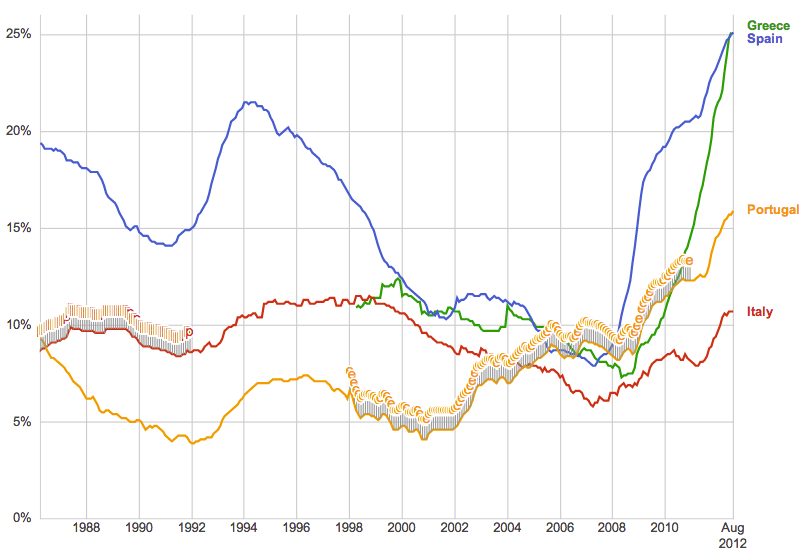 Data from: Eurostat     Last updated: Oct 13, 2012    Source: Google
 

In spite of what's really going on, the optimistic outlook for Spain sparked a bullish reaction in the market squeezing the bears right out of the picture yesterday. Today the Euro lost a little bit of traction, but overall is holding tight to yesterday's highs.