---
ISM Services Slumps To Weakest Since May, Job Growth Slows
Despite yesterday's positive survey data on manufacturing, analysts expected a mere stabilization in the Services surveys from ISM and Markit, but the message was mixed...
Markit Services PMI BEAT - 56.9 vs 56.0 prior vs 54.6 prior

ISM Services MISS - 56.6 vs 57.5 exp vs 57.8 prior
And all that despite 'hard' data weakening in recent months..,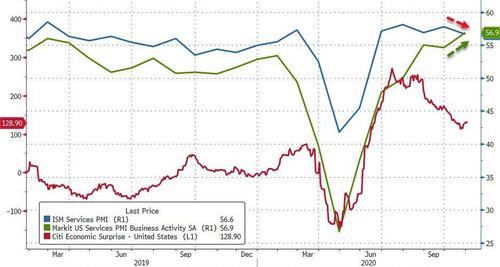 Source: Bloomberg
According to Markit, optimism about business levels in one year's time improved to the strongest since April 2018 principally amid hopes of an end to the COVID-19 crisis and additional stimulus during the pandemic
ISM Services was the only outlier against optimism in the survey data...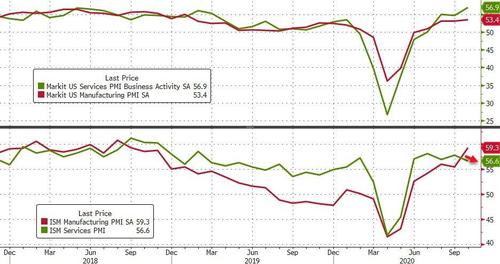 And despite the drop, ISM respondents were almost uniformly optimistic...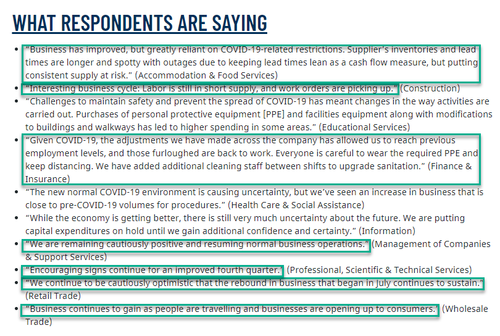 And who says there's no inflation...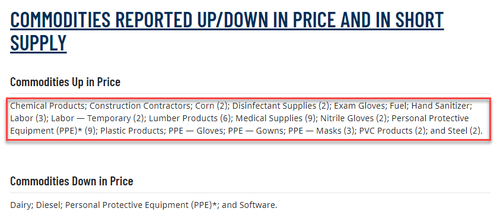 Commenting on the latest survey results, Chris Williamson, Chief Business Economist at IHS Markit, said:
"Growth of business activity accelerated markedly in October, indicating that the underlying health of the US economy continued to recover at the start of the fourth quarter. While fourth quarter GDP will invariably fail to match the strong rebound seen in the third quarter, the economy looks to be continuing to grow at an above-trend rate.

"Encouragingly, future business optimism showed a record surge, pulling prospects for the year ahead up to the highest for more than two years. Hopes of a brighter outlook were pinned on a vaccine ending the COVID-19 pandemic over the coming year and additional stimulus supporting the economy in the meantime."
The only non-silver-lining was that employment growth softened to a three-month low amid some reports of fewer requirements due to excess capacity.