---
OECD Exposes 15 Trillion Reasons Why US Schools Need To Open Now!
The Organization for Economic Cooperation and Development (OECD) is out with a dire prediction, saying that America's economy is facing down a $15 trillion hit.
The study out Tuesday by the intergovernmental economic organization, which includes 37 member countries sought, to evaluate the economic impact of school closures world-wide among member nations, and assumed that current students amid coronavirus shutdowns from last spring into this year would miss up to one-third of the school year total.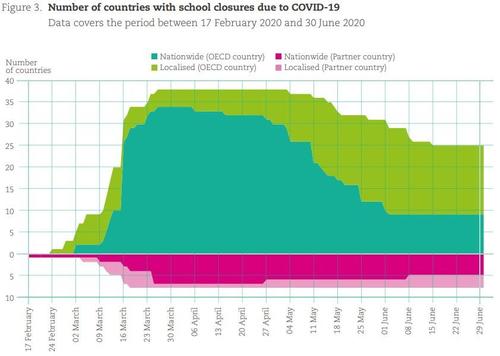 The OECD said the economic impact will be long felt even assuming an immediate return of schools to pre-pandemic levels of performance. Specifically, the report projects that in the case of the United States— 
"if the student cohorts in school during the 2020 closures record a corona-induced loss of skills of one-tenth of a standard deviation and if all cohorts thereafter return to previous levels, the 1.5% loss of future GDP would be equivalent to a total economic loss of USD 15.3 trillion."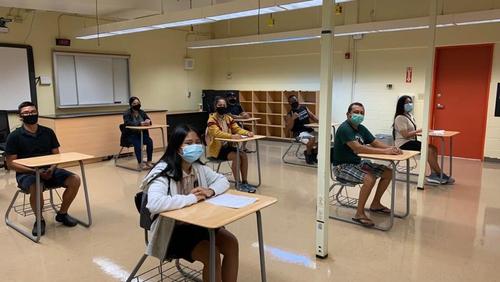 More broadly the study pointed to the long-term productivity on a country's GDP of lost time in the classroom due to the pandemic. 
"As a result, the total cost of missed schooling could amount to 69% of the current GDP for the typical country, the OECD said," as summarized by CNBC.  
However, total economic growth losses stand to be "proportionately higher" should schools be slow to return to their optimum performance that existed before the pandemic.
The report also took into account the rise homeschooling and and other alternative, distance learning programs internationally. Various polls and media reports have strongly suggested homeschooling in the United States has exploded over the past half-year. 
On this, the OECD said that "there are evident benefits to students in expanding their learning time and opportunities beyond the school gate by being able to learn using a variety of distance learning approaches."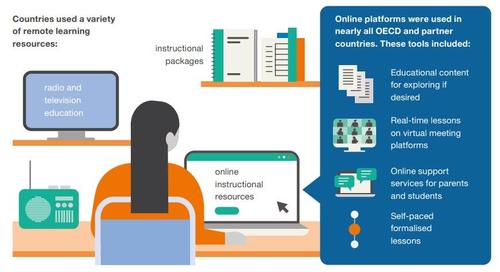 One suggestion in the paper to limit further setbacks in education, in the absence of a widely available vaccine, was to continue to build on the infrastructure for remote learning.