---
South Korea Indefinitely Closes All Nightlife As Global COVID-19 Cases Top 23 Million: Live Updates
Summary:
China approves vaccine for emergency use
South Korea closes all bars, nightclubs, entertainment venues countrywide
JHU Global case total tops 23 million
Trump accuses FDA director of being part of 'deep state'
Infections in UK, Rome climb
Johns Hopkins reports more than 800k deaths
Argentina joins growing list of countries testing one of China's vaccines
Philippines sees 4k+ new cases for 5th day
India, Russia see outbreaks move closer to milestones
* * *
Update (1830ET): While rolling out trials in the UAE, Argentina, Morocco and elsewhere, China regulators announced Saturday that one of the vaccines currently undergoing testing has been approved for emergency use.
China has officially launched emergency use of #COVID19 #vaccines, which were going through clinical trials, on July 22: National Health Commission official pic.twitter.com/0ImxkDmV4q

— Global Times (@globaltimesnews) August 22, 2020
The vaccine candidate by Sinopharm has been used on more than 20,000 people in the UAE who have taken it as part of Phase 3 clinical trials, which have proven it to be safe. Efficacy is currently under observation, according to Sinopharm's chairman on Saturday.
As the resurgence of new cases bedevils Western Europe, here's the breakdown of outbreaks by region.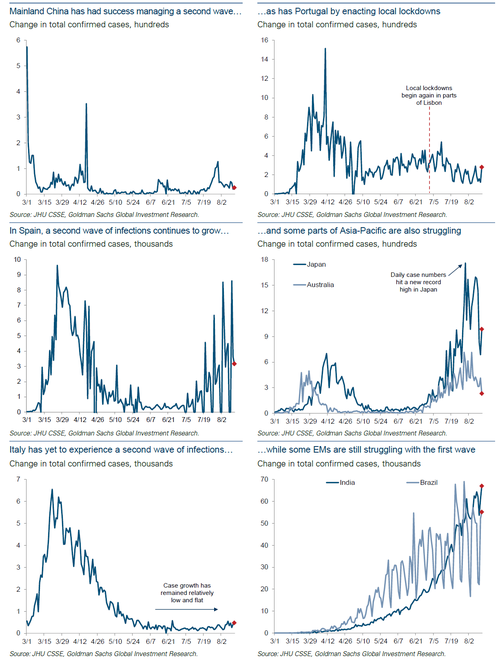 * * *
Update (1330ET): South Korea said Saturday it would close all entertainment venues such as nightclubs, karaoke bars and internet cafes, and ban spectators from sporting events once again as COVID-19 cases across the country continue to climb.
Beaches across the country will also be closed, and indoor gatherings will be limited to 50 people or under (and outdoor gatherings to 100 or under).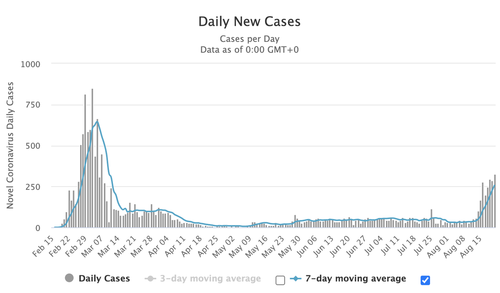 Public health officials detected 332 new cases Friday, Park said Saturday. Imported cases counted for 17 of the total infections. More than 75% of new local cases were found in the Seoul metropolitan area. No deaths were recorded on Friday, Park said Saturday. Seoul has been struggling under these restrictions since Aug. 16, and the new measures simply broaden them to the rest of South Korea.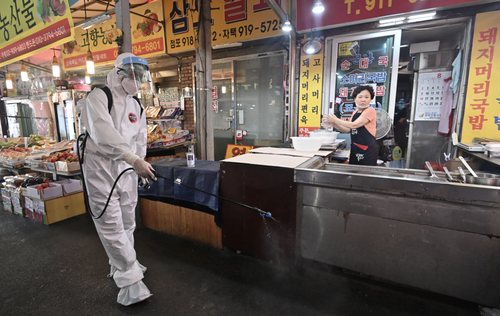 However, provinces with lower case counts will be allowed to treat these new rules as simply recommendations rather than a mandate. SK has for months been credited with one of the world's best systems for suppressing the virus.
* * *
Update (1215ET): New cases reported in Europe and the US Saturday morning have helped push the global count north of 23 million, according to numbers from JHU.
The UK reported 1,288 new cases of COVID-19 on Saturday up from 1,033 a day earlier, along with 18 deaths, up from two a day earlier.
The new cases were recorded as the UK scrambles to ramp up testing amid hysteria about a possible resurgence as the UK's cripple economy and traumatized masses are just finally starting to heal.
As travelers continue to create problems across Europe, leading to dozens of new restrictions and bans as European states seek to stop outbreaks from spreading between countries, officials in the Rome region recorded 215 new cases in 24 hours, mainly because of people returning from vacation. It was the largest jump in the Italian capital since the depths of the lockdown in March.
For the capital area, the figure is a record number and is more than the 208 people infected in a one-day period on March 28, when Rome had come to a virtual standstill to stop the coronavirus spreading.
"Sixty-one percent [of the cases] are linked to people returning from vacation," said Roman health official Alessio D'Amato, with almost half the new cases returning from Sardinia.     
On the political front, President Trump took aim Saturday at FDA commissioner Dr. Stephen Hahn, whom he nominated to replace Dr. Scott Gottlieb when Gottlieb decided to spend more time with his family in CT. Trump accused Dr. Hahn of being part of the "deep state" and demanded that he speed up testing for the virus.
The deep state, or whoever, over at the FDA is making it very difficult for drug companies to get people in order to test the vaccines and therapeutics. Obviously, they are hoping to delay the answer until after November 3rd. Must focus on speed, and saving lives! @SteveFDA

— Donald J. Trump (@realDonaldTrump) August 22, 2020
The swipe was enough to get "deep state" trending on Twitter Saturday morning.
* * *
The global coronavirus outbreak reached another grim milestone on Saturday morning: The Johns Hopkins tally of COVID-19 related deaths (which excludes "probable" or "suspected" deaths) has surpassed 800,000.
While the US outbreak is showing more signs of slowing following what appears to have been a 'peak' last month, the US still has the most deaths of any country with more than 175,000.
It has counted more than 32,000 of those in New York, nearly 16,000 in New Jersey and almost 12,000 in California.
Globally, Brazil is No. 2 behind the US with more than 113,000 deaths tied to COVID-19 as of Saturday, though Brazil's outbreak has lately burned more brightly than the outbreak in the US.
Mexico (with 60,000), India (55,000) and the UK (41,500) have also reported a lot of deaths.
Moving on, most of the big news early Saturday is coming out of the emerging world.
Despite its record-setting lockdown, Argentina's outbreak has continued to worsen and over the last couple of weeks has gotten to the point where hospitals are being overrun as Argentines rally in the streets to demand the end of the Peronista government's lockdown. Argentina, like the Philippines, Brazil, India and dozens of other desperate nations anxious to bring about an end to the crisis, has turned to China, which has promises to share hundreds of millions of courses with the developing world as it works to cement its status as a super power that feels "responsible" for the virus it "unwittingly" unleashed.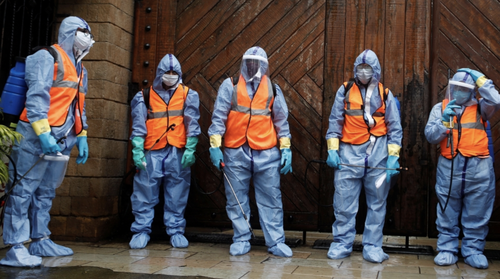 Argentina has joined Peru, Morocco and the UAE in approving a 'Phase 3' clinical trial for the China National Biotec Group's vaccine candidate. More nations are signing on to host trials as the race to produce a vaccine enters its later stages, and the dwindling outbreak in China has created a shortage of potential test subjects.
Meanwhile, the Philippines, still the biggest outbreak in Southeast Asia, reported 4,933 new cases, the fifth straight day reporting a number north of 4,000. It also reported 26 COVID-19 deaths. In a bulletin, the health ministry said total confirmed cases have increased to 187,249, while deaths reached 2,966.
Just as its outbreak was appearing to quiet down, India on Saturday reported a record daily jump of coronavirus infections, bringing the total near 3 million and piling pressure on authorities to curb huge gatherings as a major religious festival began. The 69,878 new infections, the fourth straight day above 60,000, take India's total number of cases to 2.98 million, on the edge of 3 million and behind only the US and Brazil. India reported another 945 COVID-19 deaths bringing the total to 55,794.
Russia reported 4,921 new cases on Saturday, pushing its confirmed national tally up to 951,897 as it edges inexorably closer to becoming the fourth country to pass 1 million confirmed cases. Officials reported another 121 deaths, bringing the total to 16,310 (though many critics believe this figure is well below the accurate tally).
Finally, Joe Biden on Friday declared that he would "shut down the united states" if a set of doctors told him it would be a good idea.