There's little doubt that Iran's leadership is quietly hoping that Democratic nominee Joe Biden wins the US presidency in November, given at the current rate of Trump's maximum pressure campaign there seems no 'off ramp' or sanctions relief for the Islamic Republic.
Iranian Foreign Minister Mohammad Javad Zarif issued some interesting statements on this subject Monday, saying of the 2015 nuclear deal previously brokered under Obama and his VP Biden, that Tehran will never renegotiate the deal even if Biden takes the White House. 
He said at a virtual Council on Foreign Relations event that Washington must immediately return to the JCPOA agreement "without condition".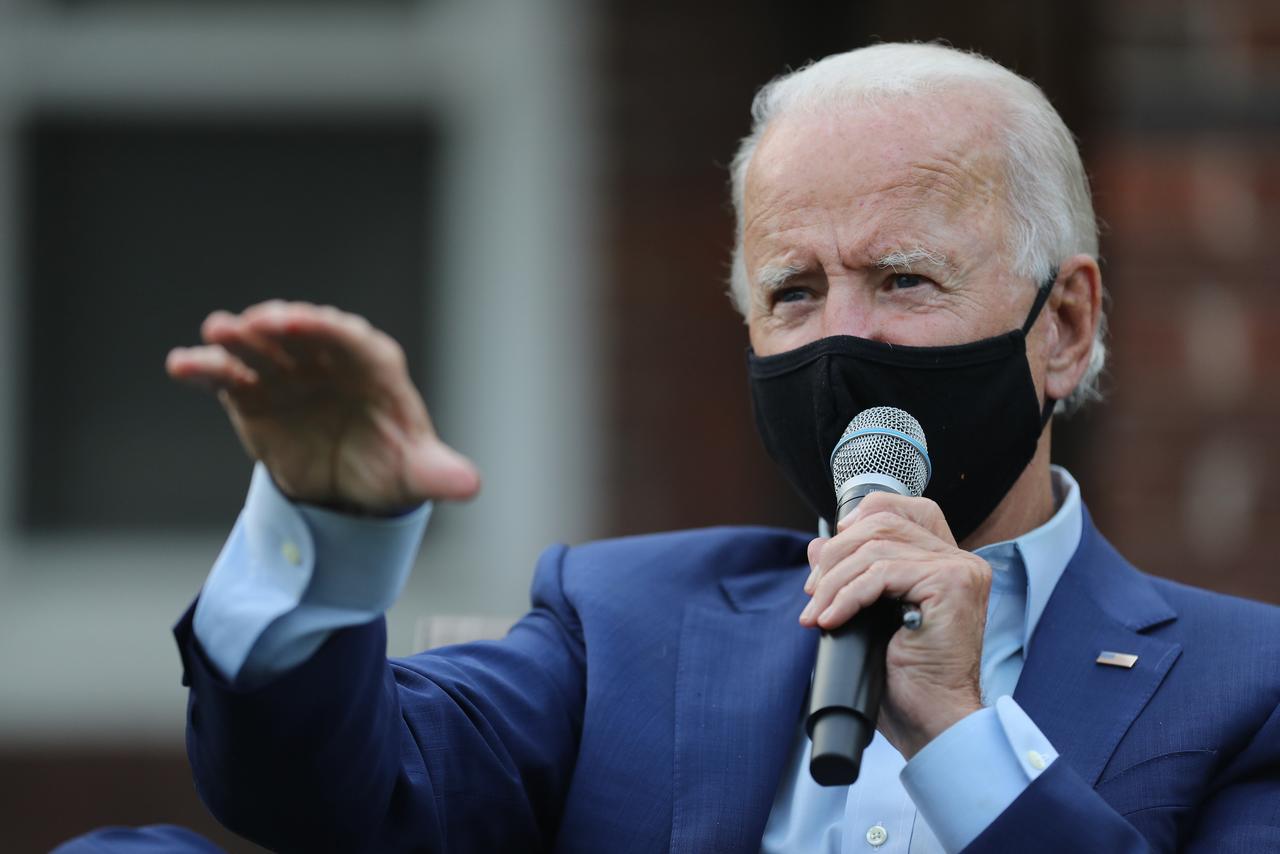 Biden has promised that he would re-adopt the agreement, thus reversing Trump's May 2018 pullout; however, he's previously added just enough nuance to worry Iran, saying this would be conditioned on Tehran returning into complete compliance with its regulations. This is in reference to Iran ramping up enrichment following the US pullout from the deal. 
Zarif told the Western think tank audience in his remarks this week:
"The United States first must come clean, must get its act together, must come back to be a lawful member of the international community, start implementing its obligations, and then talk about the rest of the deal," he said.
"It's immaterial for us who sits in the White House. For us, what is important is how they behave, and the United States has behaved extremely, irresponsibly, dangerously in the international community," Zarif said.
Perhaps the most interesting part of the remarks were related to the lasting impact of US-led sanctions, which are seeking to gut Iran's economy, also after the Islamic Republic was among the earliest countries hit hard by the coronavirus pandemic.
Zarif laid out that sanctions have resulted in multiple billions of dollars lost, and that upon re-entry to the deal any future American administration must provide appropriate compensation. 
Frank convo @CFR_org. Emphasized:

- Total US isolation as it fails in UN Security Council
- Iran has no preference for outcome of US vote
- Only option for any US president: Gain trust to reenter JCPOA
- Iran always ready for inclusive regional dialoguehttps://t.co/NeSkUXZ5j9

— Javad Zarif (@JZarif) September 21, 2020
"I think it is the United States that has to show that it's committed to this deal that it will not violate it again, that it will not make demands outside the scope of the deal, that it will compensate Iran for the damages," Zarif added.
However, this issue of compensation would be a high bar for any administration, even if Biden were to take the White House, and thus extremely unlikely.