---
Ukraine Accused Of Using Cluster Bombs On Russian Village Near Border
Russian officials have accused Ukraine forces of using cluster munitions against civilian targets. The governor of Russia's Bryansk region on Tuesday said that a Russian village came under attack which lies near the border.
Gov. Alexander Bogomaz announced on Telegram that cluster bomblets were observed in a cross-border attack on the village of Klimovo, but no casualties have been reported.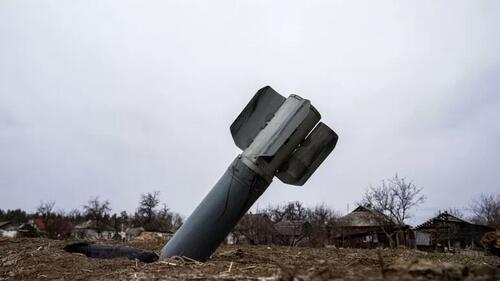 Reuters said it wasn't able to independently verify the claim, for which there was no immediately available visual evidence. "The governor of Russia's Bryansk region has alleged Ukraine used cluster munitions on a Russian village near the Ukrainian border, hitting several houses," EuroNews reports.
Russian border regions like Bryansk and Belgorod in particular have come under frequent indiscriminate shelling throughout at least the last year of war.
It was only in this past summer that Washington escalated its support to Kiev through the supply of cluster munitions, a weapon type currently banned by more than 120 countries:
Washington controversially supplied Kyiv with cluster bombs in July -  which was blasted as a "terrible mistake" by politicians and rights groups. 

...Like a shotgun, they splatter explosive submunitions over an area as big as several football fields. These can then lie dormant like landmines, killing and maiming civilians years after a conflict has finished.  
The Biden administration late last month announced it would likely include more cluster bombs in the next weapons package for Ukraine, which will draw on previously approved funds.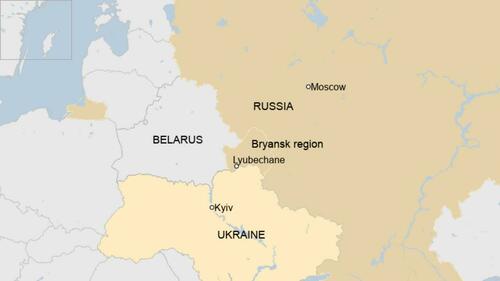 This isn't the first time that Russian officials have alleged cross-border shelling from Ukraine which used cluster bombs, with initial accusations having come as early as July, at around the time the Ukrainians reportedly received their first US shipments.
White House national security spokesman John Kirby at that time said, "We have gotten some initial feedback from the Ukrainians, and they're using them quite effectively." But if these latest attacks on Russian civilian villages are accurate, Putin could use it to escalate with continued large-scale attacks on decision-making centers across Ukraine, as the Kremlin has threatened before. 
Loading...