---
US Treasury Sanctions Wagner's 'Gold & Weapons Dealing' Operations In Africa
The US Treasury Department on Tuesday has announced new anti-Wagner sanctions in a belated attempt to cut off the group's weapons funding, at a moment the Russian government has essentially pardoned the mercenary outfit for treasonous actions. It remains unclear what role Wagner will play inside Russia, if any, as its founder Yevegny Prigozhin sets up shop in neighboring Belarus after President Lukashenko mediated a deal on his behalf.
The fresh sanctions, announced Tuesday, target four companies accused of "gold dealing" on Wagner's behalf as well as an individual Washington says made "weapons deals" tied to Wagner.
Companies in Russia, the UAE, and Central African Republic "have engaged in illicit gold dealings to fund the Wagner Group to sustain and expand its armed forces, including in Ukraine and Africa," according to the Treasury statement. Wagner in Africa is essentially a foreign policy arm of the Kremlin, which might explain why Moscow sees the group as somewhat indispensable.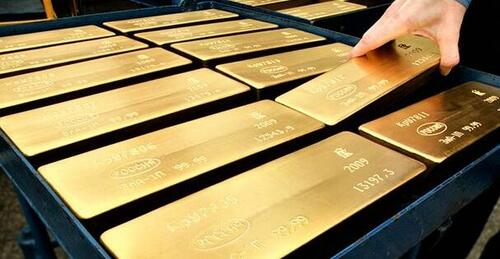 Africa has lately been known as a place with the largest Wagner mercenary presence outside of the Ukraine conflict, which has deeply alarmed Washington and West. The US and its allies have long hoped to thwart and dismantle Wagner's presence there, and deal-making with multiple African governments. 
Under Secretary of the Treasury for Terrorism and Financial Intelligence Brian Nelson said in a statement, "The Wagner Group funds its brutal operations in part by exploiting natural resources in countries like the Central African Republic and Mali."
"The United States will continue to target the Wagner Group's revenue streams to degrade its expansion and violence in Africa, Ukraine, and anywhere else."
And the individual listed, identified as Andrey Nikolayevich Ivanov (Ivanov), is a Russian executive of Wagner Group who "worked closely with Prigozhin's entity Africa Politology and senior Malian government officials on weapons deals, mining concerns, and other Wagner Group activities in Mali," the Treasury statement alleged.
The Treasury announcement further says action is being taken against a gold mine directly owned by Prigozhin:
Diamville SAU (Diamville) is a gold and diamond purchasing company based in the CAR and controlled by Prigozhin. Diamville is one of several Prigozhin-connected entities that is intimately involved in the CAR mining sector. In 2022, Diamville participated in a gold selling scheme that entailed converting CAR-origin gold into U.S. dollars. Following the imposition of U.S. sanctions on several Russian financial institutions, participants in the scheme planned to move the proceeds by transferring cash by hand. Additionally, Diamville shipped diamonds mined in the CAR to buyers in the UAE and in Europe.
The Treasury statement identifies Mali as a major base of Wagner's illicit activities in Africa.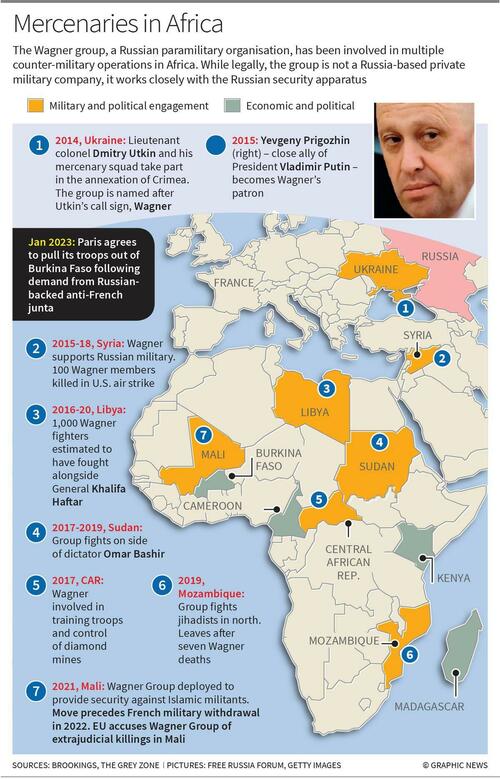 Going back years, the Malian government has contracted with Wagner to assist its national armed forces in rooting out al-Qaeda affiliated groups which are active there. Wagner has recently come under allegations of massacring civilians in the context of its large firefights with Islamist insurgents.
Loading...