---
Epstein Mentor Les Wexner Leaves L Brands, Sells 55% Stake In Victoria's Secret For $525 Million
Les Wexner is stepping down as chairman and CEO of L Brands as the company prepares to sell a 55% stake in its flagship brand, Victoria's Secret, to private equity firm Sycamore Partners for $525 million, according to a pair of reports from Bloomberg and WSJ.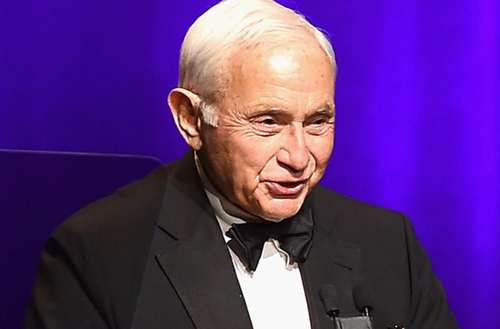 Wexner
Last month, we reported that Wexner, a longtime friend, benefactor and mentor to financier pedophile Jeffrey Epstein, was preparing to sell the company that he essentially built and led for decades.
Sources familiar with the talks told WSJ at the time that a full or partial sale of Victoria's Secret was expected, as the company was finally giving up on turning around the struggling lingerie brand.
WSJ described the decision to give up control of Victoria's Secret was an acknowledgement that 82-year-old billionaire Wexner "couldn't revei the fortunes of a troubled lingerie brand he had built around shopping malls and sex appeal.
Three other L Brands board members will step down along with Wexner, though Abigail's will remain on the board. A successor has already been chosen, per WSJ.
In an internal memo to staff, Mr. Wexner shared news of the deal and his departure. "I've thought about where I fit in the picture," he wrote in the email. "In keeping with this same thoughtful examination, I have decided that now is the right time to pass the reins to new leadership."

L Brands said it had promoted one of its longtime executives, Andrew Meslow, to take over as chief executive and be added to the board when the Sycamore deal closes. Mr. Meslow, who joined the company in 2003, is chief operating officer of its Bath & Body Works chain.

Three longtime board members, including L Brand's lead independent director, will step down at the next annual meeting. Two other directors left last year amid pressure from an activist investor. Mr. Wexner, who owns a 17% stake, and his wife Abigail will keep seats on the board.
The deal will spin off VS as a separate company with a valuation worth $1.1 billion, just a fraction of the $34 billion valuation for Lululemon Athletica and other rivals.