---
Former Nikola CEO Milton Sold $55 Million In Stock, Bought Three Properties
Today in "how to turn assets that don't exist into assets that do" news...
It was reported yesterday that disgraced founder and former CEO of Nikola, Trevor Milton, had sold 3.2 million shares of Nikola stock while still at the company in order to consummate "three real-estate transactions" and purchase three different properties.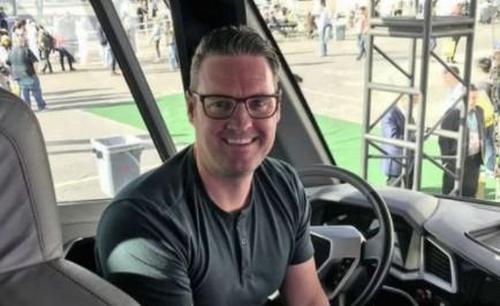 As part of the transactions, Milton's LLC gave the shares on December 3 to the sellers of three piece of real estate, including a sprawling $32 million ranch Milton bought in Utah. 
It appears Milton sold about $55 million worth of stock on the company's lockup expiration date last week, according to SEC filings. And voila! That makes three more pieces of real estate than Nikola trucks sold, as Hindenburg Research's Nathan Anderson noted on Twitter on Monday. 
Looks like Trevor Milton dumped $55m worth of $NKLA shares on lockup expiry day as part of a real estate deal.

Zero trucks sold.https://t.co/Bfw0ehTA97 https://t.co/ewK7w9SkSx

— Nate Anderson (@ClarityToast) December 8, 2020
Bloomberg reported on Monday that Milton says he is "committed to his Nikola Corp. holding and doesn't plan to relinquish his position as its largest shareholder".
It's a statement that sounds reassuring, but doesn't necessarily preclude Milton from selling more shares before becoming the second largest holder of Nikola stock. He could still sell "millions of shares" and be the company's largest holder, Bloomberg noted.
It's incredible how much Trevor Milton has already made from $NKLA https://t.co/7Z0eyh0fZ7 pic.twitter.com/I4vGjxsQKu

— Joe Weisenthal (@TheStalwart) December 8, 2020
Milton's lockup expired last week, on the same day the company announced that GM would no longer be taking an equity stake. Milton has the ability to now hit the bid with 91.6 million shares if he desires. In a CNBC interview two weeks ago, Nikola CEO Mark Russell "failed to assure" investors on both a GM deal and the idea that Milton wouldn't immediately hit the bid when given the chance. 
Nikola partner Bosch also cut its stake in the company to below the 5% reporting threshold last week after its share lockup expired.