---
Gold Futures Jump Back To $1900 As Real Yields Tumble
Gold futures surged back to $1900 this morning...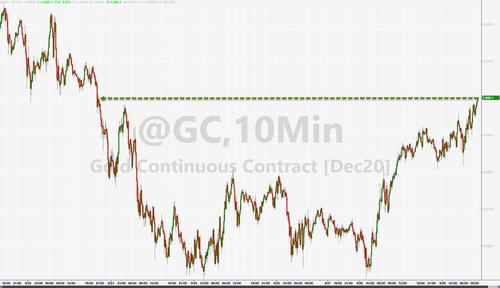 Bouncing perfectly off its 100DMA...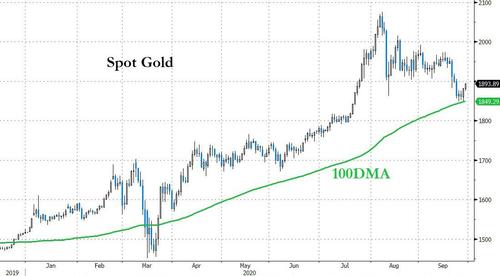 While the USD is not fading dramatically, it is the renewed tumble in real yields that appears to be triggering a renewed dip-buying feast in precious metals...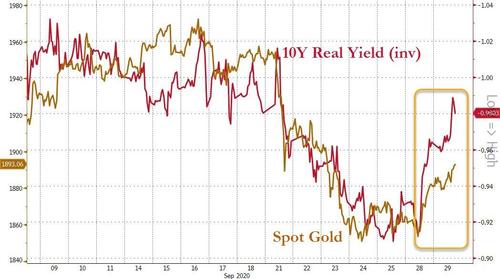 Source: Bloomberg
Silver is outperforming gold once again today, back above $24...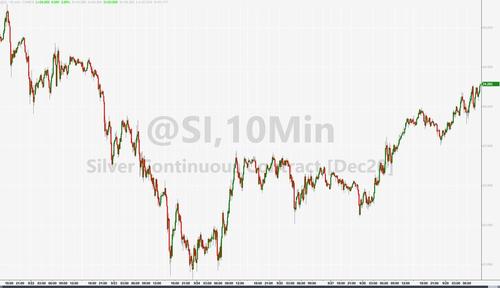 ...with gold/silver back below 80x...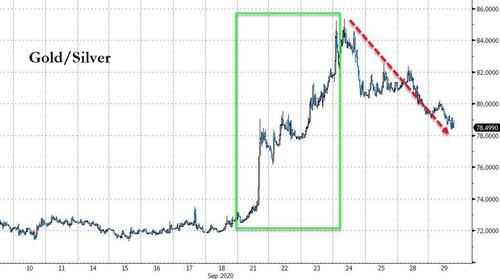 Source: Bloomberg
Of course the dollar's recent rebound is nothing compared to the collapse of the fiat currency against gold in the last two years...
Source: Bloomberg
As Michael Maharrey recently commented on precious metals' weakness, "in order to believe the gold bull run is over, you have to believe the Federal Reserve is actually going to tighten monetary policy and the dollar is going to remain strong. That seems rather unbelievable."