---
Hundreds Of Funds On Brink Of Losing ESG Ratings
The Financial Times reports that Environmental, social, and governance (ESG) investing is on the verge of a significant transformation, as index provider MSCI is set to remove the ESG ratings from hundreds of funds. This change is part of a major overhaul of the MSCI's rating methodology. 
According to unpublished research by BlackRock Inc.'s iShares unit, cited by FT, MSCI intends to downgrade the ESG rating of hundreds of funds. The adjustments, scheduled to be implemented by the end of April, will apply to all exchange-traded and mutual funds worldwide.
Index providers are pushing the changes to tighten the requirements for what qualifies as an ESG-compliant fund amid pressure from regulators concerned about "greenwashing." 
One of the highest-profile greenwashing scandals has been Deutsche Bank AG and its asset management arm, DWS Group, in Frankfurt, Germany, which exaggerated green investments in ESG products.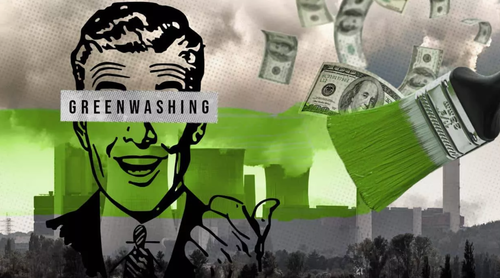 The decline in funds with top ESG ratings implies that ESG-focused investors will face limited investment options, which could potentially increase the price of assets with a sustainable label. 
Under MSCI's changes, all "synthetic" ETFs that use swaps to track the value of assets will lose their ESG rating — even if funds that own the identical underlying assets are rated highly.

In addition, most "physical" funds, which directly hold portfolios of equities or bonds, are likely to have their rating lowered. 

The changes, due to take effect by the end of April, will apply to all ETFs and mutual funds globally. -FT
MSCI did not provide details on the extent of the downgrades but said these changes "will lead to fewer funds being rated as AAA or AA and will reduce the volatility in ESG fund ratings, which are outcomes that our client base broadly supported." 
The unpublished research reveals 1,476 Europen ETFs will have their ESG rating slashed, 905 will remain unchanged, and 78 will receive a rating boost. A staggering 446 funds, including over 400 derivative-based funds, will lose their ratings entirely.
Perhaps the ESG hype cycle is well beyond its peak... 
... and all along, Elon Musk was right. 
ESG is an outrageous scam!

Shame on @SPGlobal

— Elon Musk (@elonmusk) May 18, 2022
Loading...