---
"I'm A Street Fighter": Pelosi Says Capitol Insurrectionists Would Have "Had A Battle On Their Hands" If They Found Her
Well, now that we're months removed from the Capitol "riots", we guess it's time to throw the narrative of how extremely dangerous all of the "domestic terrorists" who stormed the Capitol were and move back to meaningless political posturing.
That appears to be what Nancy Pelosi is doing, telling USA Today this week that the capitol insurrectionists would have "had a battle on their hands" if they had encountered her in the building.
"Well, I'm pretty tough. I'm a street fighter. They would have had a battle on their hands," Pelosi said, according to the NY Post.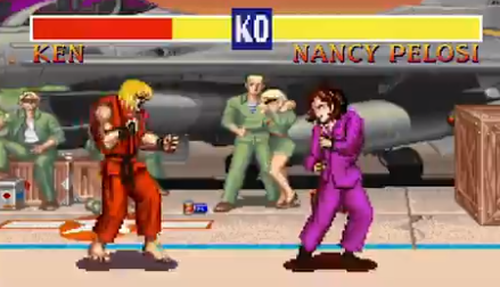 But Pelosi didn't stay and fight, despite her proclaimed "street fighting" roots. She evacuated the building, ostensibly in a gas mask like the rest of Congress, on January 6, when the insurrection took place. 
The breach of the Capitol took place while Vice President Mike Pence was presiding over proceedings to certify Joe Biden's electoral win. One of the viral images of the day was Richard "Bigo" Barnett, who break into Pelosi's office and got a photograph of himself taken sitting at her desk. He was reportedly carrying a stun gun at the time.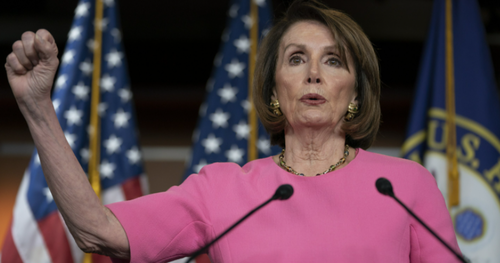 Recall, we reported in late March that with prosecutors expected to announce the first plea deals for individuals charged as part of the Capitol Riots on Jan. 6  in the coming days, Politico reports that many of the suspects allegedly involved in the "attempted insurrection" likely won't face jail time, which could be a "jarring reality check" for (mostly liberal) Americans outraged by the "storming" of the Capitol.