---
Update (1230ET): All of a sudden, the selling ended... at the exact moment that European stock markets closed...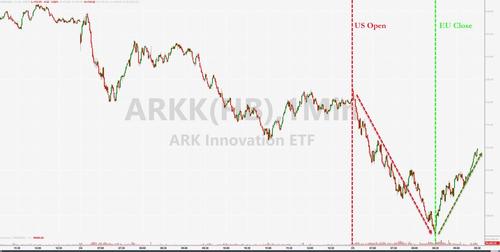 Are European financial entities desperately dumping any and all stocks in need of liquidity?
*  *  *
Update (1120ET): Things have accelerated... to the downside with ARKK crashing down over 8% (down over 30% from the highs)...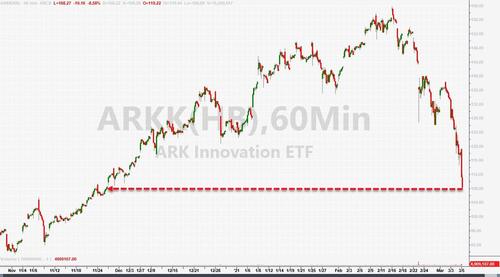 And TSLA tumbling over 10% (now down over 35% from the highs)...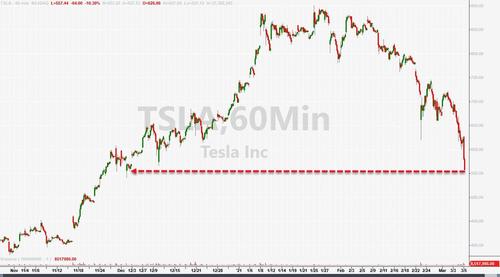 All weighing on liquidity in the broad markets, with Small Caps and Big-Tech leading the charge...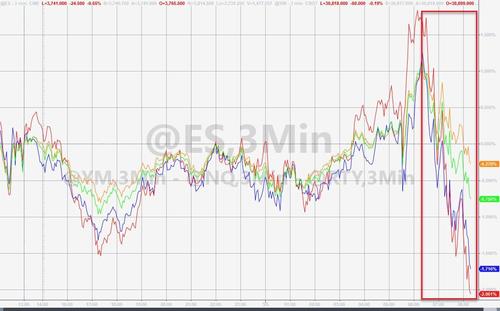 This is starting to get serious as a whole generation of freshly minted "guru" investors suddenly realize that "stonks" don't always go up.
*  *  *
US equity markets have erased all the pre-market pumpathon gains with Nasdaq leading the way lower since the cash market open...
The momentum meltdown is accelerating...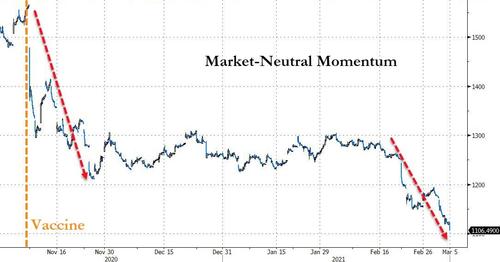 With ARKK crashing...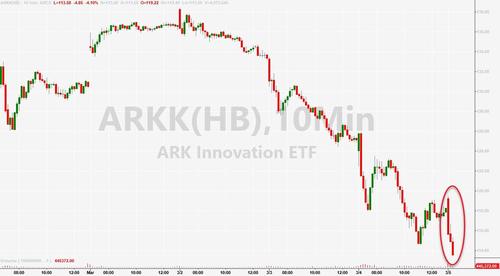 And TSLA along with it...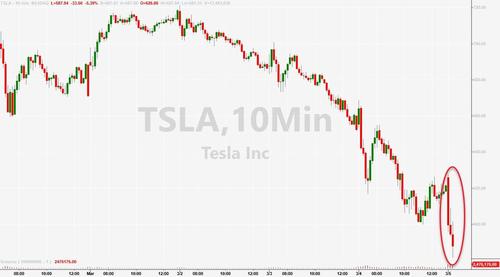 And this is not about spiking rates anymore (as bonds are bid)...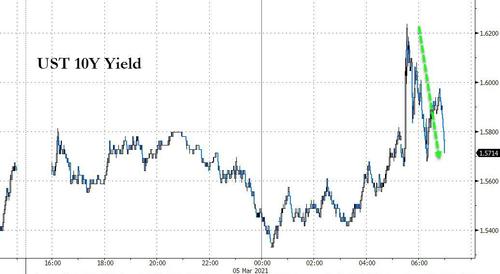 As goes ARKK, so goes America?