---
Morgan Stanley CEO Gorman Hauls In $33 Million In 2020
Morgan Stanley's CEO James Gorman passed J.P. Morgan's Jamie Dimon in total compensation for 2020, racking up $33 million in salary.
The 2020 take marked a 22% rise in Gorman's pay from the year prior. In 2020, Morgan Stanley posted its "third consecutive year of record earnings", according to Bloomberg. 
Gorman's salary was $1.5 million and included a $7.8 million bonus. He also received $23.6 million in long-term stock awards, which vest over time. "Consistent with previous years, 75% of Gorman's incentive compensation is deferred over three years and is subject to clawback, and 100% of Mr. Gorman's deferred incentive compensation is delivered in the form of equity awards," Bloomberg noted.
Gorman had taken a surprise pay cut in 2019, tied to cost-cutting efforts and a round of layoffs at the firm. In 2020, the firm didn't undertake any new cuts while some of its banking rivals reneged on promises to due the same, citing the Covid-19 pandemic as a scapegoat.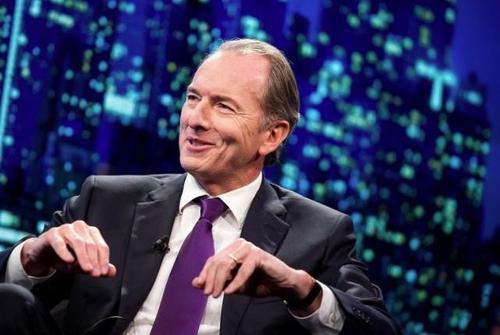 Also in 2020, Morgan Stanley carried out two of the largest deals done on Wall Street. Its market cap is now nearly 30% higher than Goldman Sachs. 
A company filing said the compensation committee based his salary on  "outstanding individual performance, including both significant progress in implementing a long-term strategy previously articulated by Mr. Gorman that has led to transformational change and a resilient business model, and the Firm's record financial performance for 2020."
Recall, we noted late last week that competitor Jamie Dimon's salary had held steady for 2020 at $31.5 million. 
J.P. Morgan noted that "amid the unprecedented health and economic consequences of Covid-19" it was also still able to post record revenue and hold a strong balance sheet, even while provisioning $12 billion for credit losses. Its shares wound up down 8% for the year, despite a weeks-long rally to end the year. 
Dimon's pay package similarly included $1.5 million base pay, a $5 million bonus and $25 million in "performance share units" that vest over time.