---
Nasdaq Explodes Higher, Gold Gains, Dollar & Bond Yields Crash After Dismal Jobs Data
Well that escalated quickly. The dismally disappointing payrolls data has sparked chaos across capital markets as investors consider 'tapering the taper' talk.
Market-implied Fed Rate expectations collapsed with the odds of a rate-hike before Dec 2022 now less than 50%...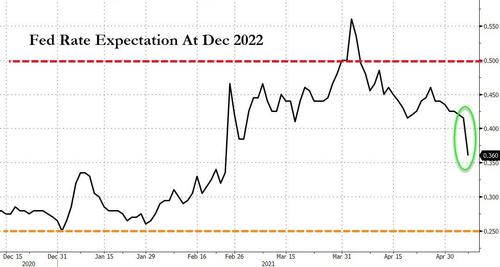 The equity market is very mixed as the rotation back to 'growth' explodes with Nasdaq soaring and Small Caps plunging...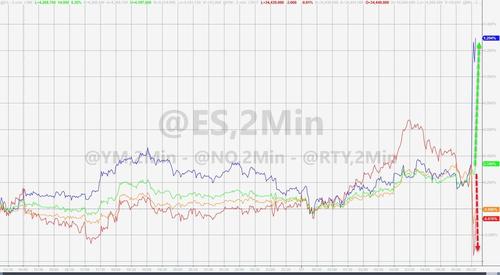 Treasury yields have crashed to two-month lows...
The dollar is puking back to its weakest since February...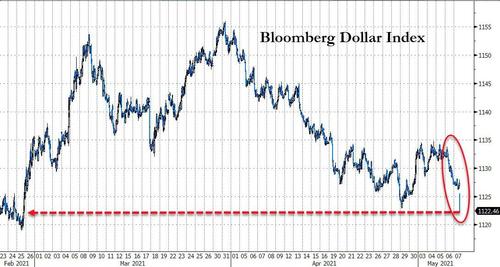 Which is sending gold higher, back above $1840 at two-month highs...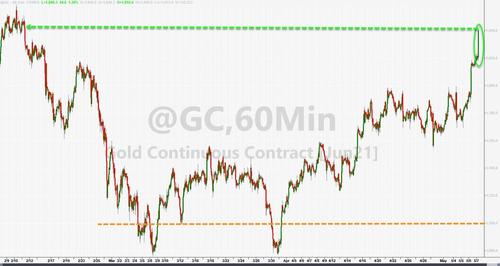 But as a reminder, BofA notes that US payrolls release has been a highly risk-on even over the last 12 months...

Get back to work Mr.Powell.