---
Top IMF Official: "Global Recovery Could Take Years" To Return To 2019 Levels
A handful of NGOs have debunked the "recovery-narrative" that has been touted as a "V" in the financial media and some economists (notably including those who work for the Trump Administration) and - to a lesser degree - central banks.
Now, the No. 2 official at the International Monetary Fund, has become the latest to declare that the global economy could take years to heal, and that it could take a long time before we return to 2019 levels, reported Reuters.
First Deputy Managing Director Geoffrey Okamoto said during an online event hosted by the Center for Strategic and International Studies that the IMF is "trying to preserve our financial firepower" for more instabilities that may be ahead.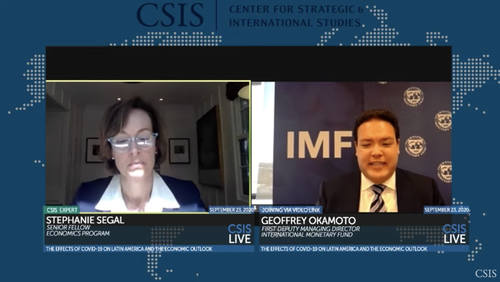 Okamoto said, "We're talking about a … return to growth that's going to take a few years, and many countries along the way that are probably going to need assistance." 
The Fund has distributed upwards of $90 billion in total financing to 79 countries, including 20 in Latin America, since the pandemic emerged early this year, an IMF spokeswoman said. 
Latin American and the Caribbean nations have seen their economies crushed by the virus-induced downturn, along with reporting a surge in coronavirus cases and deaths. 
Okamoto said IMF officials were in discussions with the G-20 countries to "extend a temporary halt in official bilateral debt service payments by low-income countries under the Debt Service Suspension Initiative (DSSI), and how to kickstart private sector participation," reported Reuters.
The No.2 IMF official also said others within the fund were worried about the debt sustainability of heavily indebted emerging market economies, such as Latin American countries, because of their pre-existing high debt-levels before the virus-induced downturn. 
Okamoto called on wealthy developed countries, such as the US, who is also the largest shareholder of the Fund, to contribute more and aid emerging countries. 
And it's not just the IMF signaling the global recovery could take more time than initially anticipated; the World Bank was out with a warning last week that full recovery could take upwards of five years.
"There will probably be a quick rebound as all the restriction measures linked to lockdowns are lifted, but a full recovery will take as much as five years," chief economist of the World Bank, Carmen Reinhart, warned Thursday (Sept. 17). 
Meanwhile, St. Louis President James Bullard was out Thursday touting the US economic recovery is within reach or nearly fully recovered by year-end.
Here's what David Rosenberg, Chief Economist & Strategist of Rosenberg Research, had to say about that:
Jim Bullard says a full economic recovery is "possible" by year-end. When he gets asked "what happened" when we get a Q4 growth relapse instead, he'll merely say, "I only said possible."

— David Rosenberg (@EconguyRosie) September 24, 2020
As Gary Shilling, the president of A. Gary Shilling & Co., said in early July, investors have misread the shape of the recovery...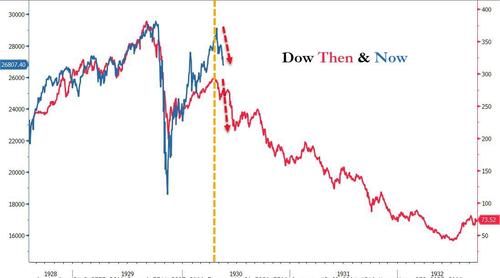 ... and that could have profound implications for markets looking ahead into quarter four.