---
"US Is The Biggest Source Of Instability In The World," Says Senior Chinese Diplomat
Several headlines crossed the wires early Saturday morning of a senior Chinese diplomat, indicating that the "US is the biggest source of instability in the world," reported Reuters.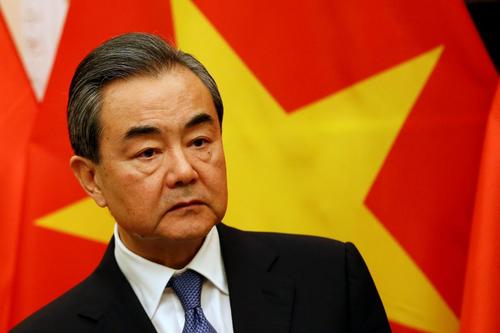 Chinese State Councillor Wang Yi was also quoted as saying, "US politicians are smearing China globally without providing evidence."
23-Nov-2019 06:05:42 AM - US IS THE BIGGEST SOURCE OF INSTABILITY IN THE WORLD - SENIOR CHINESE DIPLOMAT
23-Nov-2019 06:09:25 AM - US POLITICIANS ARE SMEARING CHINA GLOBALLY WITHOUT PROVIDING EVIDENCE - SENIOR CHINESE DIPLOMAT
At the time of the comments, Yi was speaking with Dutch Foreign Minister Stef Blok at a G20 conference of foreign ministers in the Japanese city of Nagoya. 
"The United States is broadly engaged in unilateralism and protectionism and is damaging multilateralism and the multilateral trading system. It has already become the world's biggest destabilizing factor," Yi said.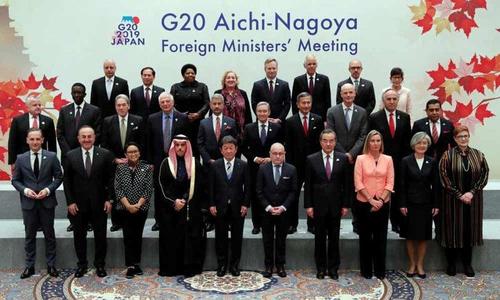 Yi said that China's rapid development and growth was an inevitable trend that no force could stop.
"There is no way out for the zero-sum games of the United States. Only win-win cooperation between China and the United States is the right path," Yi said. 
Yi's comments were referencing an escalating US-China tit-for-tat tariff trade war. 
Last week, trade headlines suggested a 'Phase One' US/China trade deal may not be completed this year.
The Trump administration and US Trade Representative Robert Lighthizer won't rollback tariffs for a deal that fails to address core intellectual property and technology transfer issues. 
Then on Friday afternoon, a senior White House official said: "as of right now Dec. 15th additional 15% tariffs are scheduled to go into effect on Chinese imports." 
China attacking the US at G20 this weekend is a sign that a trade deal between both countries remains distant.