---
Deja Vu: The Nation Is Once Again Facing A Shortage Of N95 Masks
It appears to be a case of "deja vu all over again" for the medical community in finding masks to deal with the Covid-19 pandemic.
Early on during the outbreak of the coronavirus, securing PPE for medical professionals (and for the nation) was one of the key problems. Recall, even Dr. Fauci was telling the nation not to go out and wear masks because the medical community needed them so desperately.
Supply has improved since the beginning of the pandemic but some healthcare facilities are still below recommended quantities, according to the Wall Street Journal. This has forced some facilities to ration and reuse masks. In Michigan, almost 66% of healthcare systems are reporting less than a 3 week supply of PPE. Some facilities say they have less than a 7 day supply. The state recommends a 3 month supply.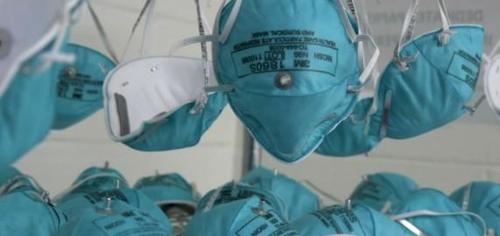 Each state's efforts to rebuild their supply of masks has been slowed by the rising number of cases, as the nation heads into the critical winter season. 
Jeff Wagner, supply chain manager MidMichigan Health told the WSJ: "We would really like to beef up our stockpiles, but volume is high for everyone, so you can't. The N95s are really the most challenging."
In New Mexico, 90% of hospitals were reusing N95 masks. Wyoming said its hospitals could also wind up reverting to "emergency reuse" if hospitalizations in the state continue to rise. 
Jon Ebelt, spokesman for Montana's public-health department said: "We expect the need to increase and supplies to tighten again."
Pandmedic Solutions Inc., an N95-maker in Las Vegas, has seen orders rise 40% just in the past two weeks alone. Orders that would normally be 30,000 masks are now rising to 100,000 masks. The company's operating manager said: "As fast as we are making them, they are leaving our facility."
The company is one of about 20 new companies certified by The National Institute for Occupational Safety and Health to make new N95 masks. A lengthy certification process and scarce equipment to make the masks has made new entrants into the business just as scarce. WellSpan Health in PA and Lloyd Armbrust, an entrepreneur in Austin, Texas, are both hoping to begin making masks this year.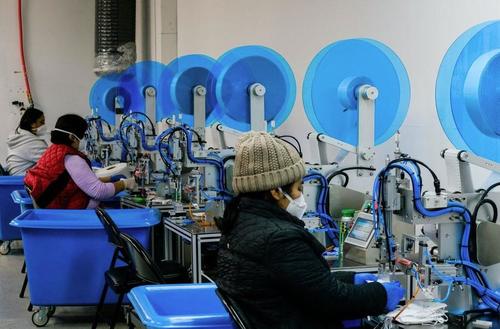 At the onset of the pandemic, President Trump used the Defense Production Act to force 3M to continue to make N95 masks. 3M had estimated output of 95 million masks per month in October, up from 50 million in June. But officials from many states still claim they are having trouble purchasing PPE, including masks.
3M Chief Executive Mike Roman commented: "N95s are still in high demand. We have more demand than we can supply." 
He continued: "We see demand from fighting the pandemic to continue in 2021 and beyond."
We noted that California saw a similar issue in September when the state faced a mask shortage due to the outbreak of wildfires. N95 masks were already in hot demand when wildfires on the West Coast started blanketing the entire coast with smoke.