---
Ukraine's Military Says Counteroffensive Has Begun, Intensified Fighting Confirmed
The Washington Post is reporting Thursday that Ukraine's forces have finally launched their long-awaited counteroffensive, based on speaking with four Ukrainian soldiers and officers.
The servicemembers said this "crucial phase" in the war has now begun with fresh, intensified attacks in the southeast, coming also as severe flooding from the Kakhovka dam explosion continues to unfold. David Ignatius is calling it Ukraine's "D-Day" - but it's too early to tell if any actual gains have been made and sustained, amid the usual conflicting battlefield claims. Russia's military has said it is crushing the Ukrainian campaign.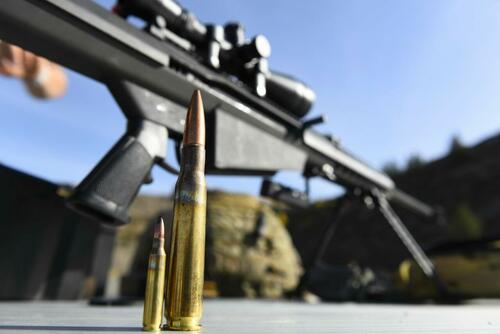 The stated aims of the major offensive are to restore lost territory back to Ukraine and to ensure Western support stays strong and consistent, after prior months of doubts quietly voiced among some backers 
Separately, some prominent Russian commentators and war observers have also said in the past days all evidence points to the counteroffensive having begun: 
Igor Strelkov, a senior army veteran and former officer of Russia's security service, said Thursday that it was clear Ukraine's counteroffensive had begun. Strelkov played a key role in Russia's annexation of Crimea in 2014, and later the war in Donbas.

"Perhaps, we can now reliably say that the offensive of the Armed Forces of Ukraine began 5-6 days ago," wrote Strelkov on Telegram, providing analysis of troop movements at different hot spots along the front line.

"At the moment — after a day of continuous fighting, it is indirectly known about minor penetrations, but there are no breakthroughs," he added, speaking of Ukraine's forces.
But he did say that Russia would need to bolster its forces by up to 300,000 troops in the east and south in order to effectively launch counter-attacks.
Ukrainian leadership continues touting that it will "get back what's ours" - in the recent words of the country's chief military officer, Gen. Valerii Zaluzhnyi. President Volodymyr Zelensky is additionally telling Western press and officials that "we strongly believe that we will succeed."
Previously on Monday, the Russian Defense Ministry (MoD) declared an initial attempt by Ukraine to kick-start its counteroffensive had failed.
Destroyed BTR-4 "Bucephalus" of the Armed Forces of Ukraine during the attempt to counteroffensive in the southern Donetsk frontline. pic.twitter.com/r3q5yXKUmF

— Trollstoy (@Trollstoy88) June 5, 2023
The MoD said at the time that Ukraine began a "large-scale offensive" in mounting attacks along five sections of the frontlines in the eastern Donbas region. The Monday statement described Moscow forces had thwarted the major attack and that some 250 Ukrainian troops were killed, which included Ukraine sending six mechanized and two tank battalions to Russian-controlled southern Donetsk.
Over the weekend, Ukrainian officials were urging silence ahead of the start of the counteroffensive, but this week saw multiple reports saying it has begun...
⚡️Arrival of missiles (supposedly storm shadow) on the industrial zone of the Luganskteplovoz plant in Luhansk pic.twitter.com/i6T0csLXVo

— War Monitor (@WarMonitors) June 8, 2023
"On the morning of June 4, the enemy launched a large-scale offensive in five sectors of the front in the South Donetsk direction," the MoD statement said. "The enemy has failed to reach its goals and was unsuccessful."
The very next day saw the explosion and destruction of the Nova Kakhovka dam.
Currently, the MoD has continued to emphasize it is beating back Ukraine's attempt at a counteroffensive...
⚡️"AFU lost 945 people, 33 tanks, 28 infantry fighting vehicles and 38 armored fighting vehicles on June 7" — Shoigu

— War Monitor (@WarMonitors) June 8, 2023
According to Russian state media: 
"The enemy was detected by reconnaissance forces in a timely manner, with preventive strikes launched by artillery, aviation and anti-tank weapons," Shoigu said, adding that Ukrainian forces had been stopped in their tracks on all four directions and "retreated with heavy losses."
And more:
SHOIGU: FOUR UKRAINIAN ATTACKS WERE HALTED, ENEMY WITHDREW 'WITH MAJOR LOSSES' - IFX
Shoigu said "Today at 1:30 a.m. [local time, 22:30 GMT on Wednesday], the enemy totaling up to 1,500 military and 150 armored vehicles attempted to break through our defense in the Zaporozhye direction," and claimed that 350 Ukrainian soldiers were killed.
Loading...