The USS Mahan had to take evasive actions in the Straits of Hormuz today, in order to avoid an Iranian 'fast attack' vessel. The Mahan sounded the danger alarm, fired flares and manned their weapons, but the Iranian cowards tucked tail and scattered before reaching within 1,000 yards of the U.S. destroyer.
"Coming inbound at a high rate of speed like that and manning weapons, despite clear warnings from the ship, is obviously provocative behavior," said one American official in describing the Iranian actions.
This is the second time in recent months that the Mahan was put on high alert due to pesky Iranian vessels. Back in January, the Mahan fired three warning shots from a .50 caliber machine gun in order to stop small Iranian vessels from harassing them. The U.S. military said Iranian vessels harassed US warships a total of 35 times in 2016 -- a 50% spike from the year prior. During the Presidential campaign, Trump was livid over the treatment of US sailors, after a swarm of Iranian vessels seized an American riverine, blindfolded the crew, struck the US flag in exchange for an Iranian, and interrogated 10 crew members, while humiliating them on Iranian tv.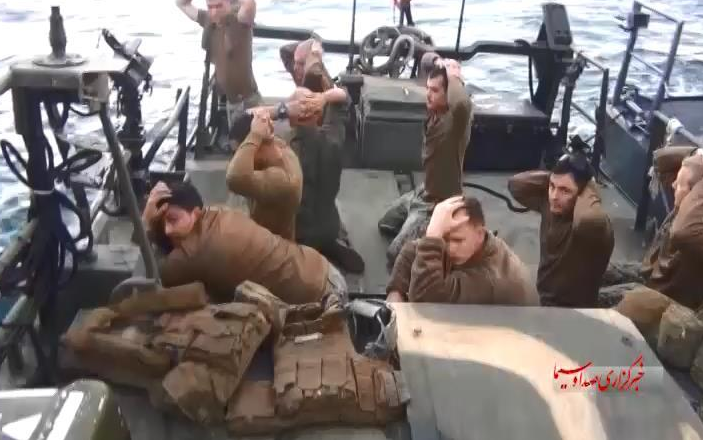 Trump said of the ordeal, "When I see pictures of them with arms up in the air and guns pointed at them, I wouldn't exactly say that's friendly." Trump added at a campaign rally, "And by the way, with Iran, when they circle our beautiful destroyers with their little boats and they make gestures that our people -- that they shouldn't be allowed to make, they will be shot out of the water." Content originally published at iBankCoin.com