Content originally published at iBankCoin.com
Chanos has been so wrong on Tesla and for so long, I think he's starting to lose his mind. After all, what's not to like about Tesla?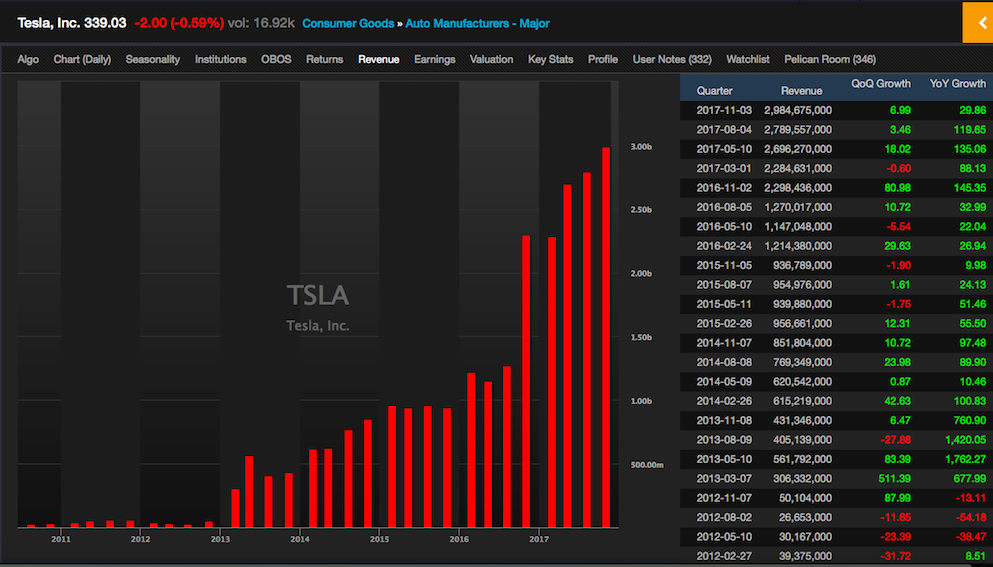 Look at those revenues. Beautiful yes? Now here's the losses.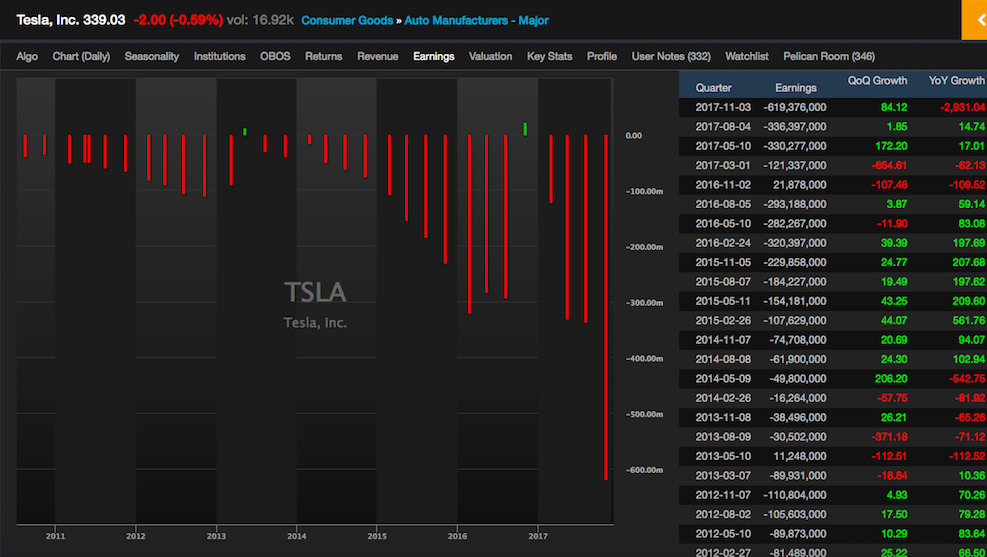 Oh. At the heart of his short selling thesis is the fact that Tesla cannot book a profit and also, and perhaps most importantly, there is significant competition coming for Tesla in 2019, in the form of a Porsche electric sports car. Makes sense, right? Valuation wise, the stock hasn't been this cheap, on a price to sales basis, in years. The stock is up 58% in 2017.