While Bitcoin remains lower in 2018, down around 2%, Ethereum, Litecoin, and Ripple are surging with ETH breaking to a new record high over $880 following headlines that Russia is exploring ways to create a 'cryptorouble'.
The worst start to a year for Bitcoin since 2015 is not hindering the rest of the crypto space...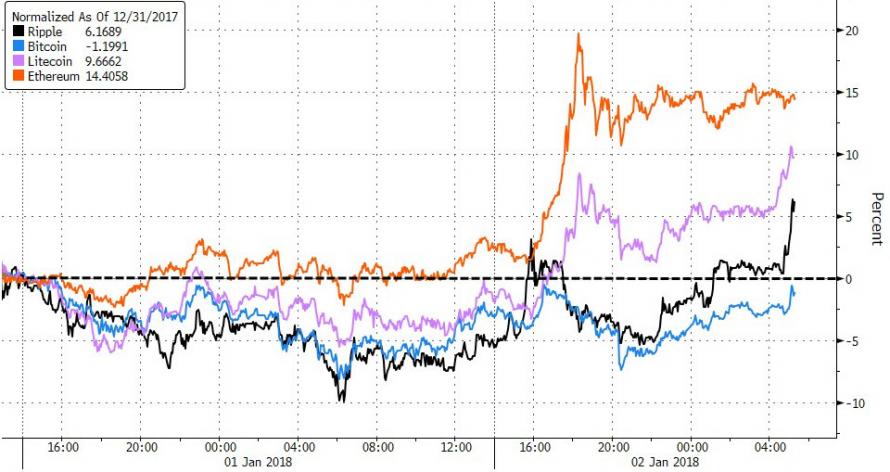 With ETH at a new all-time record high (touching $882 overnight)...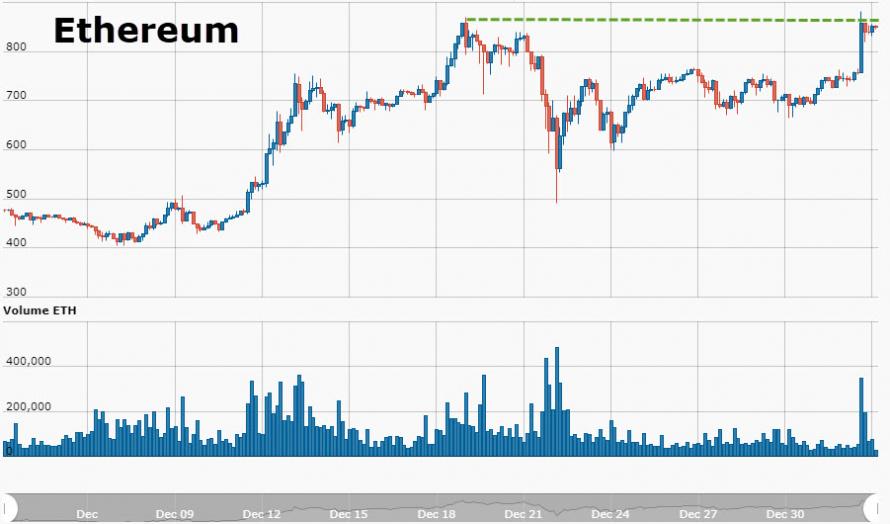 However, Ripple remains 2nd highest by market cap...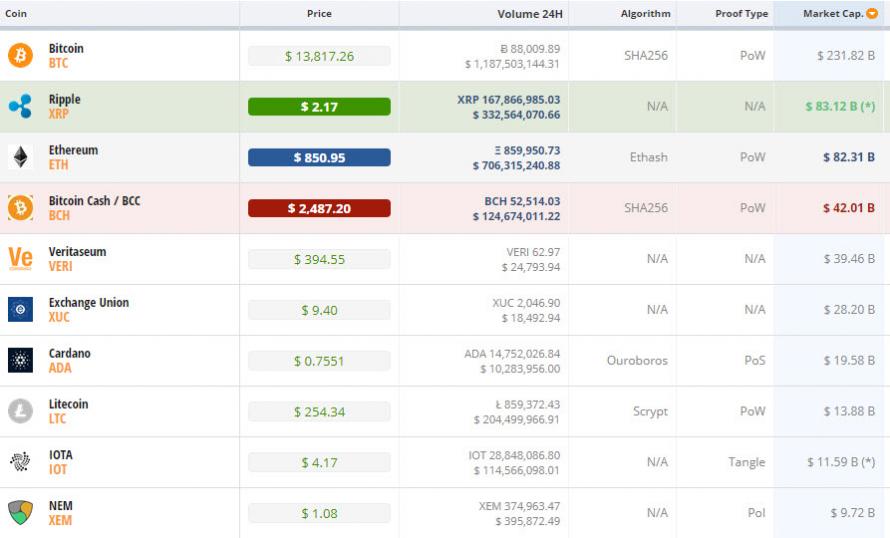 As Bitcoin's share of the cryptocurrency market shrinks to just 36% - a new low...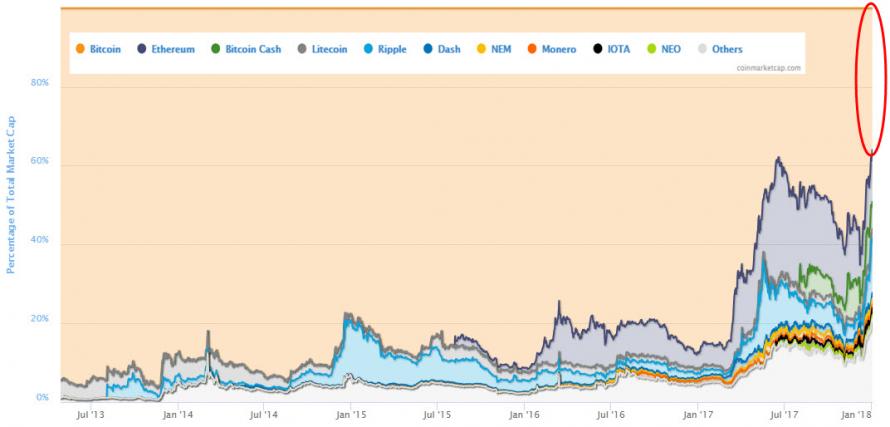 The surge in Ethereum appears to have driven by headlines that continue to suggest Russia is exploring ways to create a "cryptorouble" that could help it circumvent western sanctions as the traditionally technophobic Kremlin gets swept up in the cryptocurrency craze.
Moscow officials say that President Vladimir Putin has commissioned work on establishing a cryptocurrency, as state-run Russian institutions rush to embrace blockchain, the shared ledger technology on which bitcoin and other digital currencies are based.
Sergei Glazev, an economic adviser to Mr Putin, told a recent government meeting that a cryptorouble would be a useful tool to get around international sanctions.
"This instrument suits us very well for sensitive activity on behalf of the state. We can settle accounts with our counterparties all over the world with no regard for sanctions," Mr Glazev said.
He added that the cryptocurrency would be "the same rouble, but its circulation would be restricted in a certain way", allowing the Kremlin to track its every move.
Following a meeting in the summer with Vitalik Buterin, the Russian-born founder of cryptocurrency Ethereum, Mr Putin ordered his cabinet to come up with a framework for regulating them.
Additionally, following our conspiratorial comments that wondered if Bitcoin wasn't a secretive ploy by the BOJ - which has had a far more permissive approach to bitcoin cryptocurrencies than its central bank peers - to boost Japanese animal spirits, which had been squashed by three decades of chronic deflation and disenchantment with rigged equities. Today, Deutsche Bank poses a similar question when it asks "Will Bitcoin ignite the "speculative spirit" of Japanese people?"
Bloomberg's Tracy Alloway tweeted this morning of a 'New conspiracy theory' that Satoshi Nakamoto is former BOJ Governor Masaaki Shirakawa, who in 2008 came up with a novel idea to reignite the Japanese economy.