Full Court Press from the media today to ensure bag-holders stay in...
So, first things first, the total catastrophe that is the Inverse VIX ETF XIV dropped 90% in after-hours trading, triggering its termination event...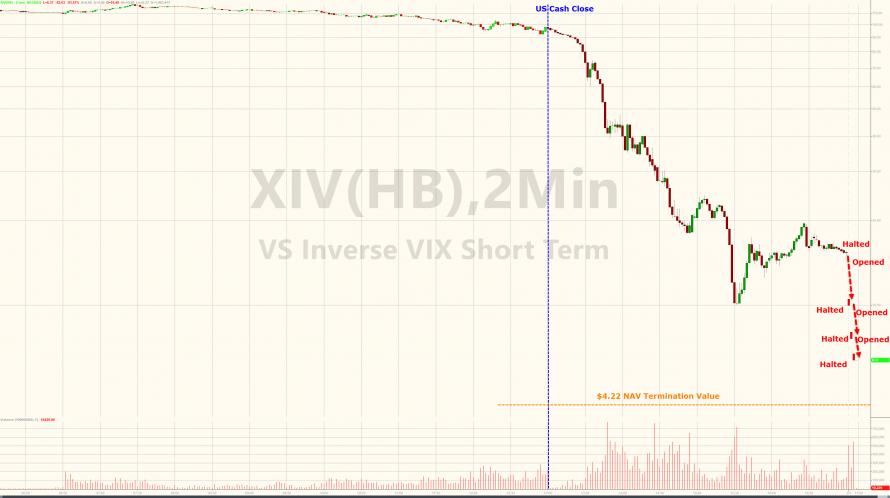 And then when it re-opened, it crashed some more before squeezing higher (remember it will be at $4.22 on Feb 20th, no matter what happens in between)...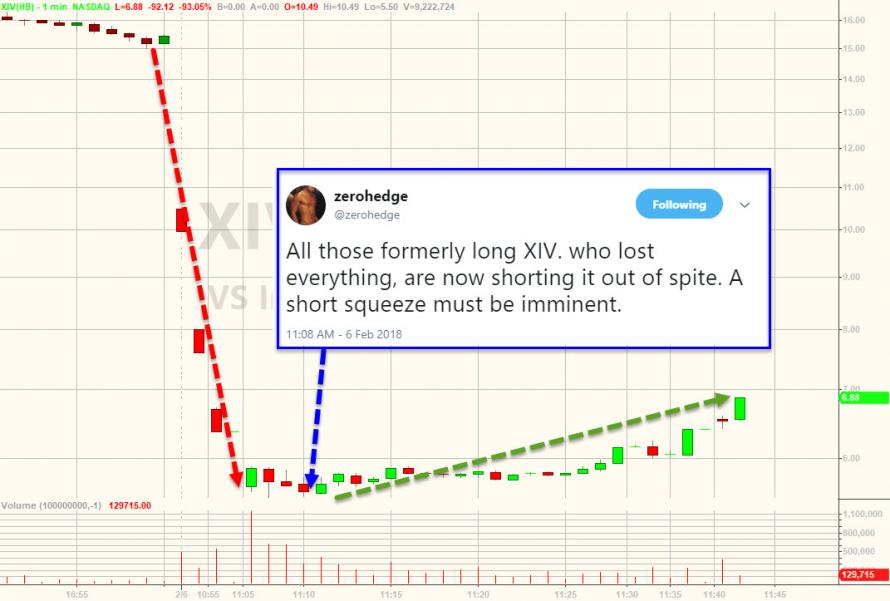 And in yet another example of the market's sheer idiocy, this short-squeeze sent The Dow up 600 points...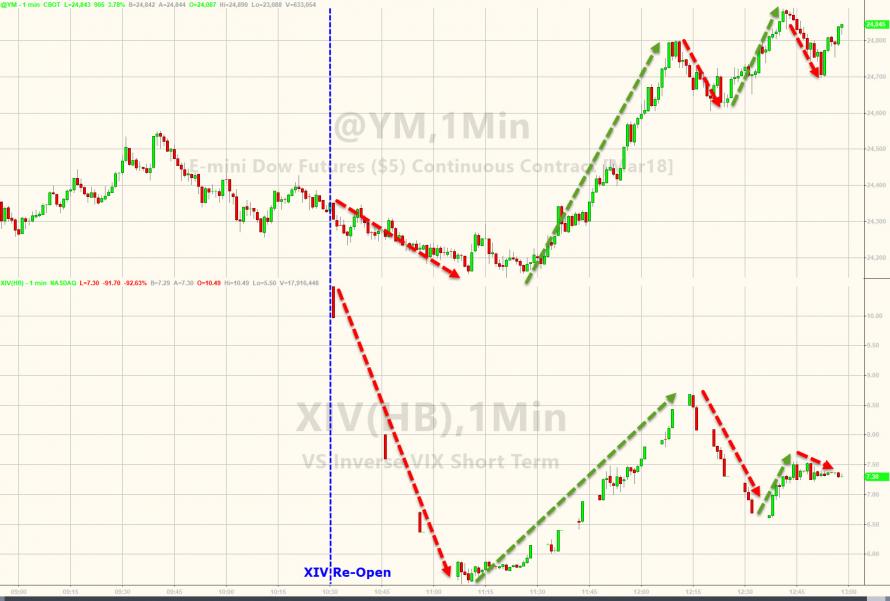 VIX traded above 50 overnight before going dead, crashing, ramping, and generally being chaotic amid the large vol-of-vol ever...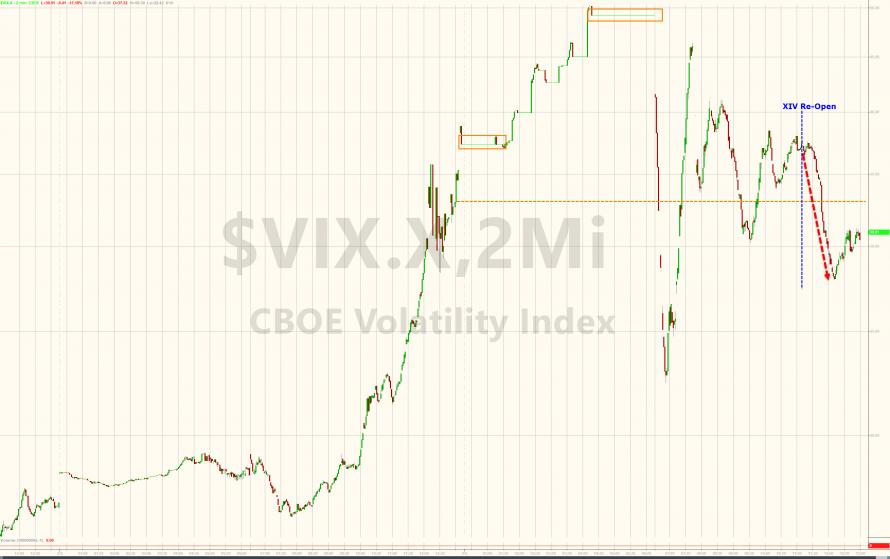 Notably, S&P 'VIX' was the biggest mover across all the indices...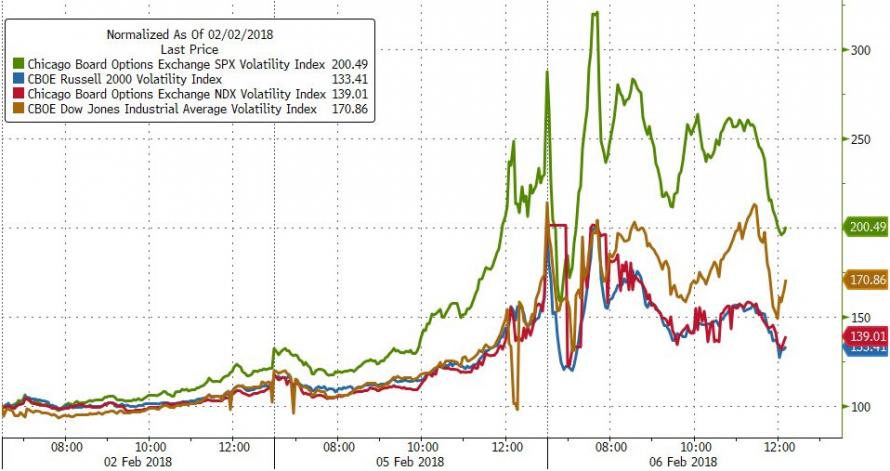 Asian equities were ugly overnight but played more catch-down than extended the moves..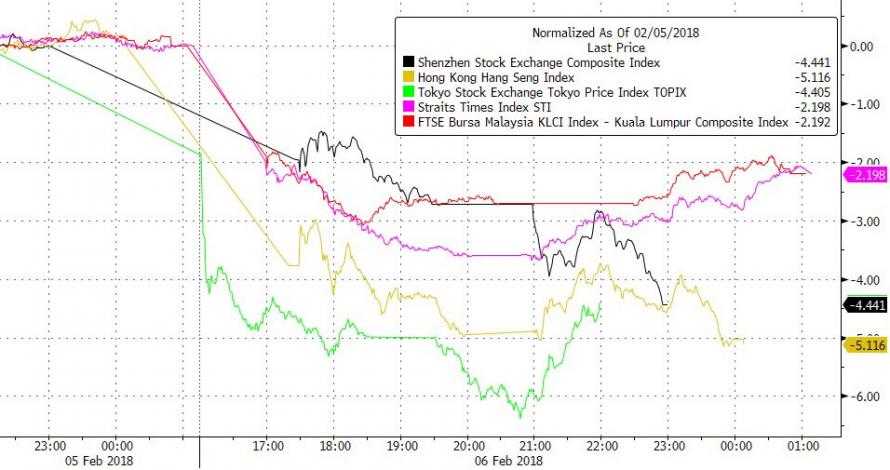 European stocks extended their losses...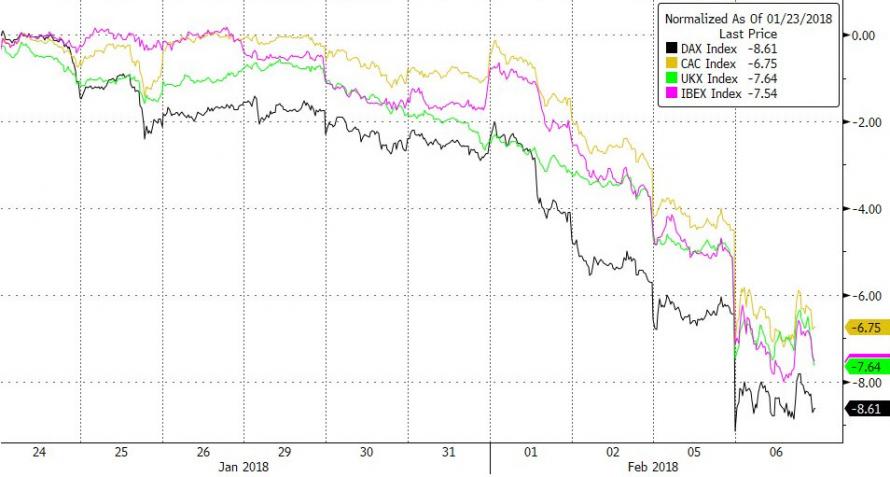 European 'VIX' smashed higher to the same level as US VIX today...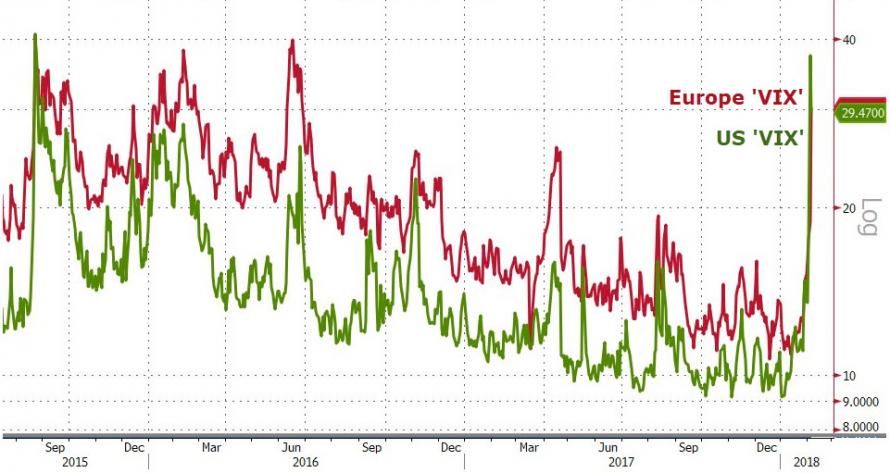 And US equity futures were a bloodbath overnight, before a panic-bid appeared from nowhere at the US equity market cash open... (NOTE that the market ramped at the open of Japanese markets as Abe and Kuroda spoke reassuringly and at the US open)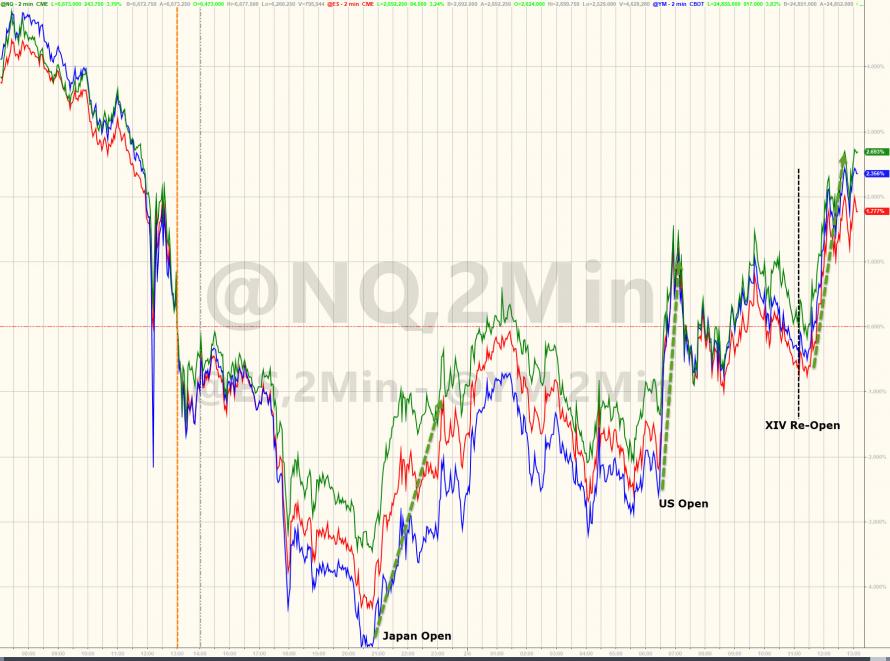 Quite a day...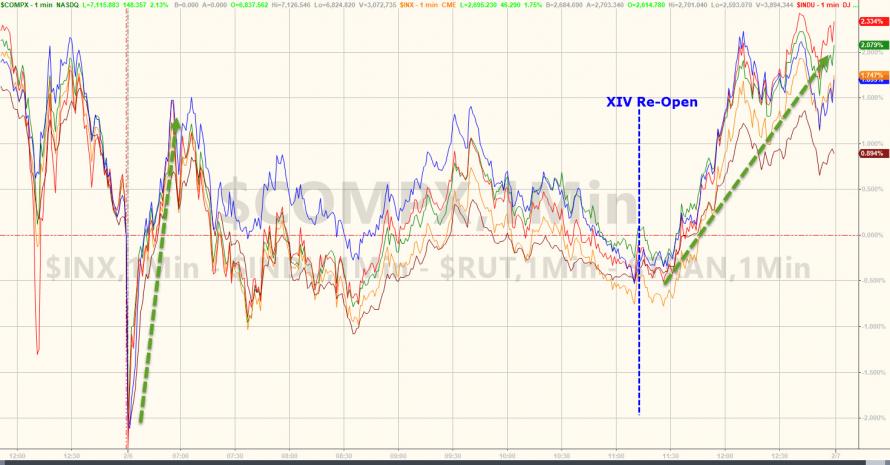 The Dow ended up 568 points but went through some enormous point-swings intraday - from the cash close last night, Dow -1400, +1000, -600, +1100, -500, +400, -300, +600...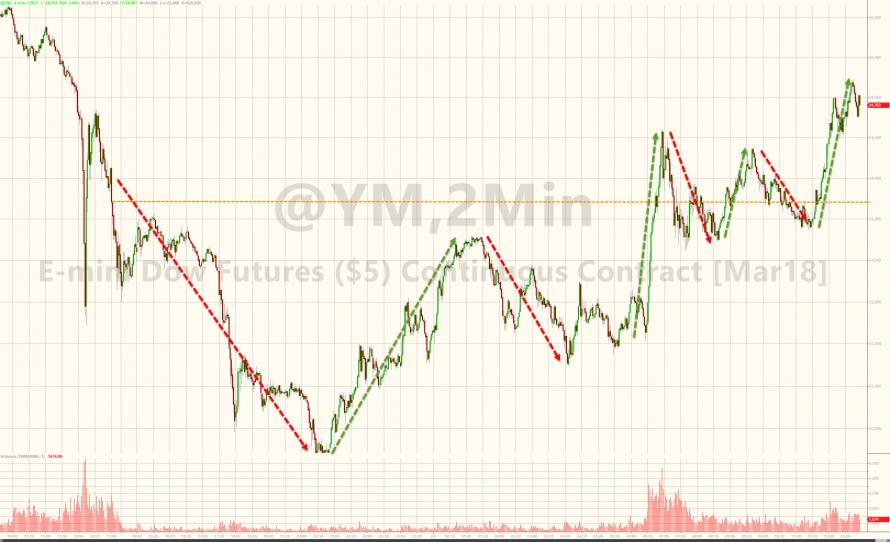 Some context, however, from Friday's close...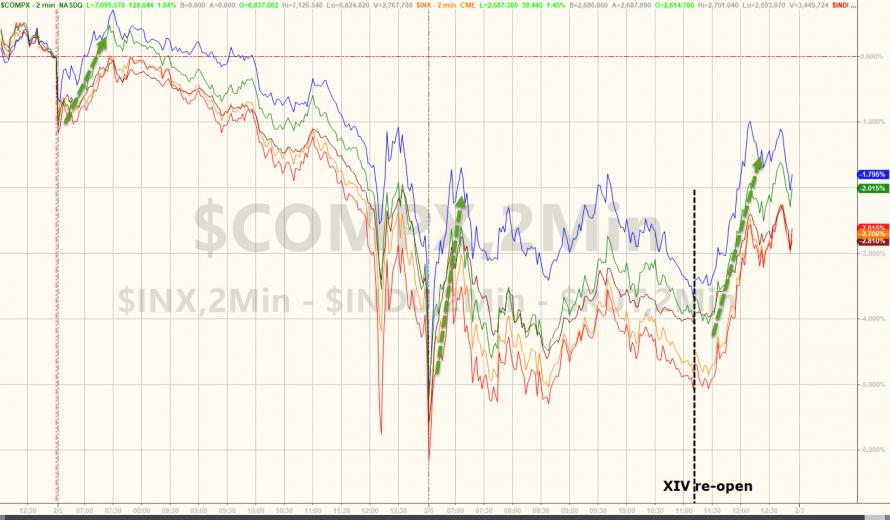 Nasdaq, S&P and Dow managed to get back into the green for 2018...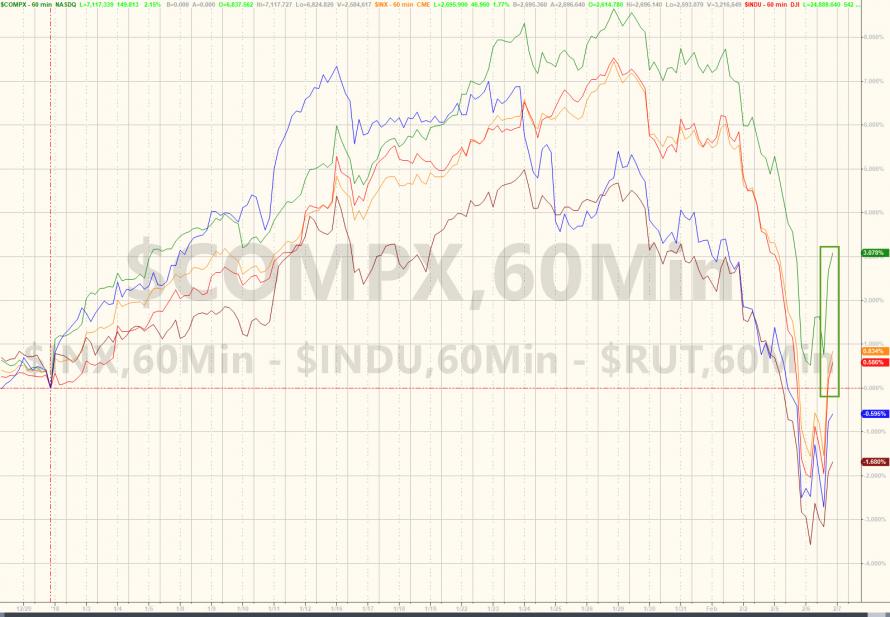 Nanex's Eric Scott Hunsader showed liquidity has evaporated from US equities - Liquidity rising from "Lord of the Flies" to "Banana Republic". Still ridiculous (black=today)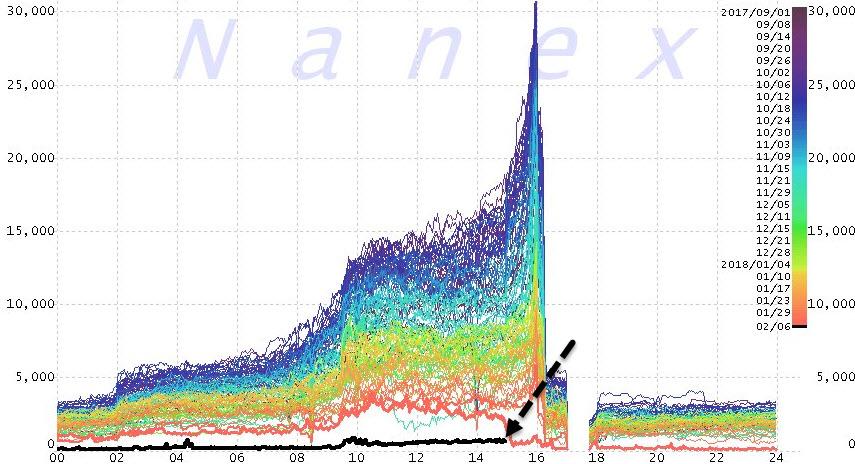 Credit markets have started to awaken...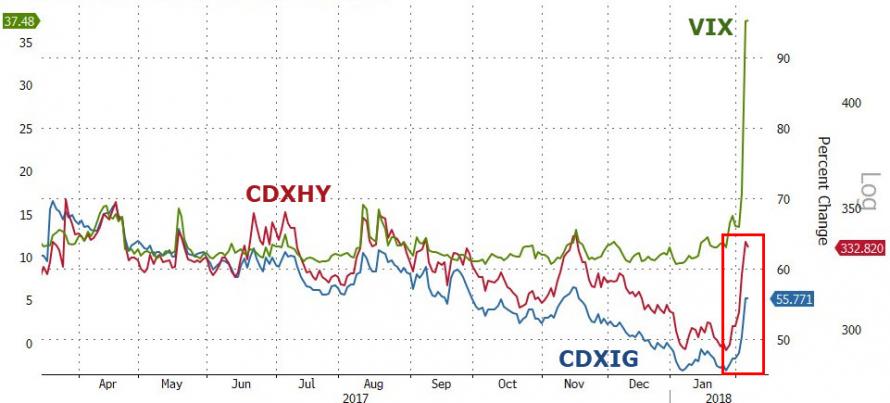 But for now, FX, rates, and Commodity vol remains 'contained'...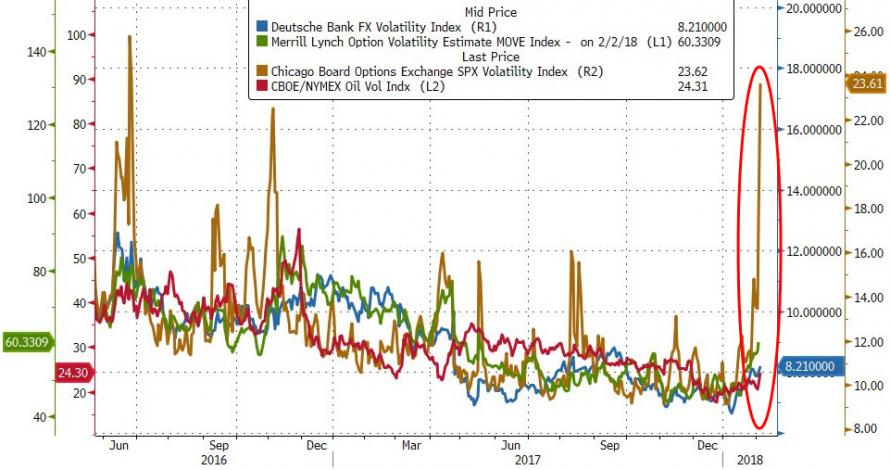 After a massive loss yesterday (the most since the 2013 taper tantrum), aggregate bond and stock gains today were the best since Jan 2016...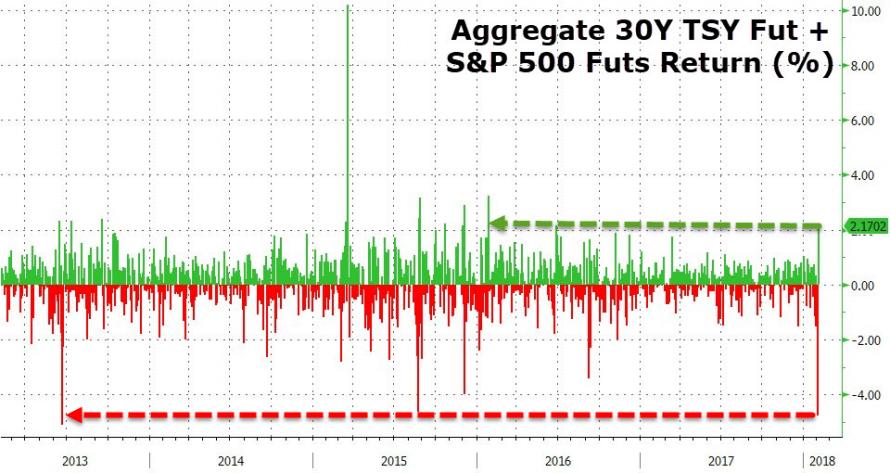 Treasury yields were higher from the US equity cash close, after yields crashed notably lower overnight (but remain lower on the week)...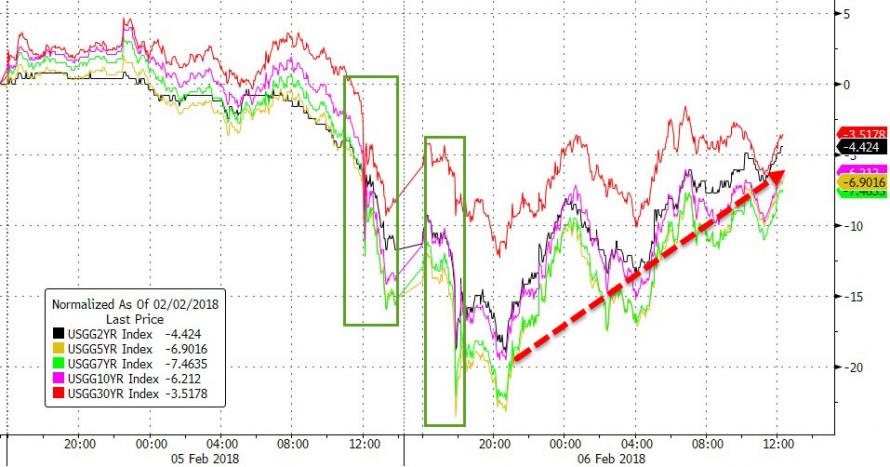 10Y ended back above 2.80% (pre-payrolls)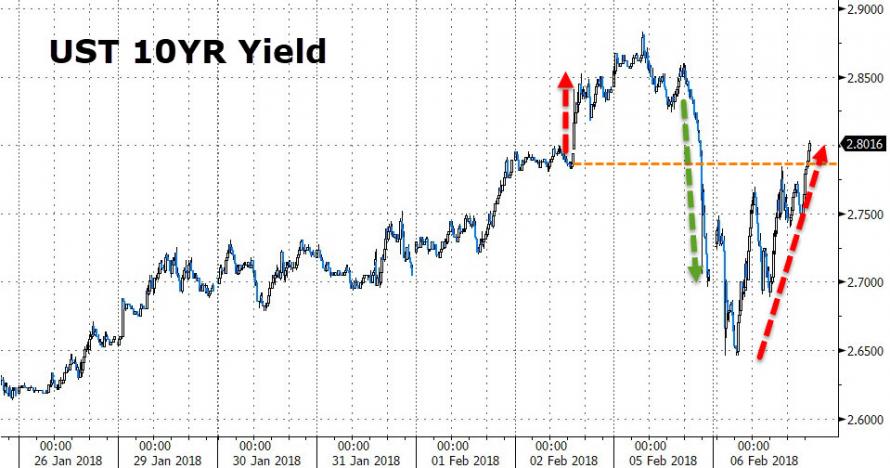 The yield curve flattened dramatically intraday...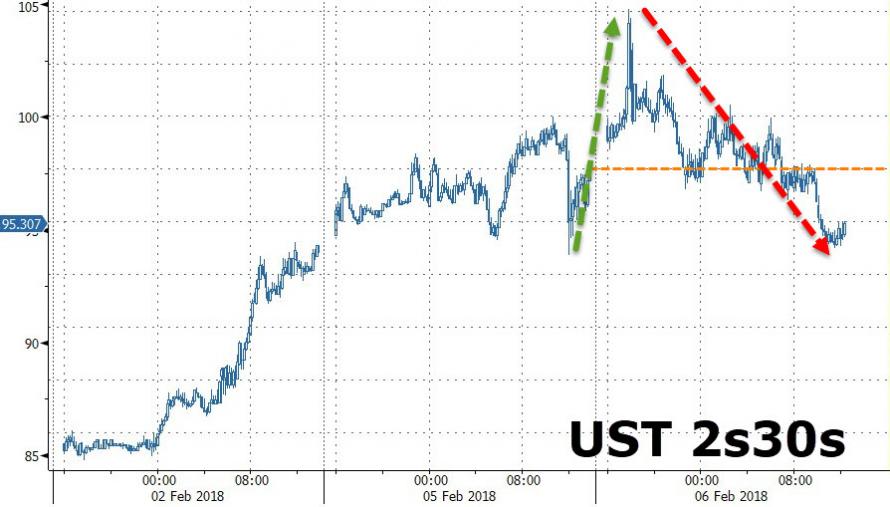 The odds of a 3rd rate-hike in 2018 plunged overnight to just 10%, but rallied back, as stocks bounced, to around 46%...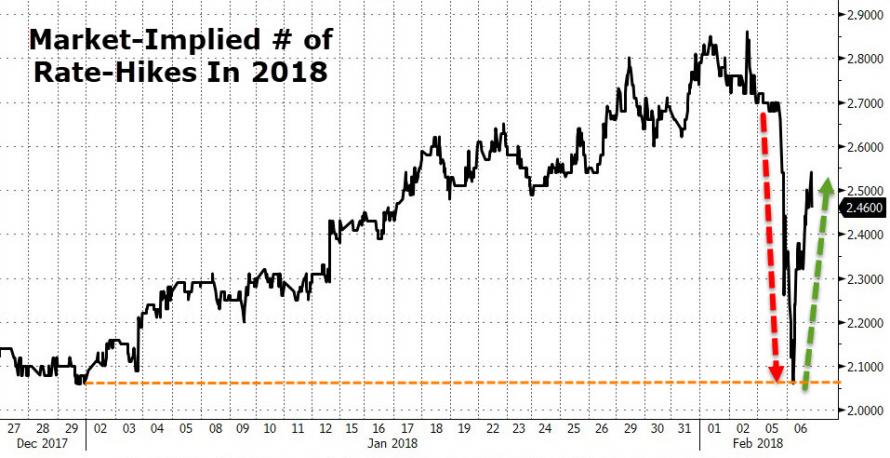 The Dollar Index ramped back to pre-Mnuchin-Masscare levels, tagged those stops, then dumped back into the red...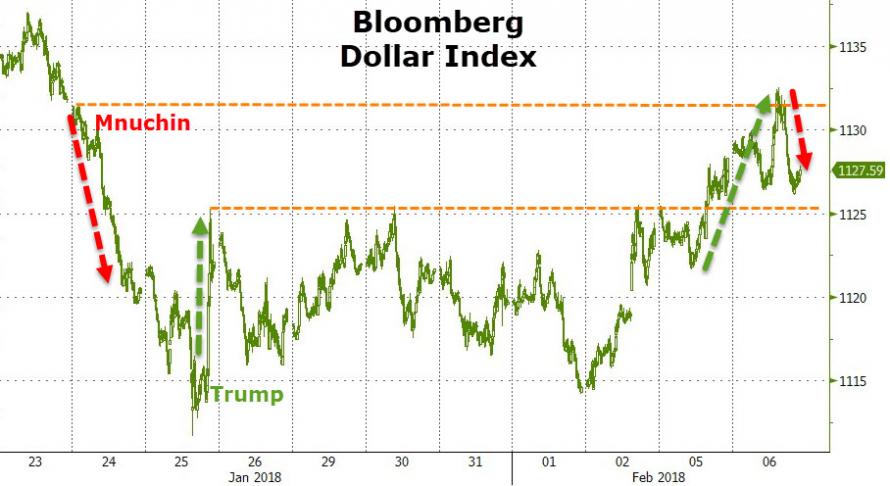 Gold and Silver were notably lower on the day after spiking overnight, crude trod water ahead of tonight's inventory data and copper made modest gains...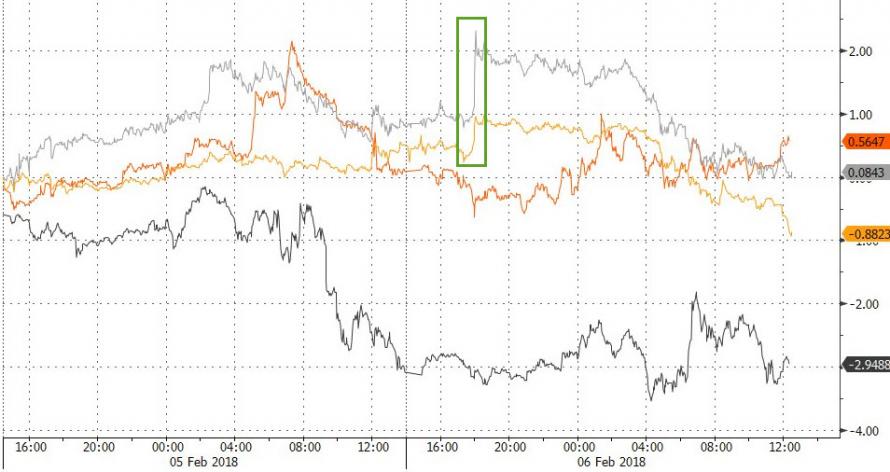 Cryptos rallied into the hearing this morning...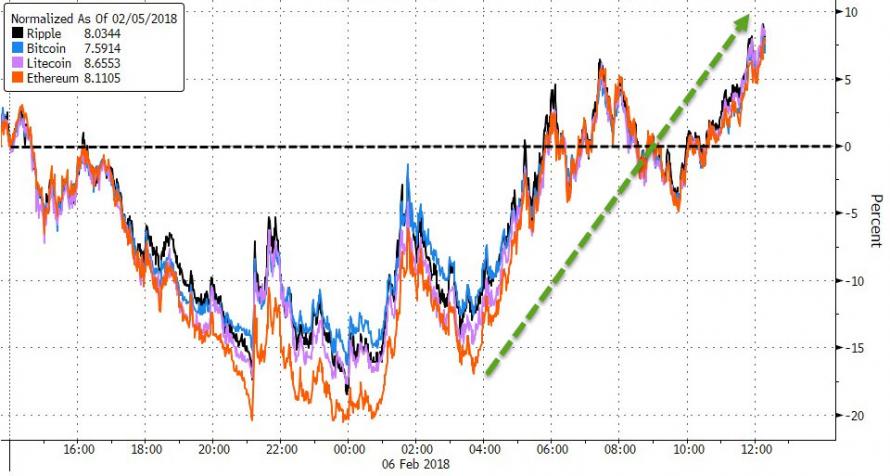 But this chart made us think a little...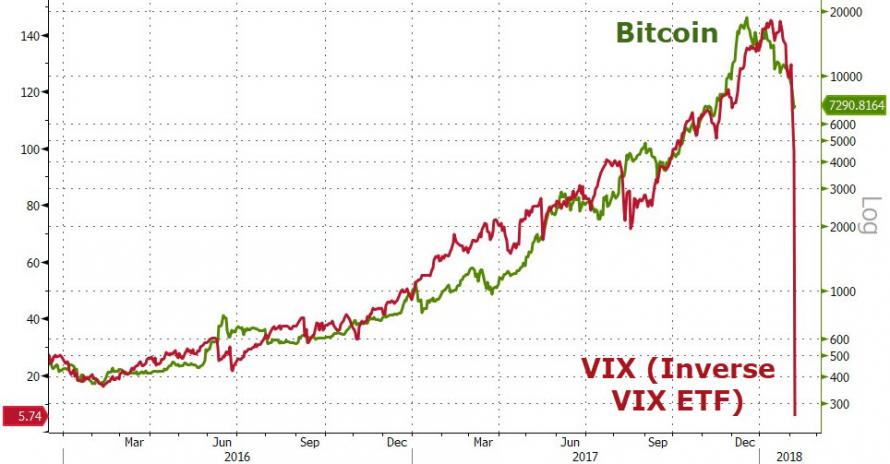 But then again, Bitcoin soared as VIX plunged...