In our Monday post on Bull and Bear Traps we noted the bulls had to do three things, and we also noted the bullish pennant technical formation.
It is imperative the S&P bulls:  1)  hold the 20-day moving average at 2,663.04;  2) bust and close above the 50-day at 2,679.56.   The slope of the 50-day is now negative and in a downtrend, which, on its own, is bearish,  and 3) take out, close , and stay above the recent high at 2,717.49 

…Pennant Forming

It looks like a pennant is forming here, which is bullish if you ignore rising interest rates and oil prices, tighter money, rising inflation, and geopolitics.   Macro traders cannot adhere solely to technical patterns but must consider them.  Just another arrow in the global quiver. – GMM,  May 7
Check, check, and semi–check.   That was fast.
Trading Range
The MoMo bulls are touting the pennant breakout and the close above the recent higher low, but six green candlesticks does not make a new uptrend, in our book.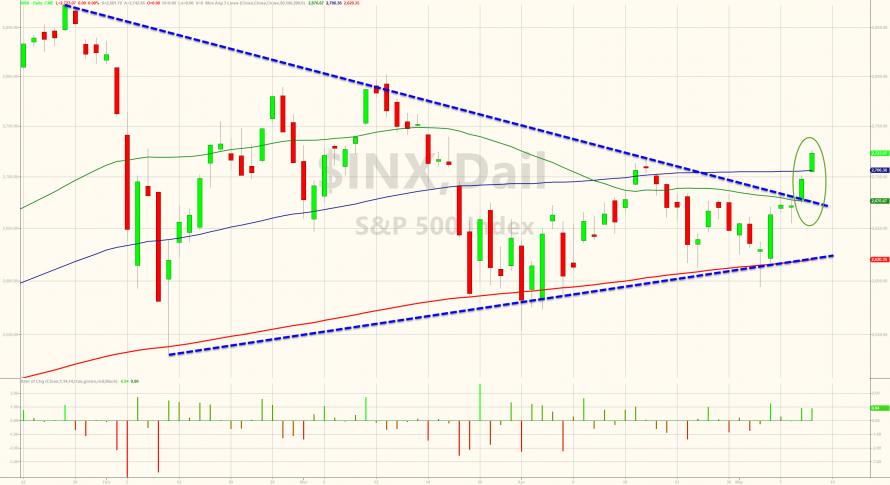 We are in a trading range until the recent low breaks or the January 26th all-time high is taken out.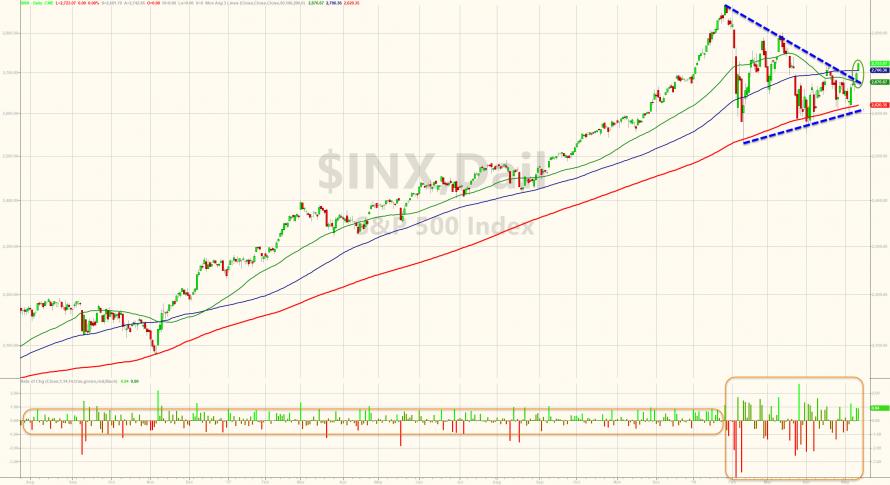 We still maintain stocks are in a bear market and will see much lower prices before year-end based on the macro environment.  The Fed is on schedule to reduce its balance sheetby another $330 billion by year end,  including a reduction of $198 billion in Treasuries and $132 billion in MBS.   Moreover, more rate hikes are coming.
That's tighter than me trying to fit into a pair of skinny jeans.
Mr. Market, with a nanosecond attention span, may not think or believe the unprecedented Fed tightening is an issue as significant as we do.  Come October, however,  the Fed will be in full tightening mode, reducing the balance sheet by $50 billion per month, and still in rate hike mode.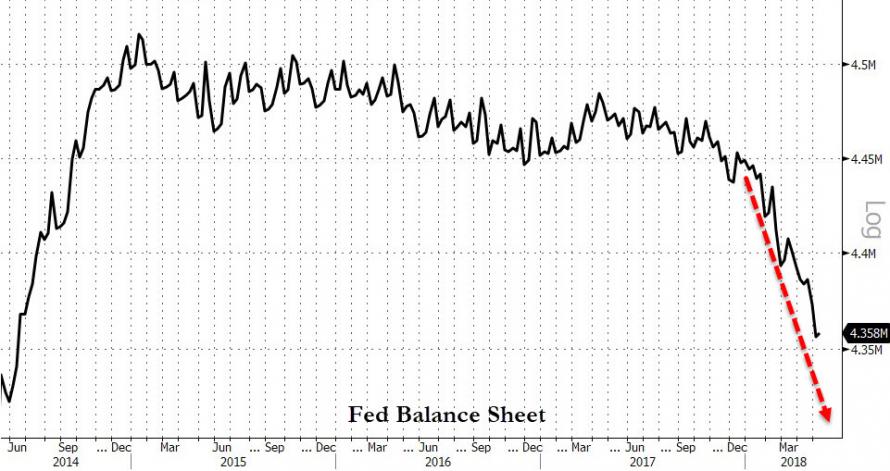 We don't fight the market and we don't fight the Fed.  'Nuff said.