ADP printed that the US economy added 177k jobs in June - missing expectations for the fourth straight month (after significantly under-estimating May's BLS print). Both Goods (+29k) and Services (+148k) saw gains in June with only Information Service providers seeing a reduction in employment.
The average job gain per month for the last 12 months is now 190k - the highest since Sept 2016.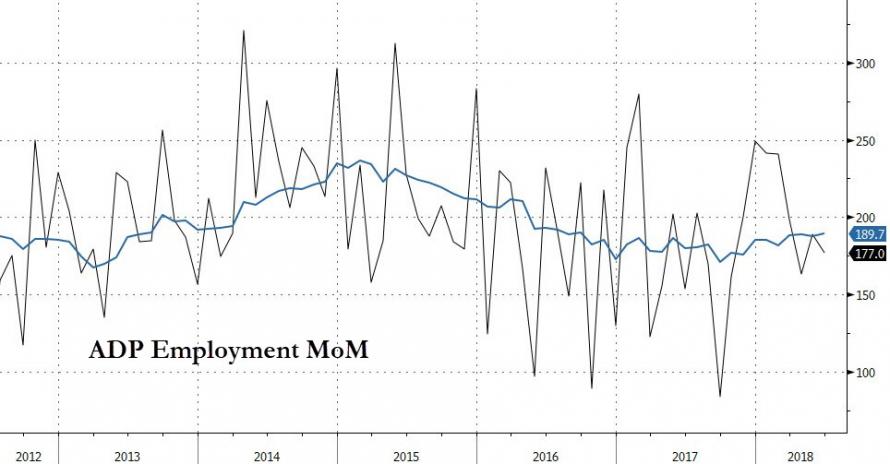 "The labor market continues to march towards full employment," said Ahu Yildirmaz, vice president and co-head of the ADP Research Institute. "Healthcare led job growth once again and trade rebounded nicely."
Mark Zandi, chief economist of Moody's Analytics, said, "Business' number one problem is finding qualified workers. At the current pace of job growth, if sustained, this problem is set to get much worse. These labor shortages will only intensify across all industries and company sizes."
Full breakdown: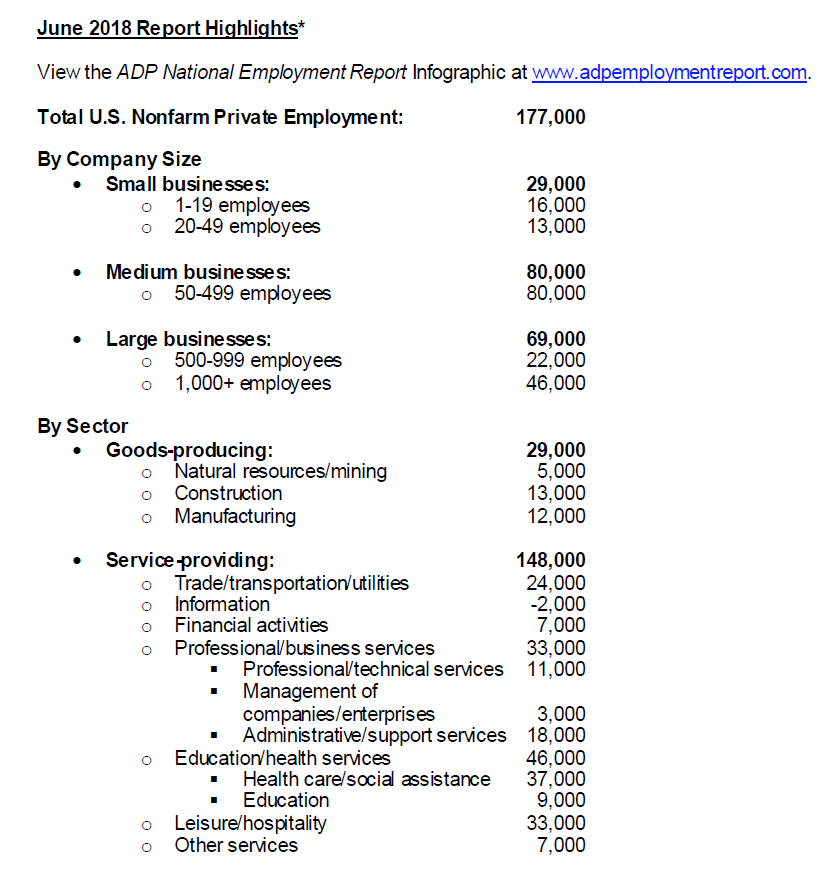 ADP Infographic:
Finally, as a reminder, we note that since President Trump's election ADP has consistently over-estimated job gains relative to BLS - an entirely different regime from the period of President Obama's tenure...