Equity markets just keep speeding along...
China had an ugly night...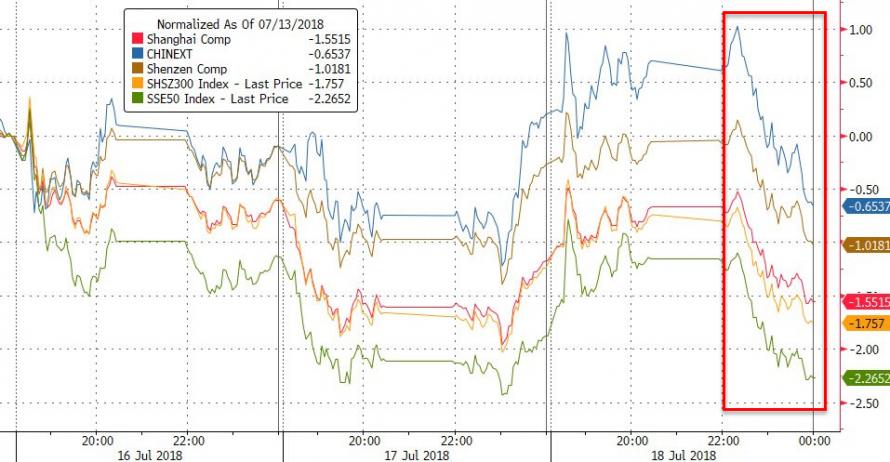 Europe was flat and U.S. equities were mixed, with financials and industrials pacing gains in the S&P and Dow, while the Nasdaq lagged. Trannies were best (best day in 3 months) - soaring over 2% thanks to United boosting airlines and CSX beating on earnings.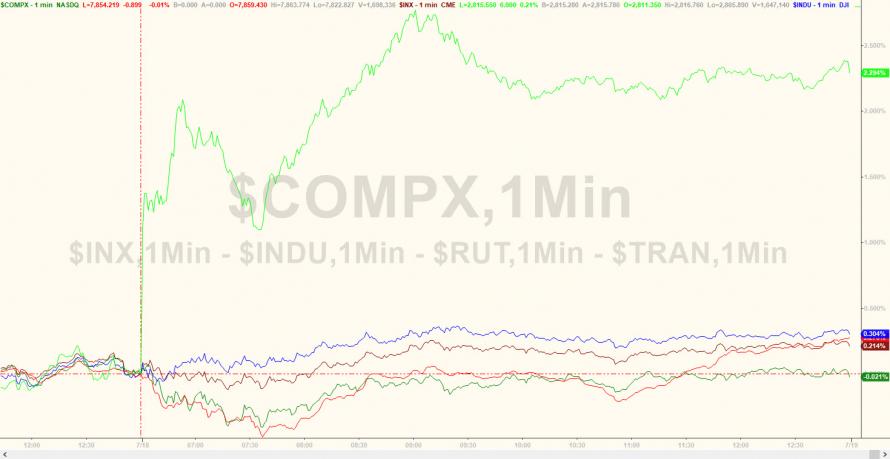 Fed Chairman Jerome Powell's testimony didn't influence markets, as he mirrored Tuesday's remarks in delivering an upbeat assessment on the U.S. economy.
Futures show once again the overnight drift and then panic-bid for US equities at the US open...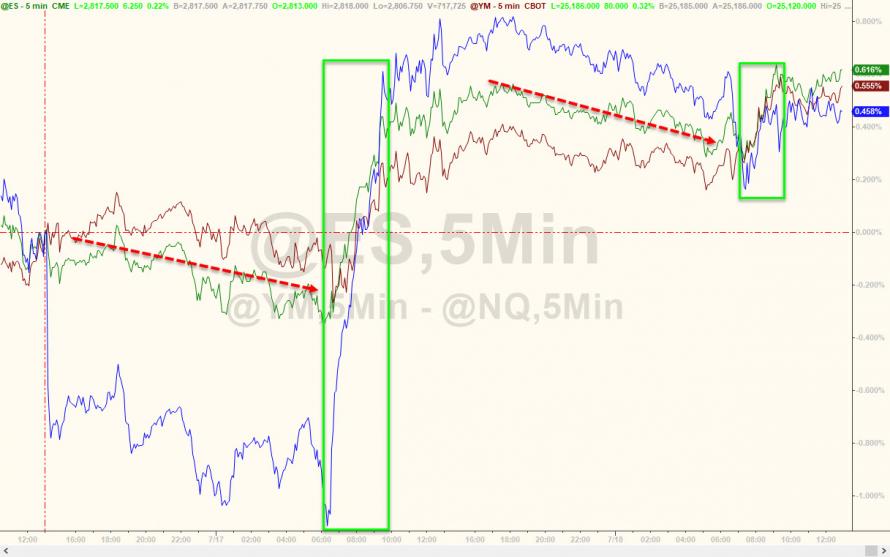 VIX closed with an 11 handle for the first time in a month...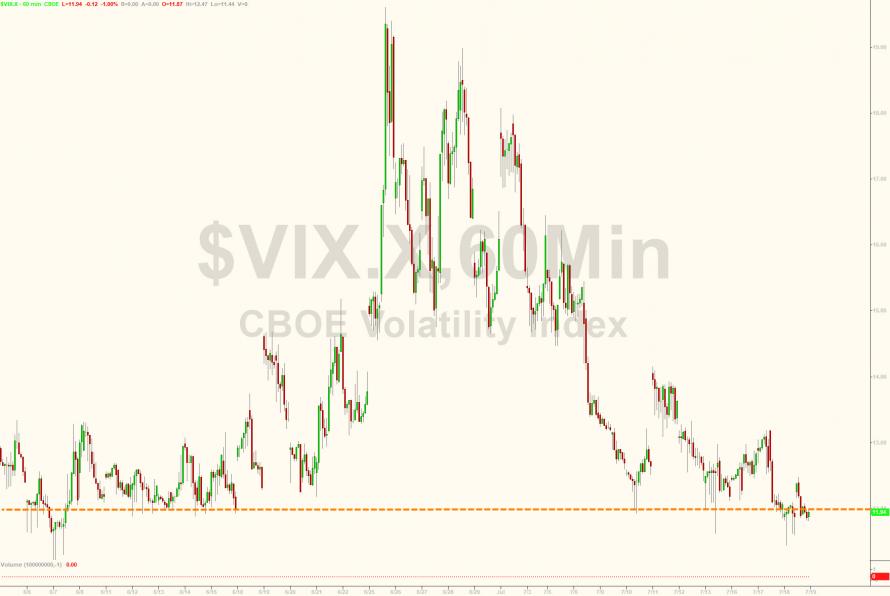 So far in July, the major market indices have not had back-to-back losses...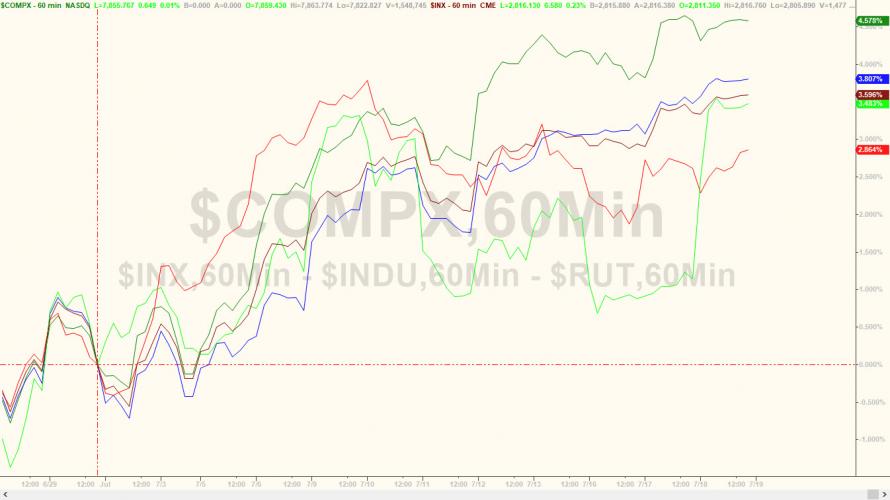 Don't forget, it's that time of the month...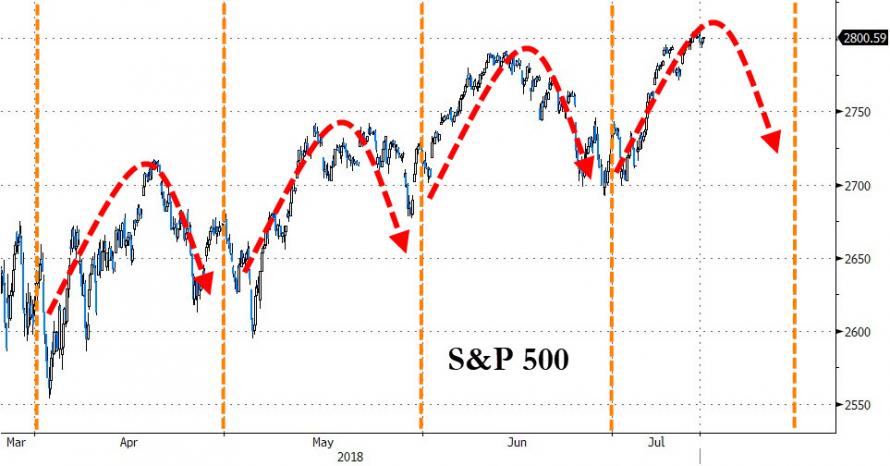 Netflix limped lower, back towards its 50DMA...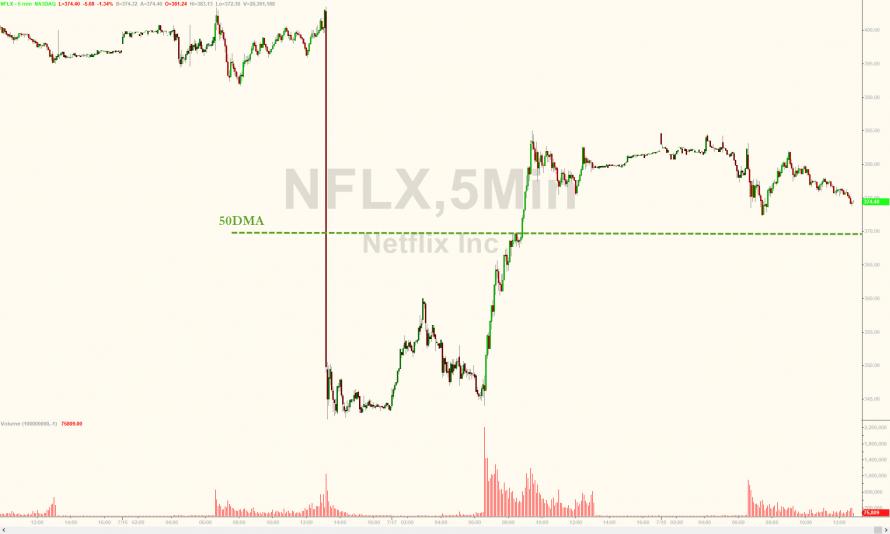 GOOGL bucked the trend of weakness in the FANGs today (despite its huge fine)...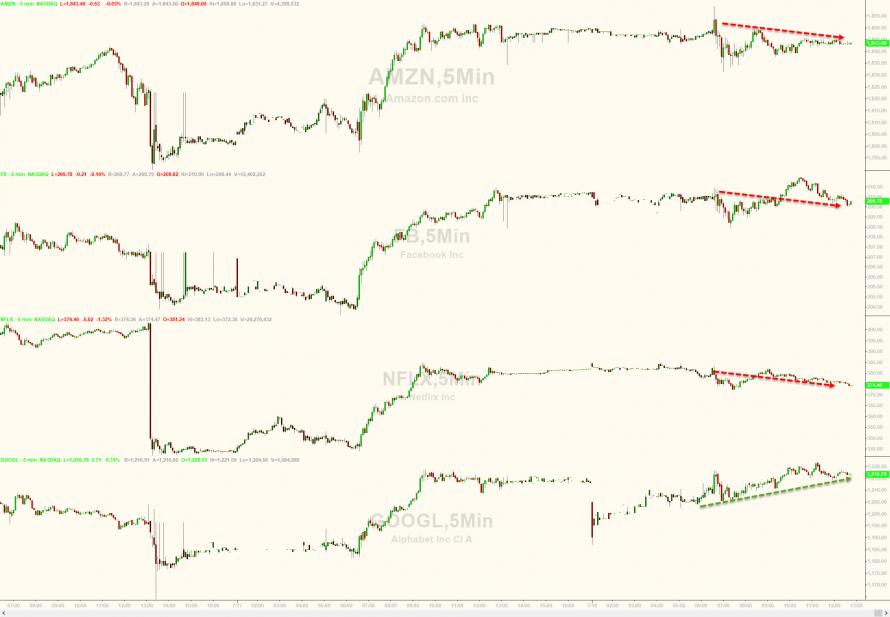 Yields started to play catch up to the recent equity exuberance today...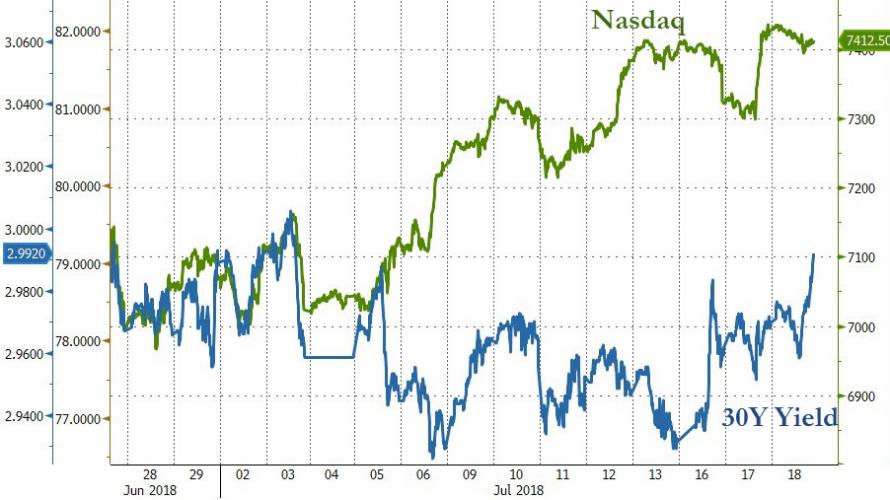 Treasury yields were mixed today with some steepening as 30Y Yields rose...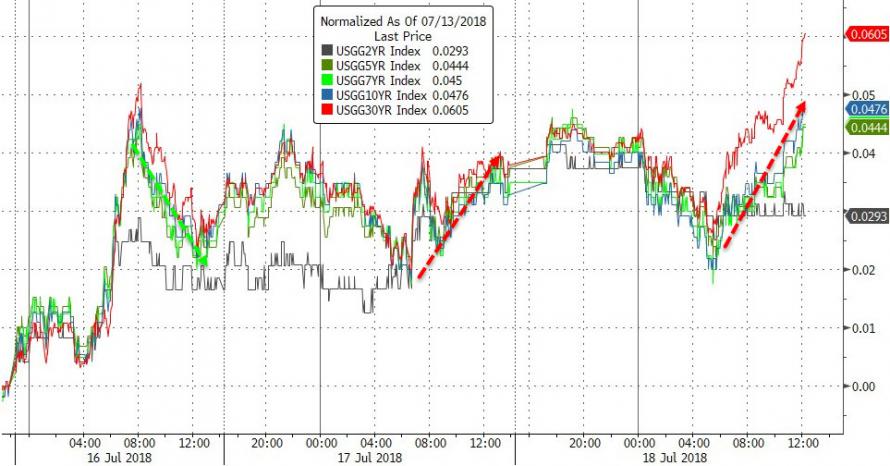 2s30s steepened notably...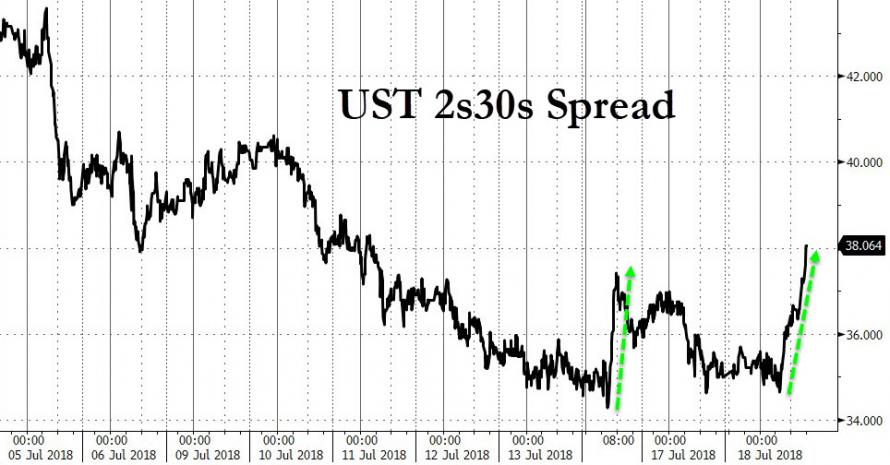 The Dollar ended higher on the day but roundtripped back lower after overnight gains...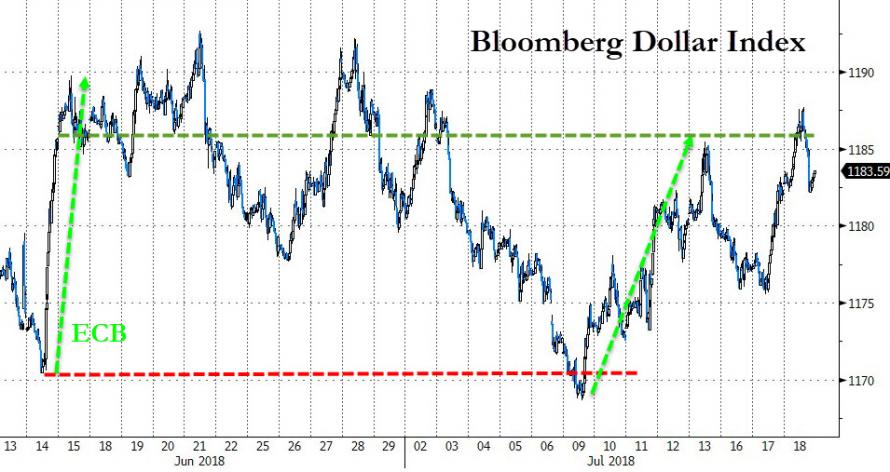 Meanwhile, the offshore yuan tumbled to fresh cycle lows (12-month lows)...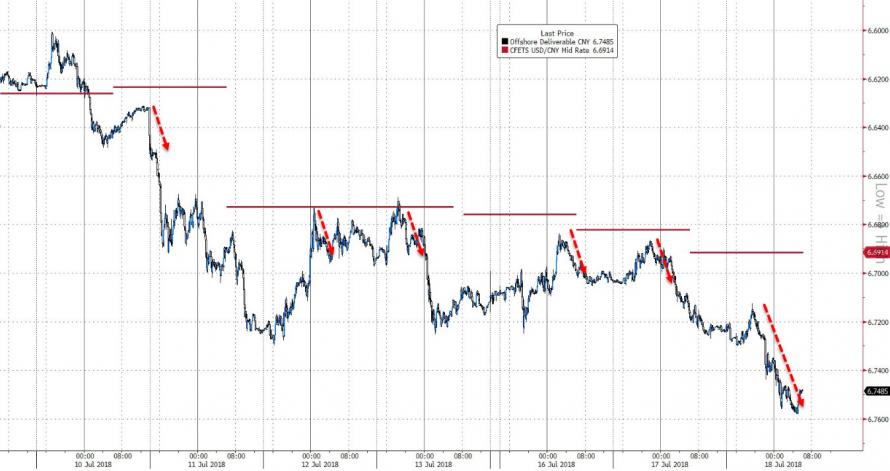 NOTE - the two rectangles are the same size and time period...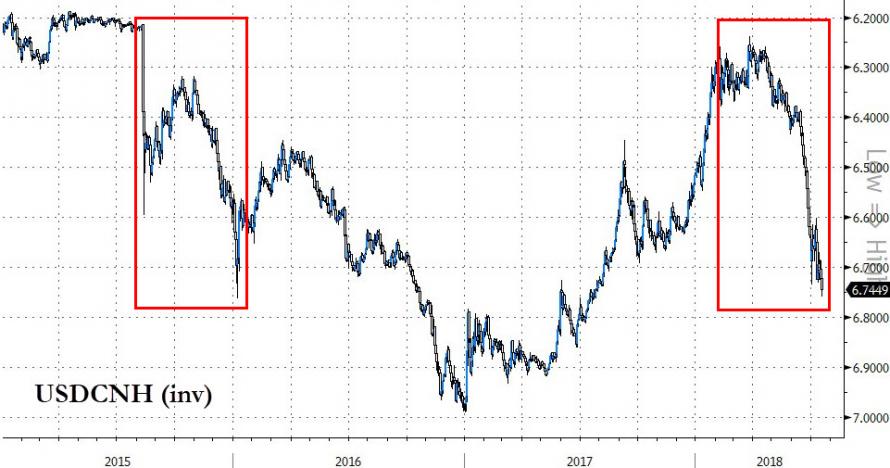 Is the capital flooding out of China and into US stocks?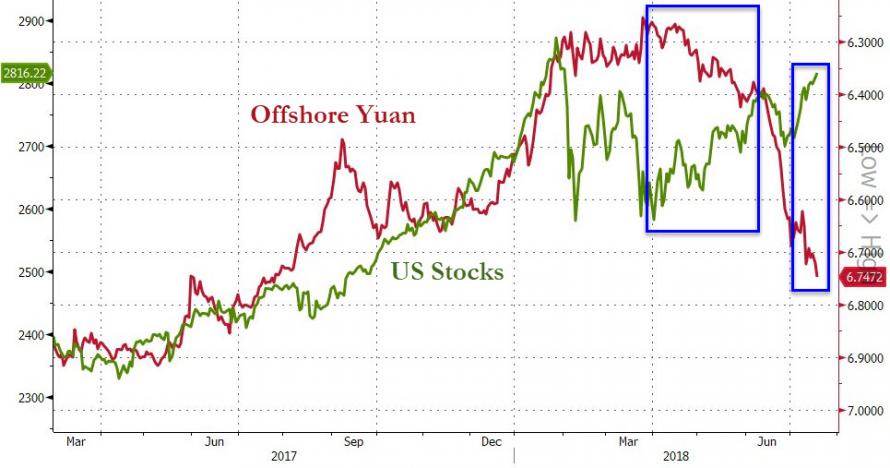 Cryptos were mixed today with Ethereum lower and Bitcoin higher (Bitcoin' best week since 2017)...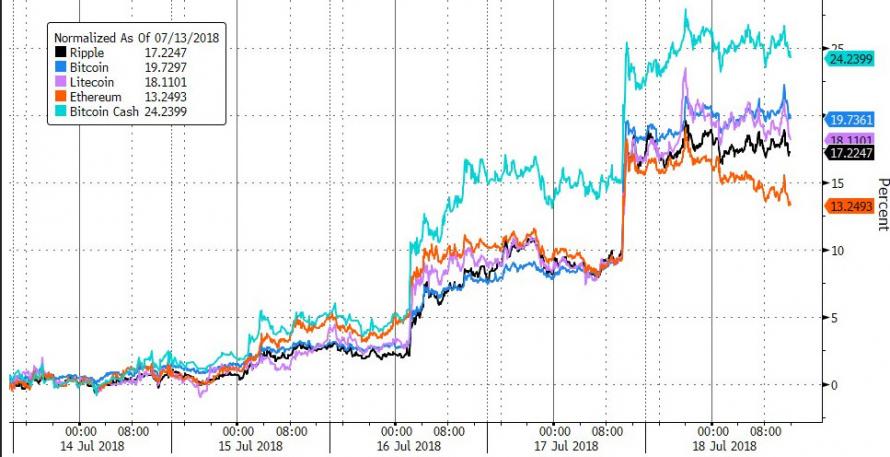 Despite record crude production and a huge surprise crude inventory build, WTI rallied, bouncing off its 100DMA...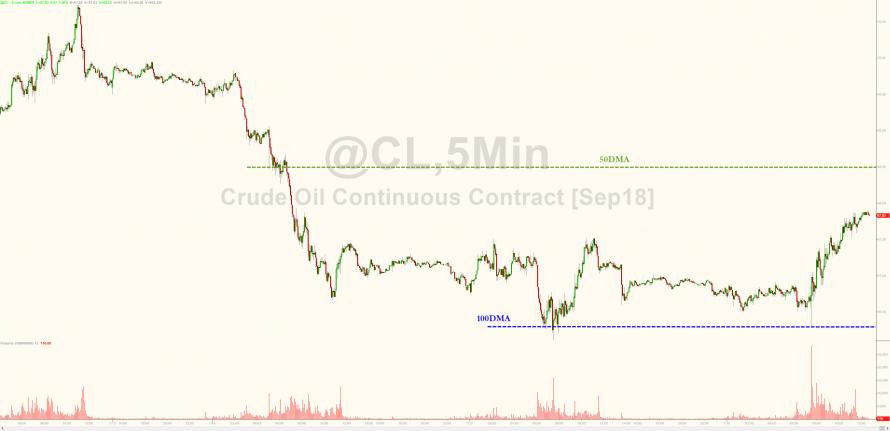 Gold and Bitcoin were generally flat today...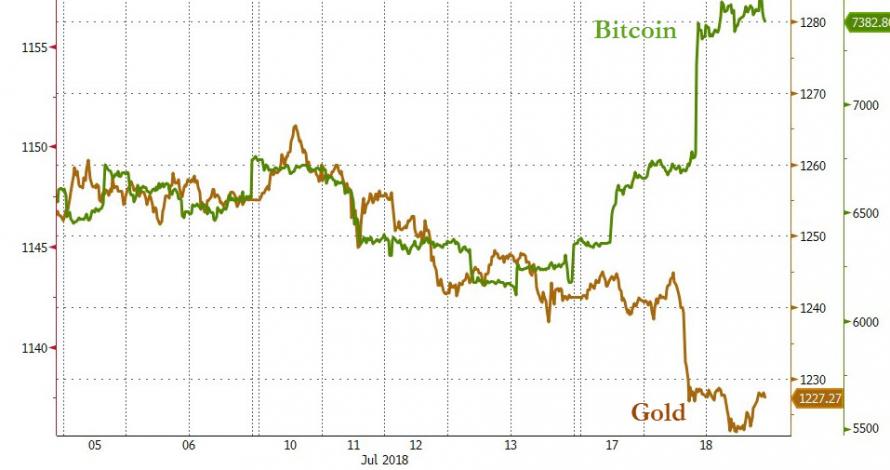 Finally, we note more weak 'hard'; data today from the housing sector this time as soft surveys remain ebullient...