A new extensive report in Middle East Eye charts the unsurprising trend of Iranians of means pulling money out of Iran to invest and lay down roots abroad. The only surprise, however, is that they appear to be fleeing one smashed economy for another troubled one in the region: Turkey has experienced a surge in recent Iranian real estate purchases in the country, according to the report. 
One Iranian economic migrant interviewed by Middle East Eye summarizes the trend: "To survive and to have a better life, we chose to migrate to Turkey," said Ali, an Iranian living in Ankara. "Iranian currency has lost its value, even against Turkey's," he said, but the Turkish lira still remains more affordable for Iranians than the euro or the dollar.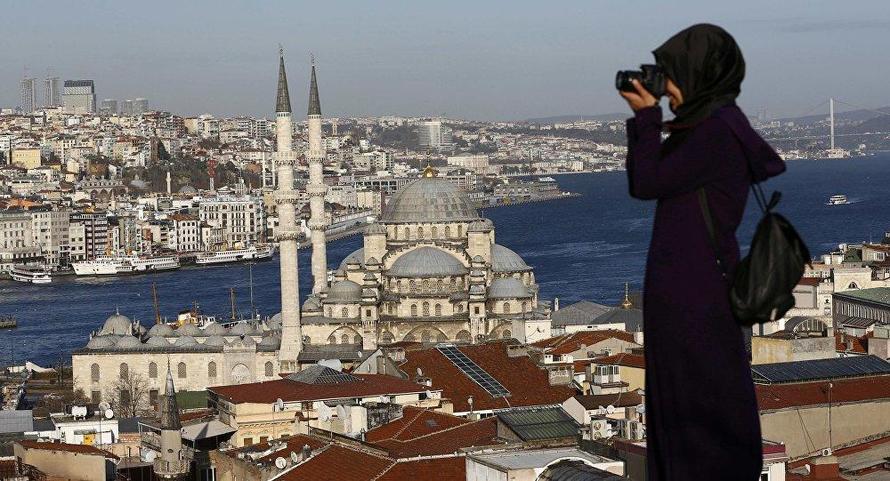 "That's why Iranian's first step would always be Turkey, even when they actually want to migrate to Europe or America," Ali said. For other Iranians who had ever had an inkling of relocating abroad, those plans have now been dramatically hastened, as people's entire savings have turned to nothing seemingly overnight. 
"Over one night, I lost half of it after the US president issued an ultimatum and then killed the nuclear deal," another Iranian told Middle East Eye while filing immigration paperwork at an Istanbul office. 
Last week the rial for the first time since President Trump pulled the US from the 2015 Iran nuclear deal began trading at over 150,000 rials to $1USD in the currency exchange shops of Tehran, which marks a dramatic plummet of 140 percent since the since the May White House decision to end its terms of the JCPOA agreement and reimpose new rounds of crippling sanctions. 
And in the past weeks international journalists have witnessed residents in Tehran and other cities frantically lining up outside money changing offices attempting to get dollars, which the shops are only allowed to issue if citizens can present an airline ticket for travel abroad. Things like diapers and many basic staples which rely on imported raw material to make have largely disappeared from store shelves.
Since last week money-change offices in the country began shuttering their shops once the rial began hitting upward of 150,000 rials to the dollar. 
Tehran has been loathe to say it publicly, but some immigration officials in the country have acknowledged Iranians of any available means are exiting the country in droves, though official statistics have yet to be released, according to Middle East Eye. 
And many are headed to Turkey, as a bump in Turkish real estate seems to indicate. 
The Middle East Eye report begins by explaining Turkey's own economic woes in its deepening spat with Washington which began in earnest over the summer:
The value of the Turkish lira has plummeted by more than 40 percent since the start of the year amid concern over the country's monetary policy and as a diplomatic row between Ankara and Washington has intensified.

But this hasn't put off Iranians. According to the Turkish Statistical Institute, TUIK, the number of properties bought by Iranians in Turkey jumped in the first six months of the year to 944 compared to 792 in all of 2017.
Turkey has remained open to trade with Iran and has continued to purchase Iranian oil in defiance of Washington demands. Simultaneously amidst increasingly closer ties in the face of a common enemy other Turkish institutions have remained open to Iranians, including readily available loans from Turkish banks and a place to store their assets while Iran attempts to weather the storm. 
Since the US pullout of the Iran nuclear deal, Iranians "have purchased around 1,000 homes and apartments in Turkey" according to Reza Kami, chairman of the Iran-Turkey Chamber of Commerce.
He explained of the surge, "Besides easy regulations and no need to get visas, people's predictions about their assets losing their value have played a key role in their decisions." Likely, this is only the beginning of a trend which is sure to add to the crush of Iran's economic collapse.