At a moment when the German government is struggling to contain a wave of violence that has rocked the country since Europe's refugee crisis began just over three years ago, and as shocking examples of brutal migrant-on-German crimes continue to emerge, the latest breaking news of a major thwarted terror plot which reportedly targeted a gay nightclub is sure to fuel new waves of anti-migrant anger.
Late Thursday evening The Jerusalem Post was the first to release the identity of a suspected terrorist now in police custody, who German authorities say was planning an Islamic terror attack on a gay club and church in the city of Frankfurt.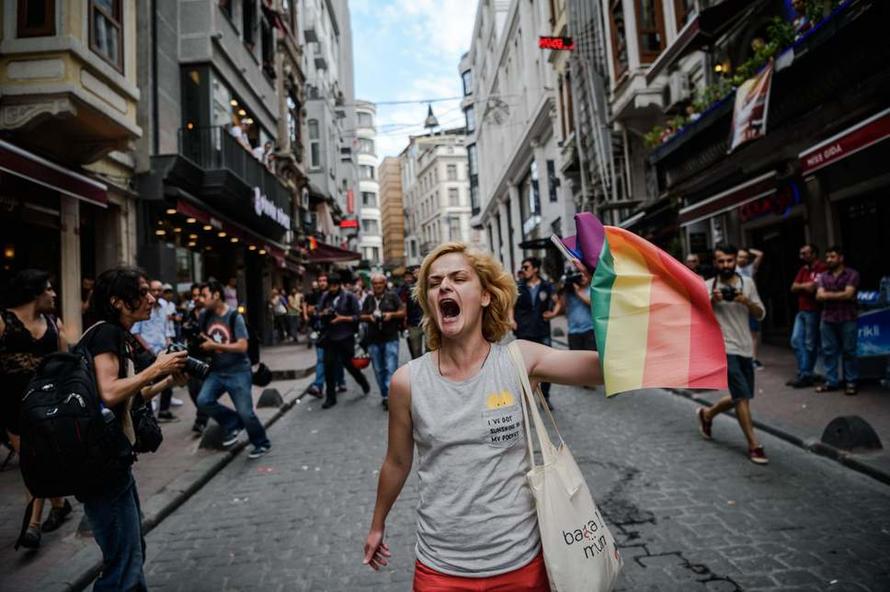 German police in the state of Hesse arrested a 17-year old named Yusuf Erkocoglu, whose family originally immigrated from Turkey, and who has dual Turkish and German citizenship.
According to the exclusive Jerusalem Post report:
An intelligence source in Germany told The Jerusalem Post on Thursday that the state police "arrested a guy named Yusuf Erkocoglu, a young Turkish kid caught planning to blow up a gay club in Frankfurt."
Citing the intelligence source further, the report adds, "The intelligence source confirmed that Erkocoglu also targeted a Catholic church in Frankfurt — the financial center of Germany. German media outlets reported that the 17-year-old suspect has both Turkish and German citizenship."
The United States is also reported to have played a key role in thwarting the plot and identifying the suspect, as US intelligence intelligence had a role in "preventing Erkocoglu 's suspected attack" according to the German source cited by the Jerusalem Post. 
A top U.S. official has confirmed Washington's assistance in the operation that uncovered the plot. The American Ambassador to Germany, Richard Grenell, told the JPost, "The US will always work with our German Government partners to thwart acts of terror. This case highlights the urgent need to work together."
Meanwhile, far-right anti-migrant political movements have been rapidly gaining strength and visibility in Germany. As we detailed this week neo-Nazi rallies have been resurgent throughout the summer, with multiple major riots and marches in August alone, some reaching numbers of 6,000 — as with recent marches-turned-riots in the eastern German city of Chemnitz.
And anti-migrant political movements like Germany's 'Alternative for Germany' party are also gaining popularity and increasingly gaining mainstream appeal after a series of high profile murders involving Middle East migrant perpetrators — some with long rap sheets and apparently ignored for years by the police. 
When Chancellor Angela Merkel first announced her "open doors" policy in response to a wave of refugees fleeing Syria, Afghanistan and North Africa, there was a surge of push back from German conservative groups.
That policy has since been abandoned after it nearly toppled Merkel's government earlier this year, but the sheer incompetence of German authorities as they struggle to deport criminal migrants continues to inspire awe.
Meanwhile, the German prosecutor's office didn't reveal specifics of the recent arrest of the alleged gay nightclub bomb plotter Yusuf Erkocoglu in the immediate aftermath of his name being made public in the press. 
However, as news spreads of the freshly unveiled terror plot, it's sure to bring the already incredibly tense situation over the migrant controversy in Germany to a boiling point.