French Foreign Minister Jean-Yves Le Drian warned this week in a surprisingly frank statement that a Syrian government offensive on anti-Assad insurgent held Idlib could scatter thousands of foreign militants abroad, posing a security threat to the West.
His comments were made on Tuesday, after France previously pledged it would join any potential US coalition strikes on Syria if Assad uses chemical weapons in Idlib. 
"There are in all likelihood dozens of French fighters from both Al-Qaeda and Daesh (ISIS)" in Idlib, Le Drian told France's BFMTV, according to the AFP. He further said that there were "also many terrorists from other nations who could scatter" in the event of a joint Syrian-Russian offensive, warning of "risks for our security".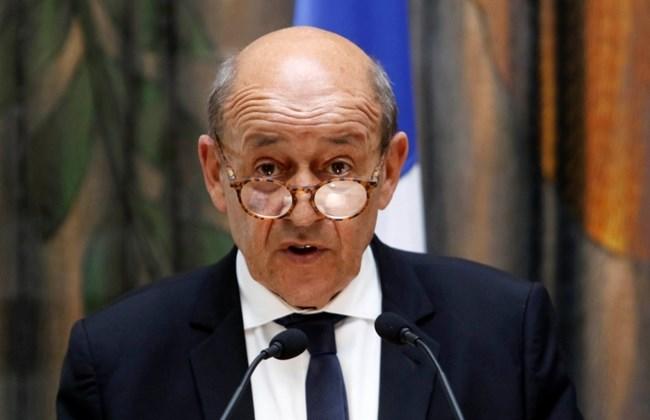 Le Drian's words reveal a bizarre twist in logic concerning the West's role in the now seven-year long grinding conflict, which now seems to be slowly winding down ahead of the Syrian Army's fight to take back Idlib Province, barring major Western military intervention. 
On the one hand the French FM is acknowledging, similar to prior admissions of the US State Department, that al-Qaeda held (Hayat Tahrir al-Sham) Idlib is controlled by dangerous terrorist elements; while on the other hand he's suggesting they only belong in Syria. 
The West has long been accused by both Damascus and Moscow of sponsoring the rise of foreign jihadist armies, including ISIS, as way to pressure and ultimately topple the Assad government. 
One of the more shocking admissions of this strategy came in 2016, when then Secretary of State John Kerry was caught on audio telling a Syrian opposition gathering, which met on the sidelines of a UN General Assembly meeting, that Obama hoped to use ISIS as leverage against Assad.
According to Kerry on the leaked audio (25:50):
"And we know that this was growing, we were watching, we saw that Daesh was growing in strength, and we thought Assad was threatened"... "(We) thought, however, we could probably manage that Assad might then negotiate. But instead of negotiating he got Putin to support him."
In the past weeks Western leaders have focused their arguments against a Syrian assault on Idlib around the humanitarian aspect, saying an air and ground invasion to root out the insurgency could result in the worst humanitarian crisis in recent history.
However, Le Drian's words are remarkably honest in terms of ulterior motives the West has for seeking to stop the offensive: he ultimately promoted a desire to see the international terrorist menace be confined only to Syria, where jihadists can fight the government, but which never spill over into Europe. 
US State Department admits #Idlib is controlled by al-Qaeda in Syria (al-Nusrah) and other extremist groups that use "chemical weapons" https://t.co/05CgbAACvP pic.twitter.com/4hNbJSy5Oo

— WikiLeaks (@wikileaks) September 11, 2018
Other threats from Western leaders over the Assad military build-up near Idlib have continued this week, with US Ambassador the UN Nikki Haley addressing Syrian allies Russia and Iran, saying "Don't test us again" in a Wednesday night Fox News interview.
"Any offensive on the civilian people in Idlib was going to be dealt with," Haley told Fox News' Bret Baier, in a repeat of multiple past similar threats in recent weeks. 
Importantly, it appears Haley's threats of attacking the Syrian government have now expanded to beyond the scenario of the US reacting militarily to a chemical attack, but to a mere conventional military assault on Idlib itself.