Sometimes it can actually be a positive when expectations for earnings are low – it can allow a company to occasionally surprise to the upside with numbers that are less terrible than expected. And sometimes, it just means that earnings will be ugly. The latter is the case with expectations for Tesla's report, coming after the bell today. 
Such underwhelming expectations were also the case for Tesla's Q1 deliveries, and the company still simply missed even the most pessimistic estimates when it reported deliveries of just 63,000 total vehicles and 50,900 Model 3 vehicles in early April. Now, heading into Q1 earnings, sentiment is similar. Expectations for Q1 have been lowered sharply across the board over the last few weeks.
This has continued an air of confusion at Tesla stemming from the company's seemingly random job cuts and business model changes since the beginning of the year. Tesla also warned of a "difficult" road ahead and lowered net income guidance during its Q1 deliveries disclosure. The main concern is that demand for the company has topped out.
Bloomberg analyst Kevin Tynan said: "Tesla's most important measure will be of sustainable demand levels, after the company released a surge of pent-up orders in third quarter and fourth quarter before the federal tax credit halved by $3,750 on Jan. 1. Expectations for Tesla's first-quarter earnings swung from a $217 million pretax profit at the close of 2018 to a $232 million loss after the company disclosed an 11 percent sequential production drop from fourth quarter, including a 40 percent decline in high-margin Model S and X builds."
Additionally, the question of whether or not the company needs to raise capital becomes more prominent every day. The company desperately needs to bolster its balance sheet, according to analysts.
Roth Capital Partners analyst Craig Irwin wrote Tuesday: "First-quarter results have already been telegraphed as weak, and we expect investor focus to remain on cash and short-term deliveries. We think guide needs to point to 85,000-plus second-quarter deliveries for investors to take a neutral view on guidance. If cash is below $2.5 billion, we think investors should be more anxious about a near-term capital raise."
Even husband of resident CNBC Tesla cheerleader Melissa Lee, Baird analyst Ben Kallo, noted the need for capital: "Investors have increasingly asked about the need for an equity raise; we continue to think Tesla should return to capital markets to strengthen the balance sheet, despite management's stated desire to avoid issuing new equity."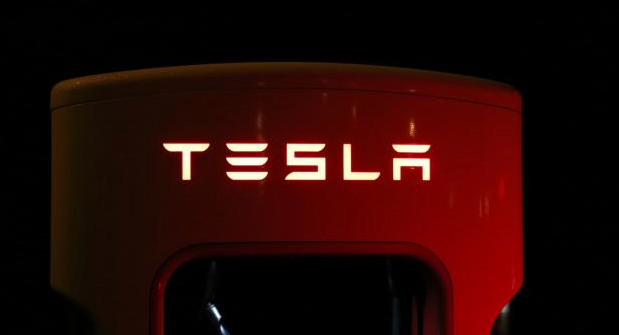 But Elon Musk – last seen feuding with a pro-Tesla blogger – has said that he didn't want to return to the capital markets, despite his tune changing slightly during Monday's autonomous driving event. He hinted that Tesla may need to raise money to scale its coming fleet of vehicles that are capable of self driving. Musk also said that the company would introduce 1 million robotaxi cars that won't need humans at the wheel in 2020, an announcement that was generally laughed at.
Goldman Sachs analyst David Tamberrino wrote about the company's autonomy day being a distraction from Tesla's upcoming earnings: "Ultimately we think the event was a way for the company to focus investors away from the underlying demand and margin pressures the company is currently facing as they bring the Model 3 to mass market and as there has been waning Model S/X demand."
As we said on Tuesday, if the autonomous investor day was supposed to be the pump that helped push the stock up ahead of earnings, Tesla may have actually done itself more harm than good.
Here are some additional analyst expectations, according to Bloomberg:
1Q adjusted loss per share estimate $1.30 (range loss/share 64c to loss $2.60)
1Q revenue estimate $4.84b ($4.40b-$5.12b)
1Q adj. automotive gross margin estimate +17.8%
1Q capital expenditure estimate $508.2m ($291m-$625m)
2Q adj. automotive gross margin estimate +19.5%
2Q capital expenditure estimate $551.4m ($250m-$650m)