US airstrikes killed 17 Afghan police officers and wounded 14 others due to a "miscommunication" while fighting with Taliban forces, according to Stars and Stripes, citing Afghan officials.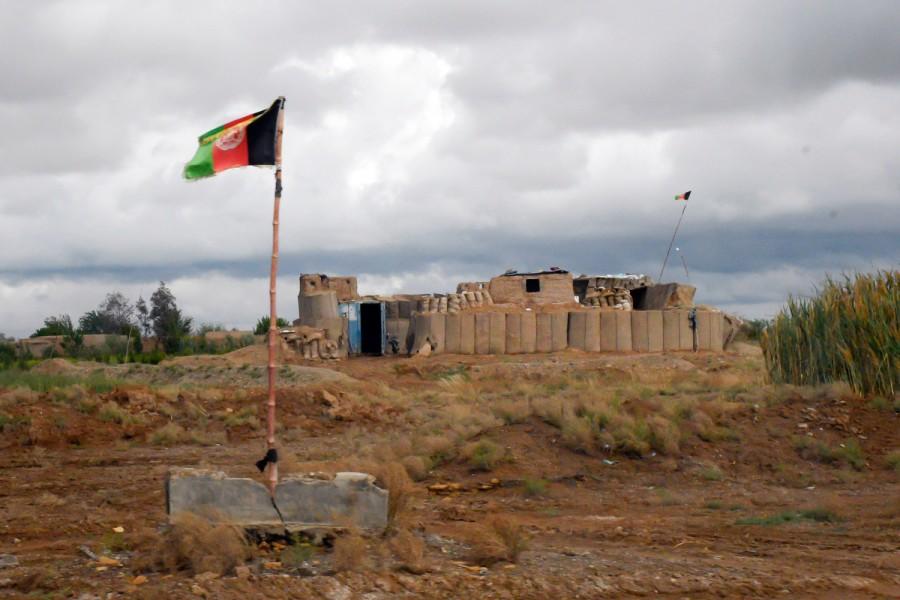 The "friendly fire" incident, which took place in Afghanistan's southern Helmand province Thursday evening, occurred after Afghan security forces called in US air support amid heavy fire from Taliban fighters just outside the province's capital, Lashkar Gah. 
The incident began after a police officer and two of his men decided to take down a Taliban flag from a nearby water tower on Thursday night, within walking distance from a police training center. When they arrived to remove the flag, police tripped a mine, which exploded and alerted the Taliban to their presence. 
The guerrillas began firing on them. Police at the nearby training center arrived to assist the first three officers but were unable to drive the Taliban back, he said.

The police unit then requested air support. Residents of Lashkar Gah heard a very loud explosion around 8:30 p.m. Thursday, they said. -Stars and Stripes
The US military says they were told that the area was clear of allied units. 
"Unfortunately, they were not and a tragic accident resulted," said spokesman Colonel Dave Butler, adding "Afghan Security Forces as well as Taliban fighters were killed in the strikes." 
"We're examining the miscommunication to ensure it is not repeated. We regret this tragic loss of life of our partners and are committed to improvement every day with every mission." 
The governor of Helmand province, Mohammad Yasin, said an investigation has been launched, calling the airstrike a "tragedy." 
Thursday's attack comes about two months after miscommunication led to a U.S. airstrike that killed at least five Afghan soldiers and wounded nine others at a checkpoint in neighboring Uruzgan province, another area of heavy Taliban activity. 

In that March incident, a firefight had erupted after soldiers at a checkpoint began shooting at a patrol of their own troops, who were accompanied by American advisers on a planned nighttime raid outside the provincial capital Tirin Kot. -Stars and Stripes
As Stars and Stripes notes, fighting in Helmand has claimed the lives of more American, British and Afghan soldiers than any other area of Afghanistan during the 18-year war, as insurgents have held control over more than half of it, according to US military data from October.