Dozens of cab drivers in New York marched on City Hall on Monday in protest of how ride sharing services have decimated their industry and caused financial ruin - and in many cases, suicide - among their peers. The protest came as NYC council members are considering new laws that would help bail out cab drivers, according to Bloomberg.
Some drivers offered testimony about predatory lenders (used to buy medallions) while others recanted city policies encouraging an inflated medallion market from the get-go. 
"If I lose my house I'm killing myself, period. Because my house is for my kids, my future, please help me," he continued.
There have been at least 9 driver suicides since late 2017, many of which we have documented on this site (also here). Bhairavi Desai, a political organizer who leads the Taxi Worker Alliance has requested that medallion payments be capped to $900 per month, down from the current average of $2800 now. She also called for a city-wide task force to determine what a medallion is worth and to press lenders to forgive loans above that amount. She claims that the average medallion-owning cabbie loses an average of about $28,000 a year.
Council Transportation Committee Chairman Ydanis Rodriguez responded with sympathy, but not an endorsement of their demands: "These are small business owners, many of them immigrants who invested hundreds of thousands of dollars into a medallion in hopes of achieving their piece of the American Dream. We must also find a way to hold the people responsible for this financial crisis accountable. This crisis was no accident, and we must make sure the taxi medallion owners receive justice."
Rodriguez placed the blame on Bill Heinzen, acting chairman of the city's Taxi and Limousine Commission, for failure to protect drivers. Rodriguez pointed out that the city advertised medallion licenses in 2014, before Uber's surge, as "better than the stock market," guaranteeing a "worry-free retirement."
Councilman Ritchie Torres, who heads the Oversight Committee, put out a memo in 2011 warning TLC officials that medallion prices could collapse.
Heinzen said the city had "no record" of how many drivers had filed for bankruptcy or were at risk of financial collapse. He said: "I don't know the exact number. I'm sure it's painfully high."
Recall we recently wrote about the nominal $10 million in relief that NYC was proposing to offer cab drivers. One of the additional measures before the council would require TLC officials to scrutinize the financial resources of medallion buyers and block sales that may involve unaffordable loans. The city may also seek to ban the use of so-called "confessions of judgment" in Medallion loans. Many drivers had signed those documents, "in which borrowers admit defaulting on a loan and authorize a bank to do whatever it wants to collect."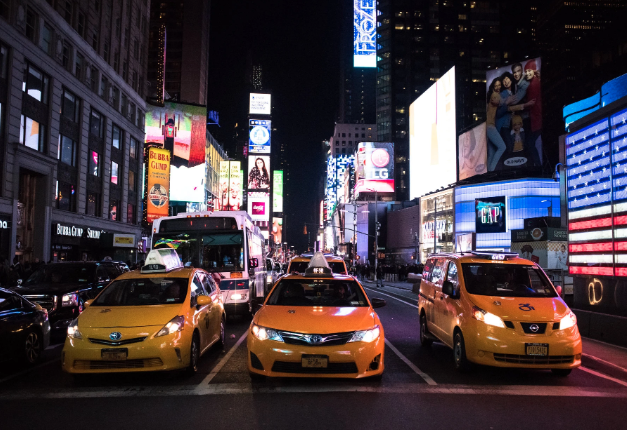 City legislation would also direct the TLC to create yet another government agency: an "Office of Financial Stability to monitor the health of the industry, collect disclosures from medallion owners and assess the integrity of medallion brokers and fleet owners."