A major airstrike on a migrant center in Tripoli, Libya has left at least 44 people dead and another 80 wounded in what is the current renewed civil war's single worst disaster yet. About 120 migrants were being held inside a hangar at a refugee site when the building took a direct hit from what's believed to have been an overhead jet belonging to warlord Khalifa Haftar's LNA forces. Another 600 people, including many women and children were in a building next to the site of direct impact when the strike happened Tuesday.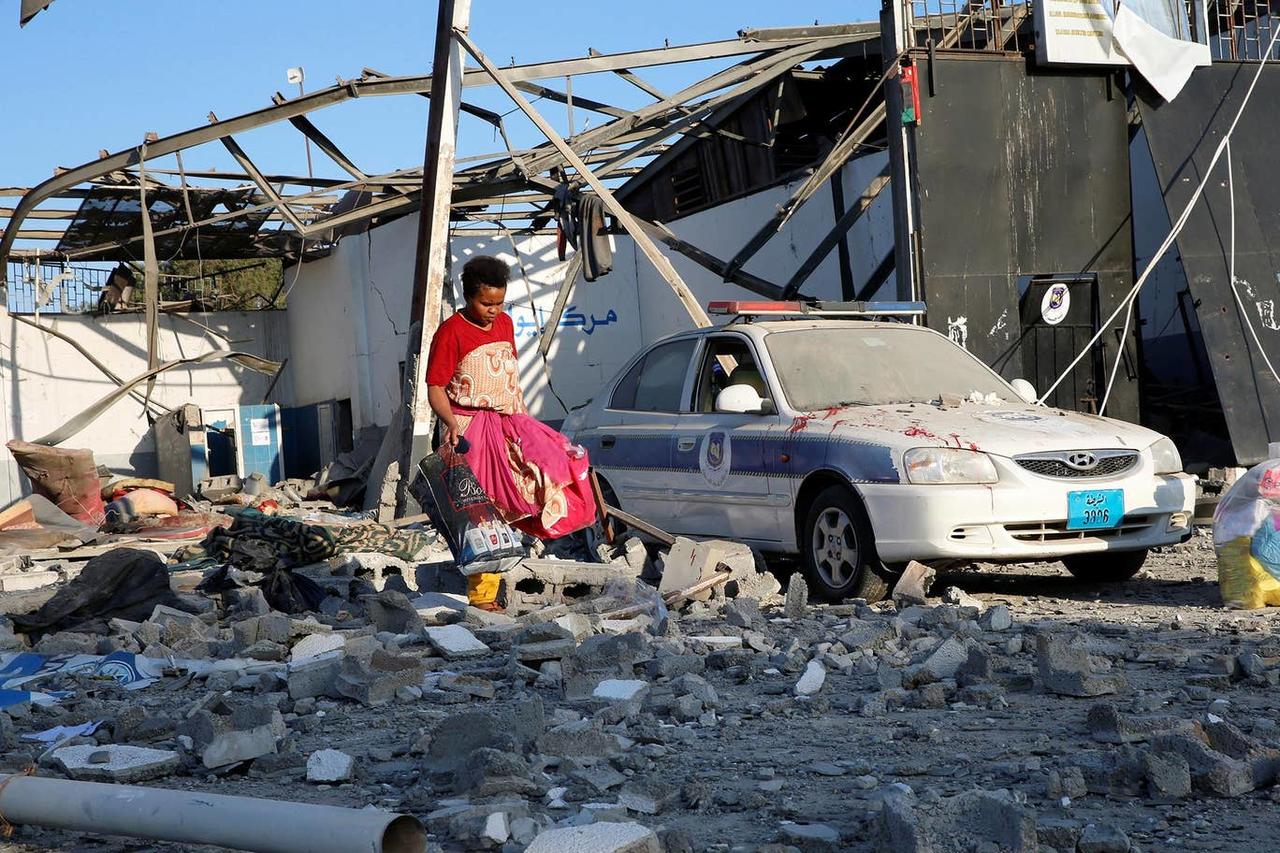 Though there's currently no independent confirmation of which side conducted the attack, the UN-recognized Government of National Accord (GNA) in Tripoli was swift to blame Benghazi-based General Haftar, whose Libyan National Army (LNA) has for months been attempting to take over the capital. The GNA condemned the airstrike on the migrant center as an "intentional" act that constituted a "war crime".
Notably, the White House only months ago came out in support of Gen. Haftar, and he's long been considered the CIA's man in Libya. We reported the following in April:
In a sharp reversal of longstanding US policy which recognizes only the UN-backed Government of National Accord (GNA) in Tripoli as the legitimate authority over Libya, the White House on Friday said President Trump spoke by phone this week to Benghazi based commander Kalifa Haftar, pledging support to the general and his Libyan National Army (LNA) as it lays siege to the capital. 

The White House statement said Trump "recognized Field Marshal Haftar's significant role in fighting terrorism and securing Libya's oil resources, and the two discussed a shared vision for Libya's transition to a stable, democratic political system."
"There was blood and body parts all over the place, and some people were being rescued from under the fallen building by the time I left," one eyewitness recounted.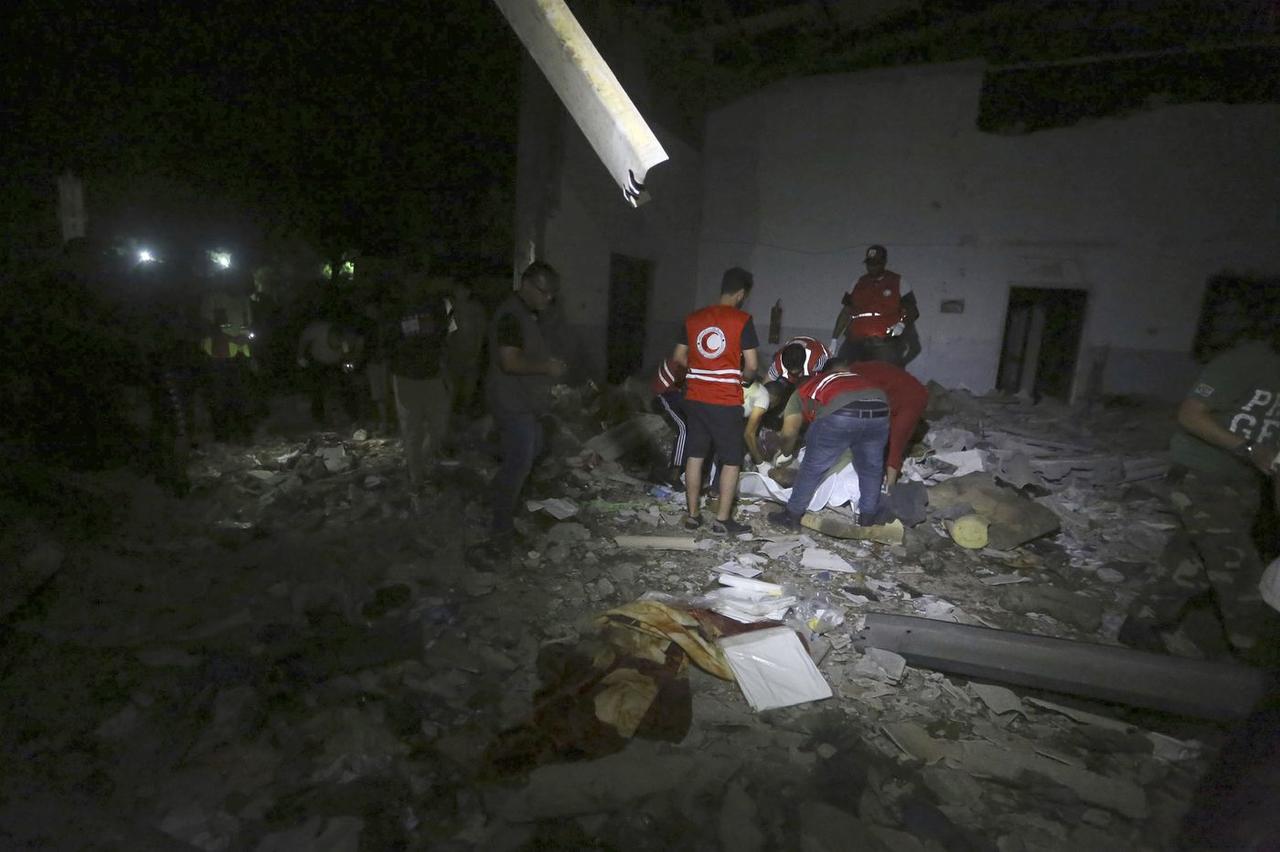 Haftar already controls well over half the geographic territory and oil resources of Libya, after his LNA forces advanced against different factions for more than the past two years, and as of the spring began deploying MiG-21 and MiG-23 fighter jets against GNA forces outside Tripoli (yes... post-Gaddafi Libya — which was in 2011 "liberated" by NATO— now has two warring air forces). 
Haftar's army has denied it was behind the migrant center attack and instead pointed the finger at the GNA. Multiple European countries, including Italy, as well as the African Union condemned the airstrike, with the UN envoy to Libya stating it "clearly amounts to a war crime."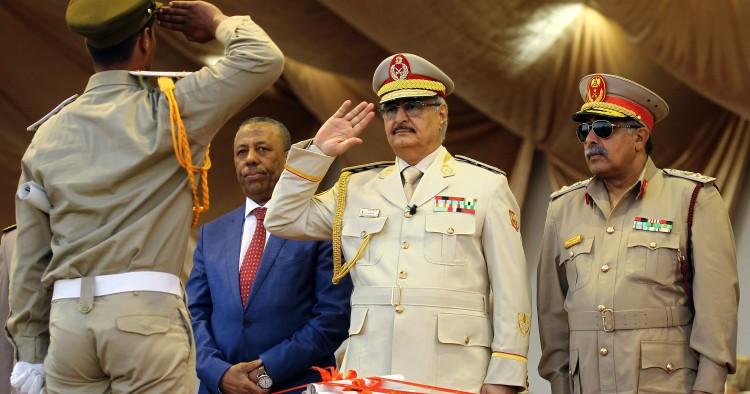 International reports relayed a grisly scene in Tajoura, just outside the capital of Tripoli:
The attack in Tajoura, a coastal town east of Tripoli, left behind body parts and charred clothing mangled with concrete and steel girders, according to photos and video posted online. Women and children were among the dead.

The Tripoli-based government condemned what it described as a "massacre" and demanded an international investigation.

Some 600 people were being held in the facility, one of a number of de facto prisons where migrants attempting to cross into Europe are held after being picked up at sea.   
The United Nations has for years documented "unimaginable horrors" at Libyan migrant centers — characterized by cramped and squalid conditions and with reports of abuse and sexual violence by guards — amid a migrant crisis in Europe as African refugees attempt to smuggle themselves across the Mediterranean. 
Years ago we also reported in detail on a network of slave markets operating in warehouses in various cities across Libya following the NATO-led intervention in the country which toppled the government of Muammar Gaddafi in support of US and UK backed rebels.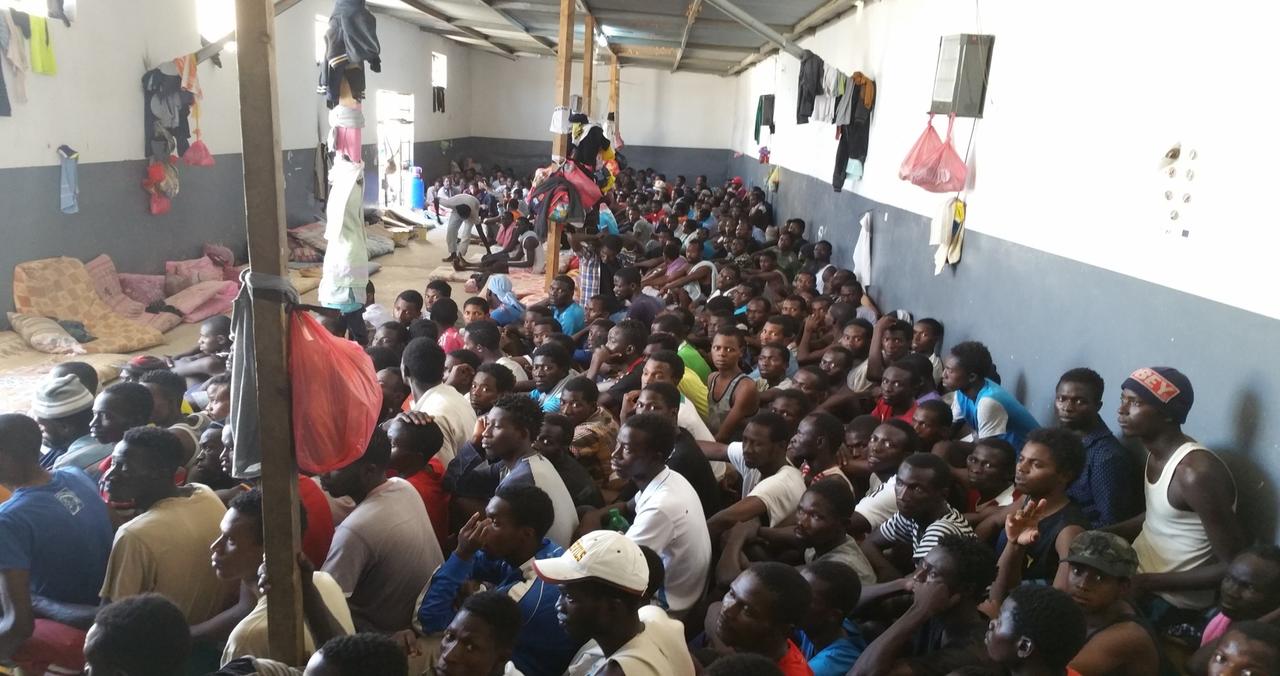 The U.N. refugee agency also condemned the attack: "UNHCR is extremely concerned about news of airstrikes targeting Tajoura detention center East of Tripoli, and accounts of refugees and migrants deceased," the agency said Wednesday. "Civilians should never be a target."
Last night an airstrike destroyed a migrant detention center in Libya, killing & injuring scores of people. Civilians face extremely high risks in the violent conflict that continues in the country. pic.twitter.com/iMtMV3lAlu

— Amnesty International (@amnesty) July 3, 2019
The renewed civil war in Libya has become increasingly internationalized as proxy war, with US anti-tank missiles having recently been found in "unknown" Libyan rebel hands — which were believed supplied to Gen. Haftar's LNA by one of his main external backers, the UAE.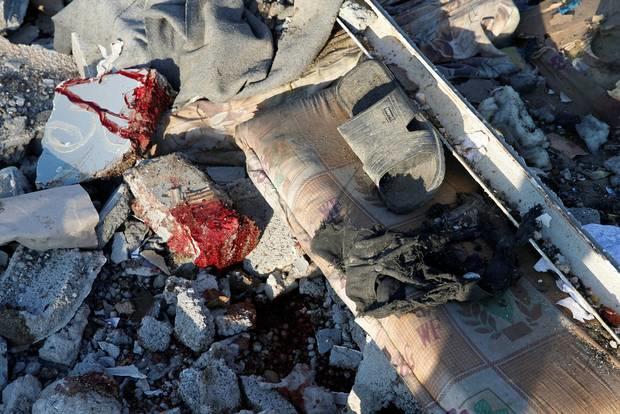 Amnesty International also weighed in on the raging battle for Tripoli in the wake of the migrant center airstrike. 
Magdalena Mughrabi, Deputy Middle East and North Africa Director at Amnesty International, was cited by CNN as saying. "The drastic impact of the battle for Tripoli is even visible from space, with satellite imagery showing large swathes of the city now cloaked in darkness."