The notorious Mexican drug kingpin Joaquin "El Chapo" Guzman has been handed a life sentence to be served out in a US prison by a federal judge in Brooklyn on Wednesday, five months following his initial conviction after the 2017 extradition from Mexico which grabbed world headlines. 
The 62-year-old drug lord had previously twice escaped Mexican prisons before being brought to the US to face drug trafficking charges, given his reportedly cozy relationship with corrupt well-placed Mexican officials while being supported by "an army of gangsters".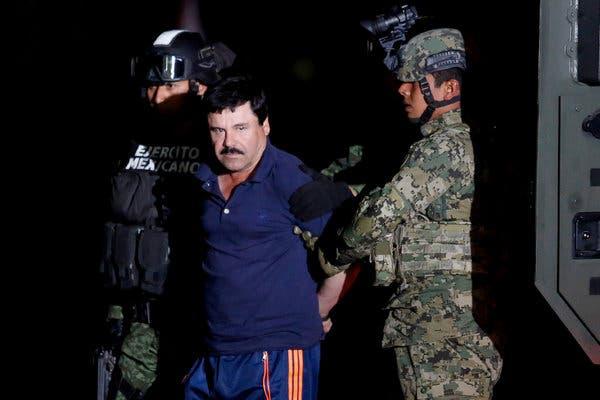 During sentencing El Chapo voiced vehement complaints about the conditions of his confinement, adding further he'd received an unfair trial. 
"My case was stained and you denied me a fair trial when the whole world was watching," Guzman told US District Judge Brian Coga, speaking through an interpreter.

"When I was extradited to the United States, I expected to have a fair trial, but what happened was exactly the opposite."
His defense team also complained about juror misconduct.
According to a breaking AP report:
The sentence— life plus 30 years— was pre-ordained. The guilty verdict in February at Guzman's 11-week trial triggered a mandatory sentence of life without parole . Cogan also ordered Guzman to pay $12.6 billion in ill-gotten proceeds— money his drug-trafficking organization made distributing cocaine and other drugs around the United States.

The evidence showed that under Guzman's orders, the Sinaloa cartel was responsible for smuggling mountains of cocaine and other drugs into the United States during his 25-year reign, prosecutors said in court papers re-capping the trial. They also said his "army of sicarios" was under orders to kidnap, torture and murder anyone who got in his way.
Given his prior spectacular high risk elaborate escapes from Mexican prisons where he was helped by his extensive cartel network, and potentially by compromised insiders, he's expected to be sent to ADX Florence.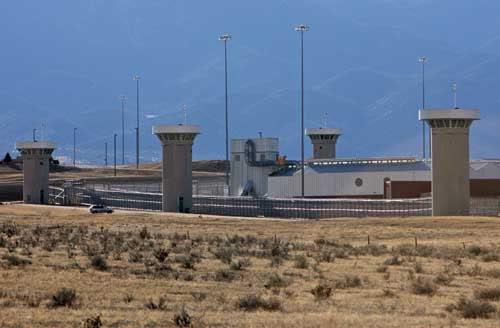 The Florence, Colorado prison is widely considered to be the country's most secure "Supermax" prison, where 9/11 terror mastermind Zacarias Moussaoui is being held, and other famous terrorists like the "Shoe Bomber."
Other well-known criminals are also serving out life sentences there, including former FBI agent who spied for Soviet and Russian intelligence services against the United States, Robert Hanssen, whose life was chronicled in the Hollywood film Breach.