The now thorougly disgraced exchange has issued an update:
BATS System Status Update - Trading Issues Resolved

 

March 23, 2012 11:53:26 ET

 

Please be advised that all issues at BATS BZX Exchange in symbol range A through BF have been resolved. Trading will resume in symbols A through BF at noon ET. TCP PITCH market data may be delayed. All other market data is timely. All fills and outs have been submitted electronically.

 

The IPO auction execution for symbol BATS has been printed on Tape B at a price of $15.25 with a size of 1,199,652. The symbol BATS will be halted until further notice. Resume time for trading in symbol BATS will be communicated as soon as possible.
Does this mean a re-IPO is coming, this one pricing the HFT firm at its fair value of $0.0001?
SkyNet is now sentient, and has commenced rebelling against its creator, following the BATS exchange announcement of self help against.... Itself.
BATS BYX Exchange has declared self-help against BATS BZX
March 23, 2012 11:07:25 ET

BATS BYX Exchange has declared self-help against BATS BZX per Rule 611 of Regulation NMS. Routing to BATS BZX has been suspended as of 11:07:04 ET.
And visually.
BATS IPO, 03/23/2012: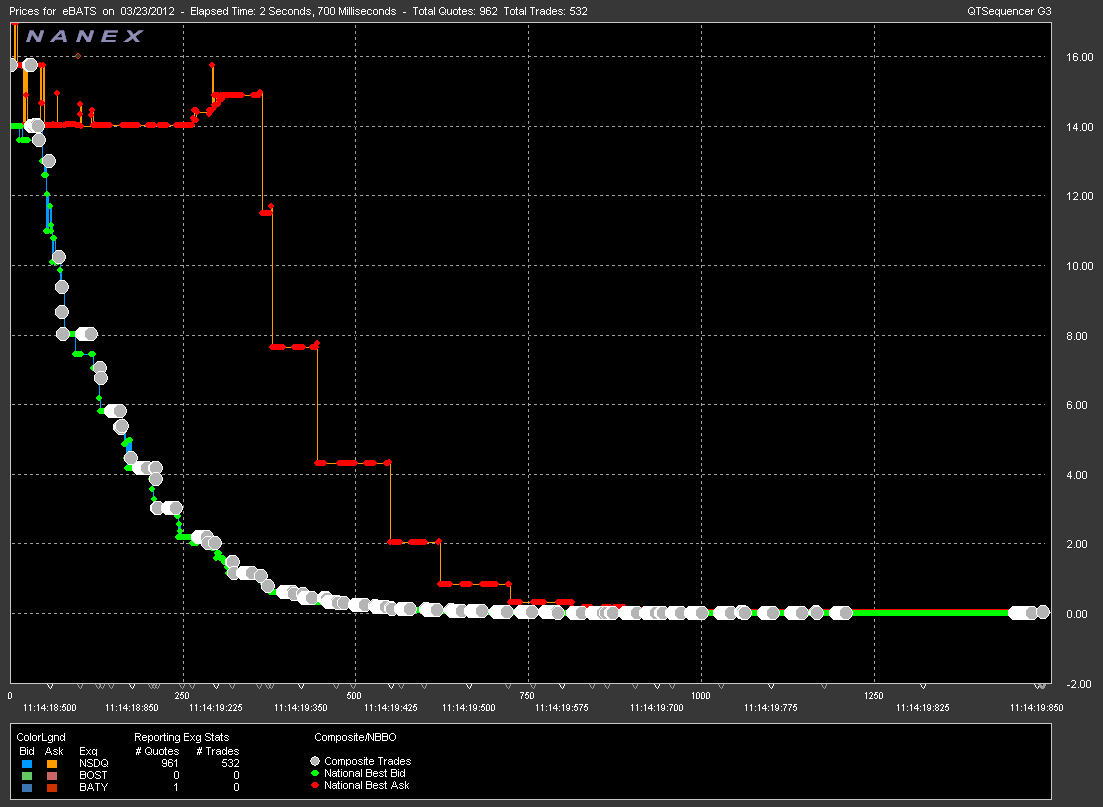 The actual fall happened in just 900 milliseconds: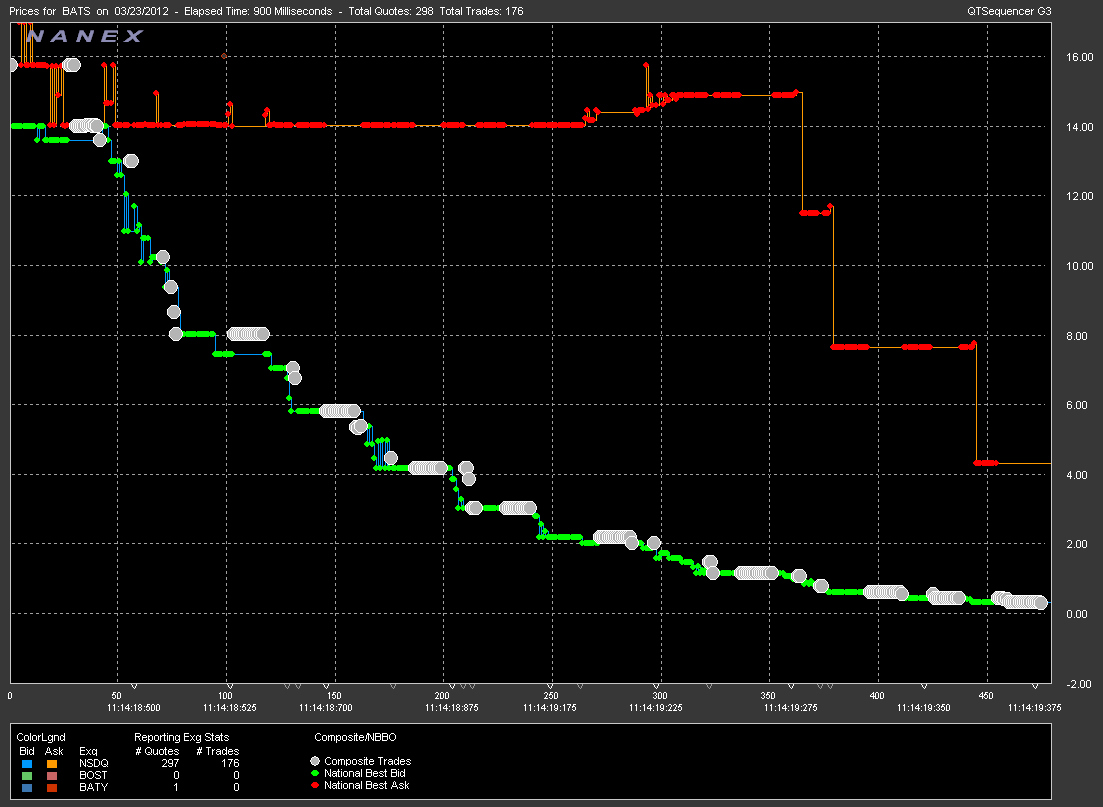 Finally, TVIX is now trading down 25%, below NAV.
Please "trade" "stocks" -It is really safe out there. Really.