---
The Number Of Americans On Jobless Benefits Rose Last Week, Despite Initial Claims Drop
The number of Americans filing for first-time jobless benefits last week fell to 684k - the first drop below 700k since the start of the pandemic as Texas chaos filters out of the data.
Source: Bloomberg
However, some context shows we are still dramatically above pre-COVID norms...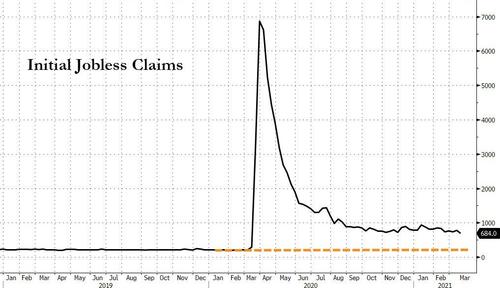 Source: Bloomberg
Pandemic emergency claims rose to a new record, even as the 'normal' continuing claims dropped back below 4mm...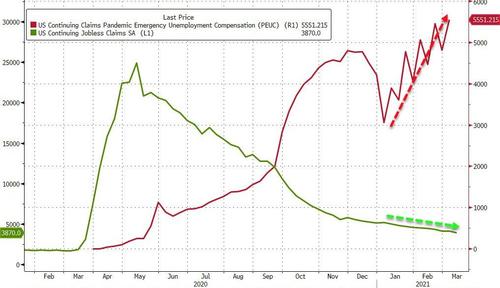 Source: Bloomberg
Finally, we note the total number of Americans claiming some form of unemployment benefit disappointingly rose last week, back above 19 million...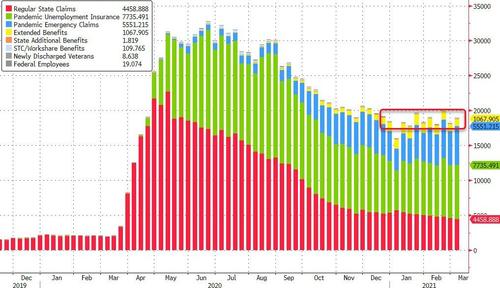 Source: Bloomberg
Get back to work Mr. Powell.