---
US Consumer Confidence Jumps Most Since 2003 As Hope Soars
After August's major disappointment, The Conference Board's Consumer Confidence for September was expected to rebound from its lowest level since 2014. And rebound it did with the headline confidence print screaming higher from 84.8 to 101.8 (smashing expectations of 90.0).
Hope dominated the headline beat:
Present situation confidence rose to 98.5 vs 85.8 last month

Consumer confidence expectations rose to 104.0 vs 86.6 last month
But, despite the bounce, current conditions remain seriously impaired post-COVID...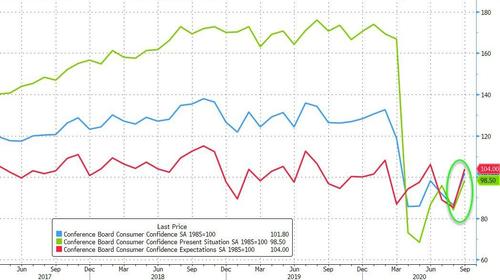 Source: Bloomberg
This was the biggest headline jump since 2003...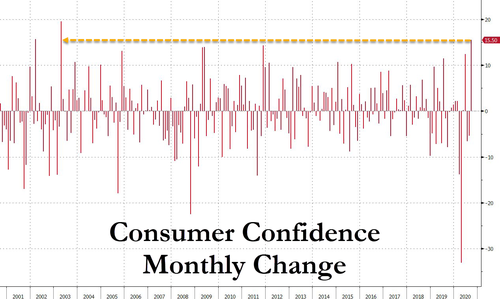 Source: Bloomberg
And biggest spike in 'hope' since 2009...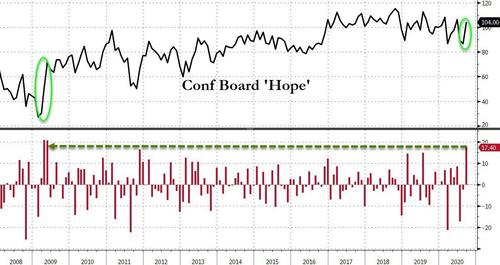 Source: Bloomberg
Jobs Plentiful (vs 'hard to get') has jumped back into positive territory for the first time since March, and hopes that the stock market will be higher in 12 months also jumped to its highest since March.