---
Top Republican Donor Cools On DeSantis Over Social Issues
A top Republican donor who in January said he was "looking forward" to backing a 2024 presidential bid by Florida Governor Ron DeSantis has suddenly cooled on the idea, citing problems with the governor's stance on abortion and banning children's books which contain sexual subject matter.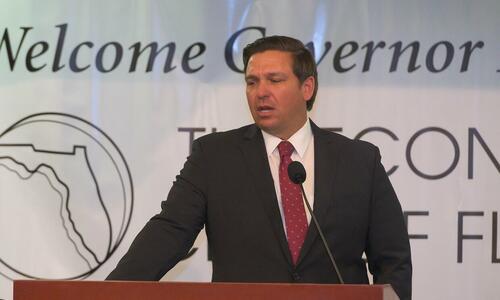 "I have put myself on hold," Thomas Peterffy, founder of Interactive Brokers and a longtime top GOP donor. told the Financial Times, adding: "Because of his stance on abortion and book banning . . . myself, and a bunch of friends, are holding our powder dry."
DeSantis notably signed a six-week abortion ban into law last week, while he calls the book banning a "false narrative." In a press release earlier this year, DeSantis said that "Exposing the 'book ban' hoax is important because it reveals that some are attempting to use our schools for indoctrination," adding "In Florida, pornographic and inappropriate materials that have been snuck into our classrooms and libraries to sexualize our students violate our state education standards. Florida is the education state and that means providing students with a quality education free from sexualization and harmful materials that are not age appropriate."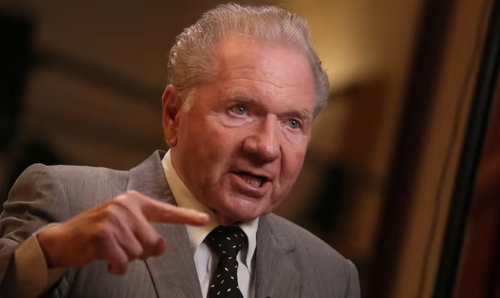 In 2022, Peterffy gave $7.7 million to individual Republicans' campaigns and to conservative PACs, up from $7.2 million in 2020, according to OpenSecrets.
"I am more reluctant to back him," he continued. "We are waiting to see who among the primary candidates is most likely to be able to win the general, and then put all of our firepower behind them."
Until recently, Peterffy was the richest man in Florida with an estimated net worth of $26bn, according to Forbes. The title now belongs to Citadel founder Ken Griffin, worth $35bn, who relocated from Chicago to Florida last year for tax reasons. In 2022, Griffin donated $73mn to conservative campaigns, the most of any contributor, according to OpenSecrets.

Peterffy noted that he still supported the governor in his approach to business, including his battle with Disney. The company has gone head to head with the governor over Florida's "Don't Say Gay" bill, which restricts speech about gender and sexuality in schools. -FT
"I think it's insane that a company would take a stand on gender issues," Peterffy said of DeSantis, though warning that if he continues to restrict access to abortion and take books out of schools, "the Republicans have a very big problem."
Loading...