---
Trump Taps Conservative Watchdog Tom Fitton For Court Oversight Agency
President Trump plans to appoint conservative legal watchdog Tom Fitton of Judicial Watch to serve on a D.C. court oversight body which has the power to remove judges within the district, according to Politico.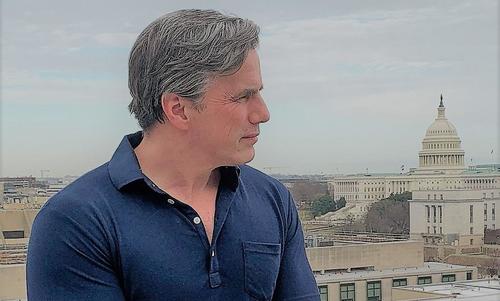 Fitton's upcoming appointment to the D.C. Commission on Judicial Disabilities and Tenure was announced by the White House in a Friday afternoon letter. The commission includes four attorneys, one federal judge and two laypeople who can vote to remove judges for misconduct, or force judges into retirement if they become mentally or physically incapacitated.
The president can appoint one of the members to a five-year term.
Fitton heads up Judicial Watch, a conservative watchdog organization founded in 1994, which has made headlines bringing Freedom of Information Act (FOIA) lawsuits to force the government to release evidence which may point to misconduct by government officials.
The groups has sued both Republican and Democratic administrations, including the Clinton IRS alleging a retaliatory audit, the Bush administration and former Vice President Dick Cheney and his former company, Haliburton, and the Obama administration over former Secretary of State Hillary Clinton's emails, after she deliberately circumvented the Freedom of Information Act with a private server in order to conceal her communications from public records requests.