---
Beijing Cracks Down On Ant Group's Popular "Mutual Aid" Service
Beijing's crackdown on its tech giants is threatening a critical mutual aid service that millions of Chinese citizens have used to bail themselves out of a tough situation - often due to illness or unexpected injury.
As WSJ explains, Ant's Xianghubao "mutual aid" service is crowdfunded medical coverage where signing up is free, and members are entitled to receive lump-sum cash payouts of up to $45K in cases of certain critical illnesses or life-threatening injuries. The theory is that there is strength in numbers, and many members contribute the equivalent of a penny (or less) toward each claim.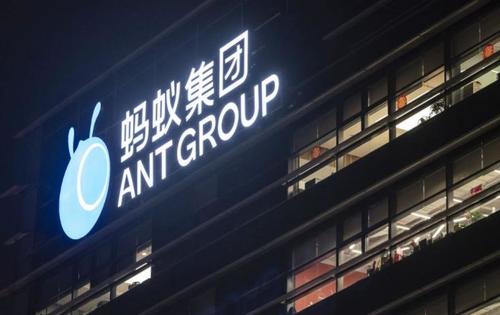 The service, the name of which means "mutual treasure", has never earned a profit for Ant, even though it has skirted regulatory lines in China from Day 1. Ant has aggressively advertised the service, and although it has never earned a profit for the company, Ant Group believes it has helped its Alipay app compete with WeChat's offering among key demographics, including the rural poor. According to Ant, 116,950 members of the service have received a total of $2.6 billion in the past two-plus years.
But now that Ant is being forced by Beijing to apply to become a financial bank holding company, the mutual aid product will almost certainly be transformed into a more traditional commercial product falling under the purview of China's banking and insurance regulators.
At its peak, the mutual aid product had more than 100M users, although numbers have fallen since Ant's IPO was scrapped last October after chairman Jack Ma, the billionaire who still controls the company, criticized Beijing at an obscure tech conference, eliciting the backlash that transformed into the current anti-trust crackdown on China's biggest companies.
Xianghubao fell into a regulatory grey area, partly due to the fact that Chinese regulators weren't particularly eager to oversee it.
After Beijing scuttled Ant's blockbuster IPO, the central bank ordered Ant to return to its origins as a payments company and stop its "regulatory arbitrage." Since the crackdown began, Ant has been forced to step up verification practices to protect against false claims are paid out. Several other Chinese firms have recently abandoned their mutual aid businesses after China's banking and insurance regulator flagged the financial and social risks of these types of products.
In its place, Alipay's loosely regulated "mutual aid" service will likely be replaced by more traditional health-insurance products. Some Chinese insurers have already been rolling out more affordable private policies. In April, the Shanghai government introduced a policy jointly underwritten by nine insurers. For an annual premium of just 115 yuan, the equivalent of $17.80, the one-year policy provides up to 2.3 million yuan, the equivalent of $355,000.
It's just another example of how Beijing's crackdown on big tech will benefit state-controlled industries like banking, along with China's cities and municipalities, who could use the premiums to offset all the off-the-books debt they have accumulated.