---
GM Investing Billions In U.S. Factories To Gear Up For Hummer And Cadillac EV Production
In a move that we're sure Joe Biden will somehow try to take credit for if he's elected in November, General Motors announced yesterday that the company is going to be making a massive $2 billion investment into its Spring Hill, Tennessee factory to produce electric vehicles, including its Cadillac Lyriq. It'll also be investing $2.2 billion in a separate factory to produce its new Hummer EV. 
The Spring Hill location is going to be the third U.S. EV factory for GM, inclusive of plans in Detroit and Orion Township, Michigan. The TN plant was commissioned in 1990 to be a Saturn plant, but that brand is now defunct, according to Reuters.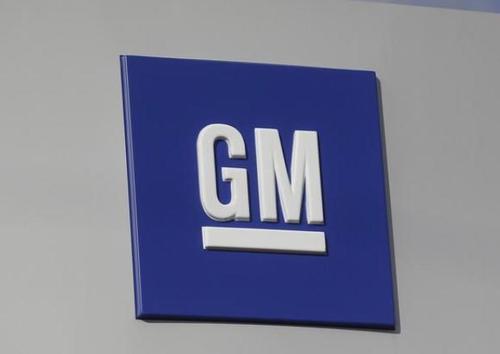 The Lyriq will commence production at the new plant in 2022 and AutoForecast Solutions (AFS) also predicts that GM will announce additional EV production in Mexico. 
GM also said it would spend $32 million at a Flint, Michigan plant that builds the Chevy Silverado and GMC Sierra. The company is also investing $2.2 billion at its Detroit-Hamtramck factory to set up production for its Hummer EV, which it teased days ago alongside the announcement of the investment. 
RSVP for the live world premiere.https://t.co/v5ZEYREVvw

— GMC (@GMC) October 15, 2020
The newly revealed Hummer EV, which will likely be a direct competitor to Tesla's Cybertruck (if it is ever actually manufactured) boasts a 350 mile range, 1,000 HP and up to 11,500 pound feet of torque, according to TechCrunch. 
It starts at $80,000, but has already captured the attention of celebrities like LeBron James, who tweeted out his admiration for the vehicle to his nearly 48 million followers on Twitter yesterday.
OH MY GOODNESS @GMC!!! 😱 I cannot wait to get my hands on one these. Sheesh!! 🔥 Crabwalk?!?! Brings back so many great memories from my first Hummer and I'm excited to make more in the #GMCHummerEV 👑 pic.twitter.com/VjO2qXHqMY

— LeBron James (@KingJames) October 20, 2020
The Hummer EV is powered by 3 motors and two Ultium drive units. It can go from 0 to 60 in around 3 seconds and also has all wheel steering, which allows it to drive diagonally in a mode called "crabwalk". 
With 2 weeks left until the election, GM trying to focus on investing in the U.S. marks a significant shift in ethos from prior to President Trump taking the helm. One of Trump's main campaign promises was to bring manufacturing back to the U.S. from places like China and Mexico and, while it has been a harrowing task, he has found some wins and, at the very least, has certainly shifted the focus of major company CEOs like Mary Barra.