---
Google Says Apps No Longer Work On New Huawei Phones, Warns Users Not To "Sideload"
Last year, the U.S. government banned companies in the U.S. from working with Huawei - with Google being one of the notable names that would have to cease and desist, given its popular Android operating system and Google Play app store.
At the time, Trump had signed "executive order declaring a national emergency banning sales and use of telecom equipment that poses 'unacceptable' risks to national security, including critical infrastructure and the online economy," according to Engadget. Huawei was obviously on that list. China was called the "primary target" of the order. 
But there's still confusion about what's going on and which products are subject to the services ban, according to The Verge. This is mainly due to the fact that there are still updates and services available for older Huawei devices, but that newer phones like the Mate 30 Pro (below), don't have access to its services. 
To clarify, Google published a note on its Android forums on Friday, explaining its stance with Huawei phones and reminding its users not to try and "sideload" apps onto a phone where they shouldn't be. The note from Google says that the company can only work with device models available to the public before May 16,2019:
"Our focus has been protecting the security of Google users on the millions of existing Huawei devices around the world.  We have continued to work with Huawei, in compliance with government regulations, to provide security updates and updates to Google's apps and services on existing devices, and we will continue to do so as long as it is permitted. To be clear: US law currently allows Google to only work with Huawei on device models available to the public on or before May 16, 2019."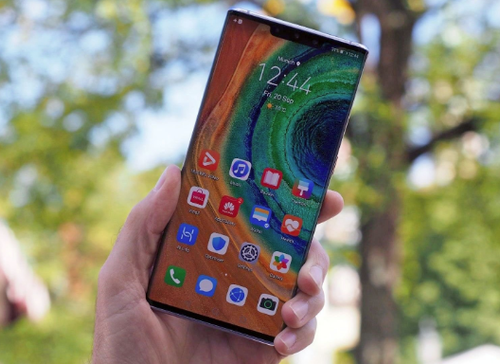 The note also makes it crystal clear that Google apps and services are simply not available "for preload or sideload" on Huawei's new devices:
We have continued to receive a number of questions about new Huawei devices (e.g., new models launching now, or earlier models launched after May 16, 2019 but now becoming available in new regions of the world) and whether Google's apps and services can be used on these devices.  We wanted to provide clear guidance to those asking these important questions. 

Due to government restrictions, Google's apps and services are not available for preload or sideload on new Huawei devices.
The note says that sideloaded apps on newer devices, despite the warning, "will not work reliably because [Google] does not allow these services to run on uncertified devices where security may be compromised."
"Sideloading Google's apps also carries a high risk of installing an app that has been altered or tampered with in ways that can compromise user security," the note says. 
Google also offers users a way to check and verify whether or not their phone is certified for its apps: 
To check if your device is certified, open the Google Play Store app on your Android phone, tap "Menu" and look for "Settings." You will see if your device is certified under "Play Protect certification." You can learn more on android.com/certified.
While it seems as though Google is trying to sidestep the political implications of these rule changes, it is also stern in reminding its users from using backdoor access to load Google apps onto to Huawei phones. 
Meanwhile, China has much bigger problems than Huawei on their hands right now. And the U.S.? Perhaps they should consider quarantining not just Huawei, but anything that comes out of China at the moment.