While Elon Musk was busy making high school style "420" and "69" jokes on Twitter, the water at his $400 billion company's latest project - the construction of a Gigafactory in Berlin, Germany - was being turned off for non-payment.
It's likely a wonderful glance into what the priority structure looks like at Tesla.
There are multiple reports coming out of Germany that Tesla had to stop their construction as a result of the water being turned off, according to electrek.
One German publication, Heise said: "Tesla is temporarily unable to continue building its factory in Grünheide near Berlin. The Strausberg-Erkner water association turned off the water because Tesla did not pay the money, said association spokeswoman Sandra Ponesky on Thursday in Strausberg."
The company also said it sent Tesla "several warnings" but that the company didn't respond until the water was actually turned off. A spokesperson for the water company told AP: "The 14-day notice period has expired. We can't treat Tesla any differently than other customers."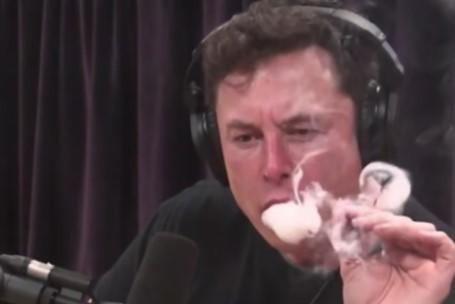 "Locals initially expressed concern about water management at the project when it was first announced," electrek wrote this week. Tesla had to change its water consumption plan as a result. 
Back in January 2020 we highlighted that Elon Musk was going to war with German Environmentalists about the building of the new Gigafactory. Thousands of trees needed to be cut down in order to make space for Tesla's new building. Nothing like saving the planet by leveling a couple of forests, right Elon?
The building is slated to start production in July 2021 and is working on a tight schedule. Tesla has said it'll be producing its new battery cell on site, and that this battery will be used to produce the European Model Y. 
Electrek said of the water being turned off: "That's not surprising for Tesla at this point, and it highlights one of the company's biggest problems: communications. Obviously, it's not a money problem."
Of course is isn't. Right?