---
Time to nibble in October?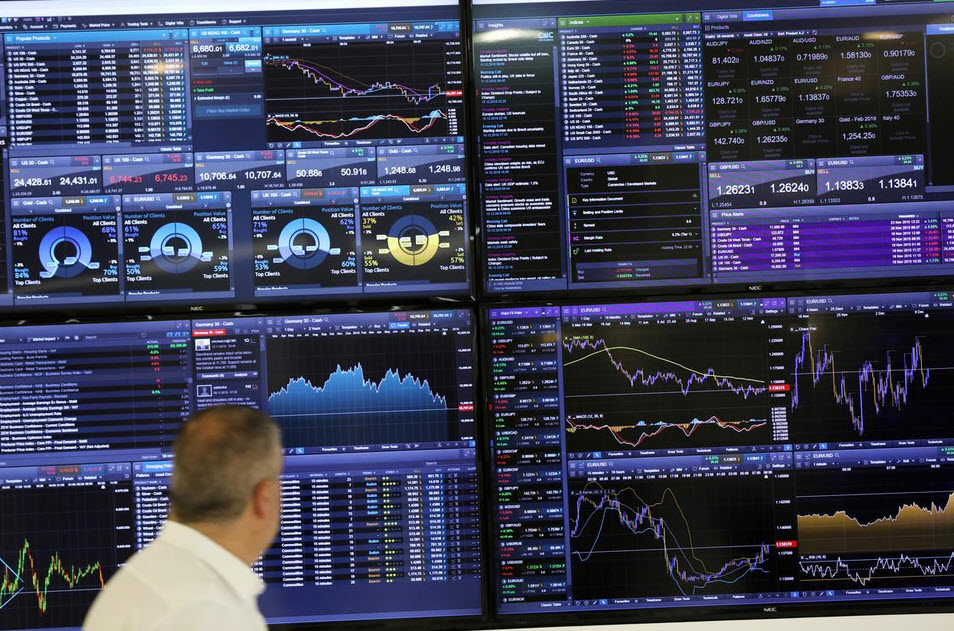 Mr Market says
There is only one Hartnett: "we are tactical bears…"short twos & spoos" 'til Halloween…SPX 3333 to force "policy panic" (Nov 16th G20), then rally; "Big Low" not 'til Q1 when recession/credit shocks = "peak Fed", "peak yields", "peak US$"; trade of '23 short $, long EM, small cap, cyclicals." 
The buy level
Hartnett has caught every move perfectly. His reasoning regarding the oversold entry level is basically buying some 20% below the 200 day moving average: currently at 3374. This has worked over the past century (except 1931/37/74 and 2008). He adds: "...monster undershoot requires monster credit event & recession".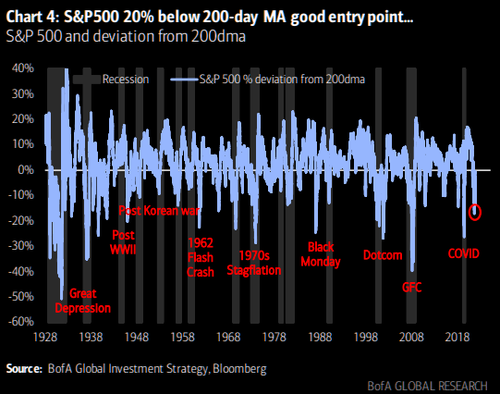 Source: BofA
Zooming out 1
Whenever you feel like going for the big long, make sure to zoom out and look at the longer term LQD vs SPX chart. Sure, there are big differences between these two, but don't neglect the LQD...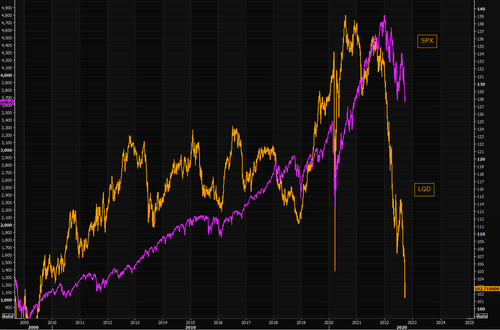 Source: Refinitiv
More than 1/3 of tightening is from FX
Aggregate financial conditions have tightened more than 400bps YTD, with 130bps coming from FX side.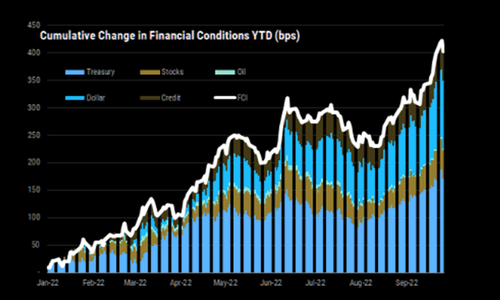 Source: Morgan Stanley
Europe's stress in a pic
UK CDS at highest in forever. German CDS also rising sharply, but at a slightly more normal pace...
Source: Refinitiv
Fear ain't cheap
SPX 1 month implied volatility is trading with a wide margin vs 1 month realized volatility. Implied vols are relatively expensive, offering good set ups for overwriting strategies such as covered calls.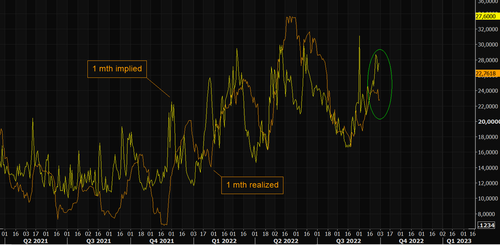 Source: Refinitiv
SPX - do you nibble?
Hartnett says you should nibble around 3600. Note the SPX is basically at the 200 weekly moving average. We moved briefly below it during the Covid crash, but it held perfectly in late 2018. Maybe it is time to nibble...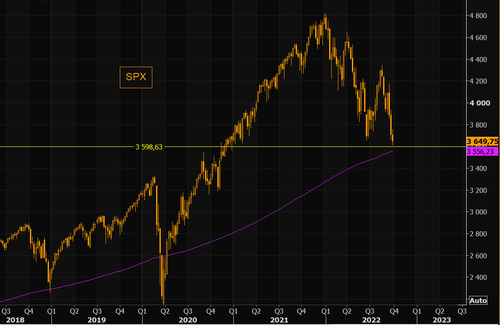 Source: Refinitiv
Expiring puts
Spotgamma writes on today's expiration: "...its really not that large, but it is meaningful because its purely put positions. Shown below is the delta notional tied to each OPEX, and you can see that we calculate roughly $120bn in put delta (teal bars) expiring across SPY/SPX/QQQ/NDX. This is 1/2 the size of the Sep Monthly OPEX, and 1/4 the size of Dec OPEX (mark that Dec expiration!)...This put expiration is enough to give equities a bump".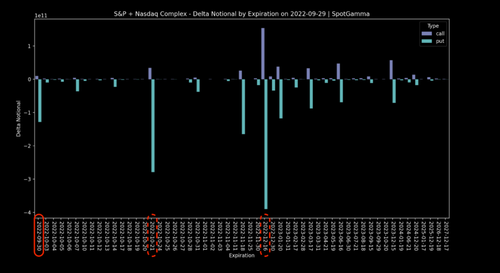 Source: Spotgamma
NASDAQ and the BIG 200 moving average
We are talking about the 200 weekly moving average. 11k ish is a huge level. Imagine the pain should this bounce from here?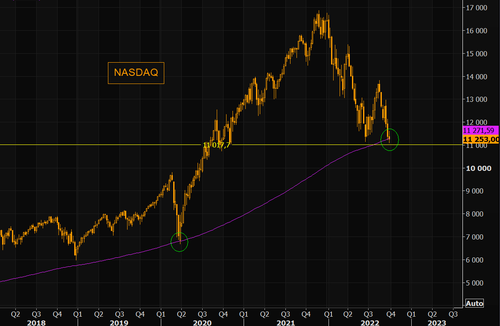 Source: Refinitiv
Shitty September is over...
Next time you trade it will be October...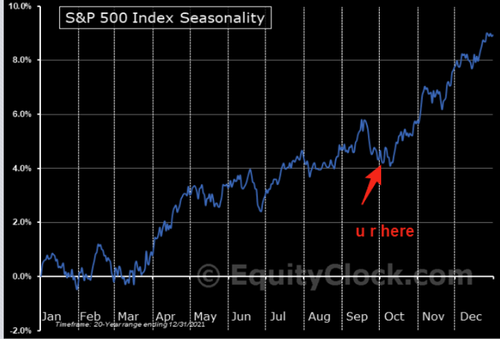 Source: Equity Clock
See TME's daily newsletter email above. For the 24/7 market intelligence feed and thematic trading emails, sign up for ZH premium here
Loading...