---
The great fear fade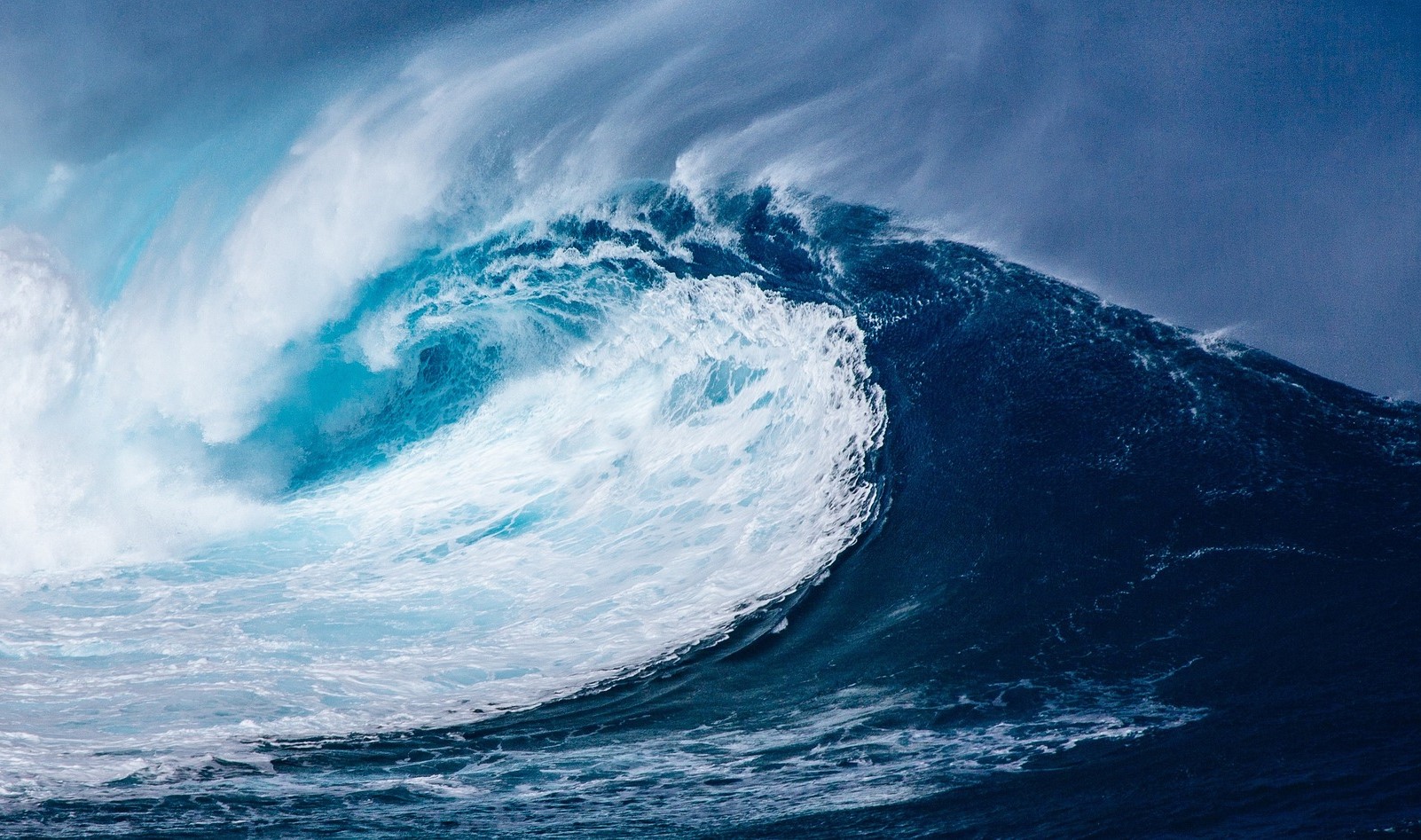 Last time VIX was here...
Expect to see a few of those calls soon, but they are wrong. Volatility is mean reverting, while the underlying assets can trend. Anyway, the VIX is puking further today and could be closing at the lowest levels since April 2022. Second chart shows the slightly shorter term view. The gap between VIX and SPX that started forming in mid December remains wide as people "suck fear" out of this market.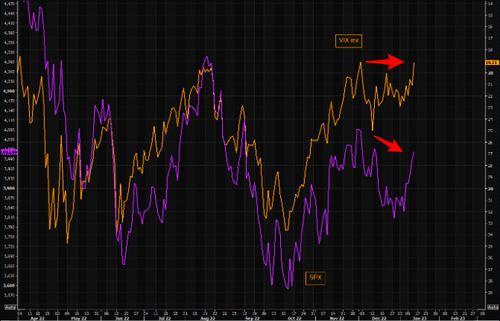 Source: Refinitiv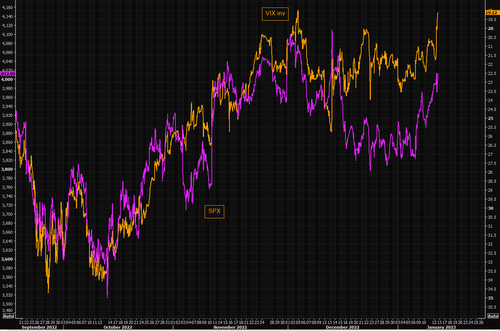 Source: Refinitiv
Tech fear fading
Once again, volatility is about pace, not direction. VXN resetting further post the CPI. VXN here does not mean NASDAQ must surge but it definitely shows you fear is fading. Given the move in volatility, we fear investors could start to fear why they puked all that tech (chart 2).
Source: Refinitiv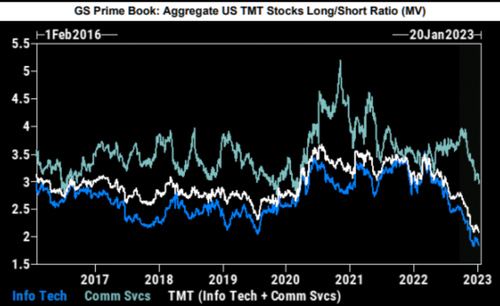 Source: GS
NASDAQ still very oversold versus S&P500
"The following chart shows the relative performance of the NASDAQ versus the S&P500 on a trailing 100-day basis back to the start of 2010. We have noted the 3-standard deviation bands to the upside (+13.9 points of relative outperformance) and downside (NAS underperforms by 11.3 points). The long run mean is 1.3 percentage points of NASDAQ outperformance versus the S&P over 100 trading days, and the standard deviation of that differential is 4.2 points"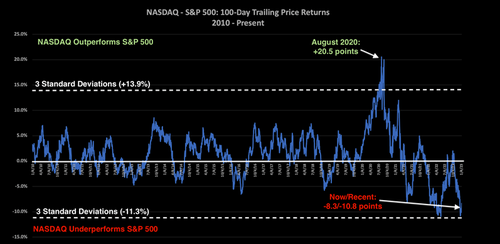 Source: Data Trek
No fear HYG
High yield extending the move higher, printing another recent high today. Note the short term gap vs SPX...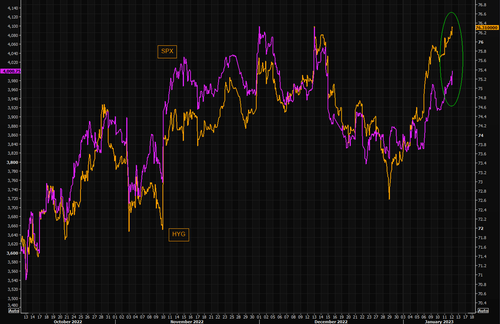 Source: Refinitiv
The chase for crap
Things continue to trade squeezy. Most shorted and MEME continue moving higher today again. Second chart shows both in percent since late December. Some painful short P/L in there...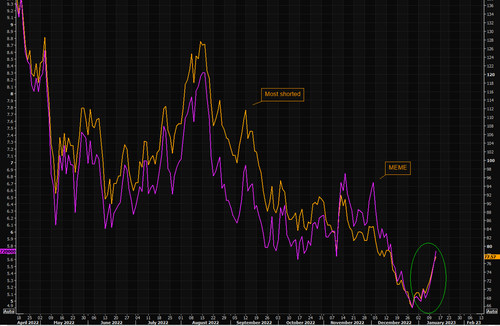 Source: Refinitiv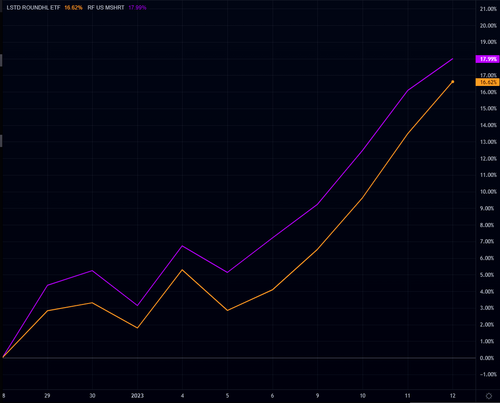 Source: Refinitiv
Good luck explaining why you are underperforming
As Nomura's McElligott writes: "...most investors simply don't have enough risk on".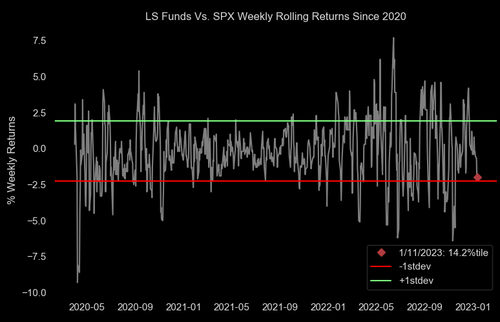 Source: Nomura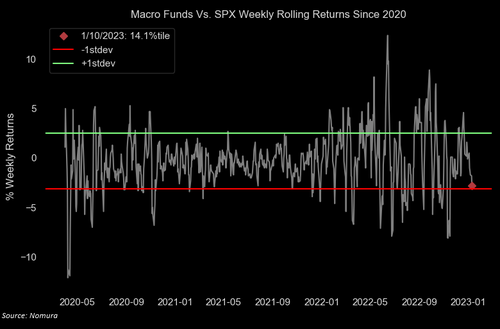 Source: Nomura
Who is hot & who is not when high inflation turns
Median monthly annualized industry returns vs. the market in periods of high and falling inflation (data since 1962).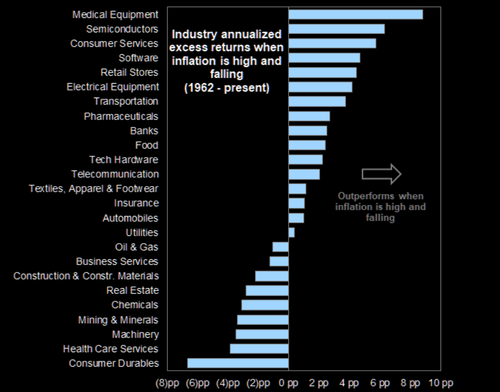 Source: Goldman
The spread trade cashmere / electrical vehicles...
LVMH is printing new all time highs and "Wolf of Cashmere" has now taken a lead in the "rich list" - distancing Musk in second place by more than 30%. Goldman sees further upside as a China opening play and raised price target by 100 euros...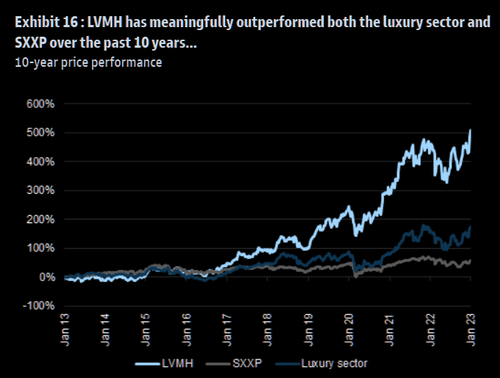 Source: Goldman
Bitcoin's comeback, but...
Bitcoin is trading above the 100 day moving average as of writing. We have not seen that since the early November crash. On Monday we outlined our short term BTC squeeze logic and we wrote: "One way to play a possible break out move in BTC is via shorter dated call spreads." This has worked well, but don't forget to roll into higher strikes in order to max out the "greeks". 18500 is a first bigger resistance. Booking some profits and rolling into higher strikes is a strategy we like. Note the 200 day still way higher and the negative trend coming in slightly higher.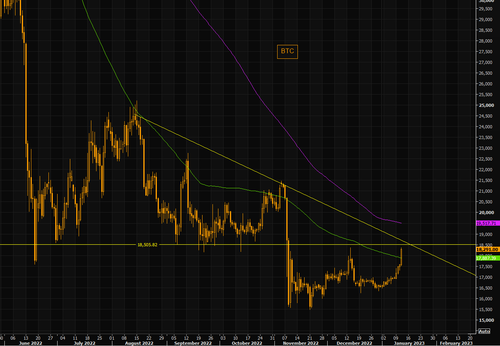 Source: Refinitiv
Got crypto?
Long crypto is unique these days. That is part of the reason we continue to feel comfortable with our latest squeeze BTC logic (here). Charts show JPM's position proxy based on open interest in CME Bitcoin and Ethereum futures contracts.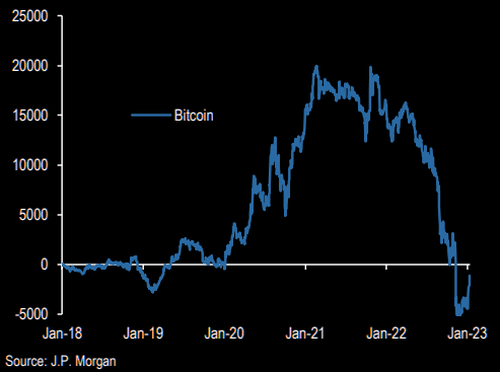 Source: JPM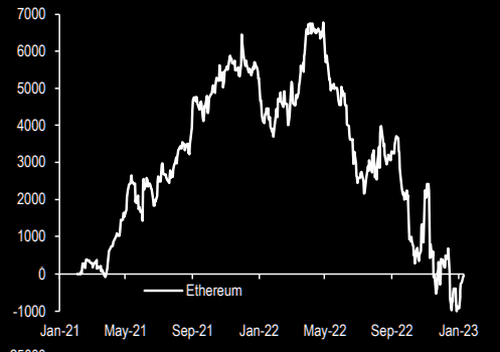 Source: JPM
See TME's daily newsletter email above. For the 24/7 market intelligence feed and thematic trading emails, sign up for ZH premium here.
Follow us on twitter: @themarketear
Loading...