---
Halloween Hallelujah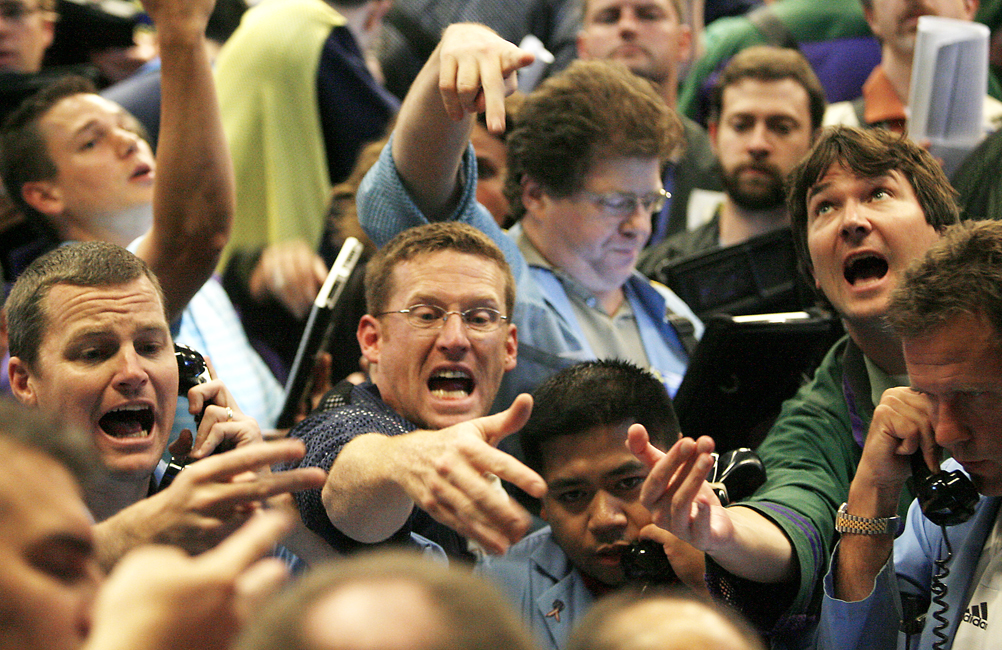 Still bullish
In our thematic email of today named "Are we there yet? No" we outlined 9 reasons why we probably will continue to squeeze higher. Become a PREMIUM subscriber to get access to our thematic emails. This daily free email looks at some other (less important) incremental bullish things.
What if FCI continues to tick down a little...?
Potential scenario for year end melt-up: FCI ticks down to 100 as an early Christmas present to bulls creating the mother of all FOMO rallies for SPX to test 4200.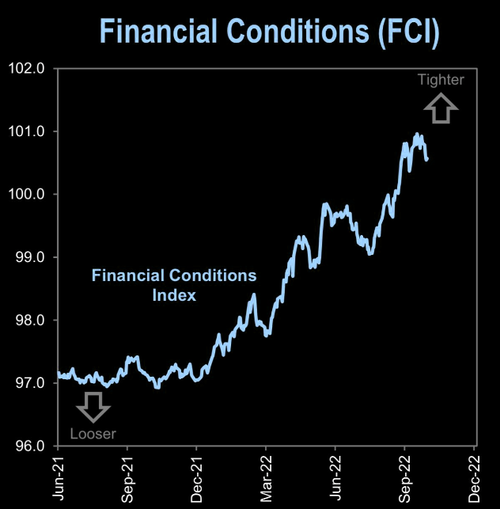 Source: Goldman
Inflation - watch out below
If inflation is a monetary "thing" then we should watch out below, or?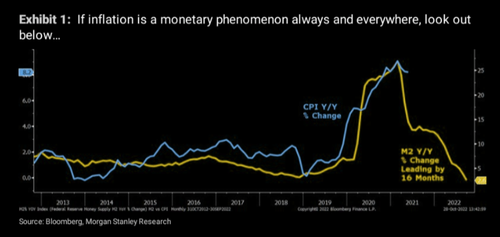 Source: MS
Easing price pressure
The GSAI (Goldman Sachs Analyst Index) points to easing price pressures in October. The materials prices, output prices, and wages components all declined, and the average of the prices and wages components of the GSAI is now at its lowest level since November 2020.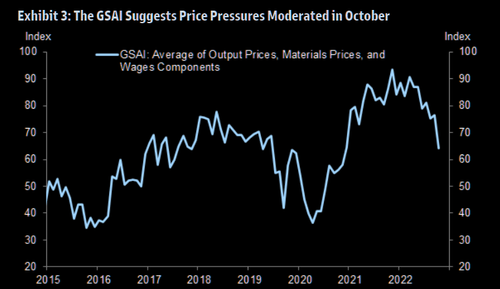 Source: Goldman
Banks bull
"Big Bank" October returns...
BAC: +20%
JPM: +22%
C: +11%
MS: +5%
WFC: +15%
GS: +17%
Needless to say, expectations/sentiment going into earnings must have been very depressed (said with benefit of hindsight)
Terminal rates
Market-based fed funds terminal rate expectations decreased by 11bp over the past week.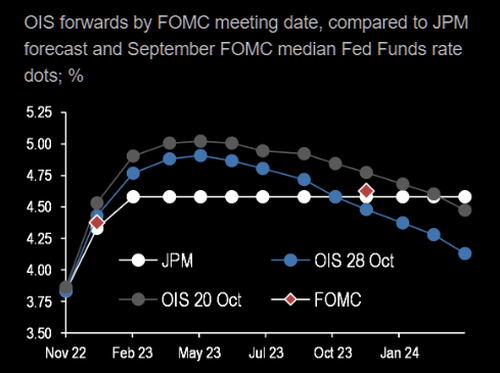 Source: JPM
"Thousands will freeze to death in Europe this winter...."
European nat gas prices extend recent trend. Chart shows European natural gas: 1D, 1M, 1Y fwd.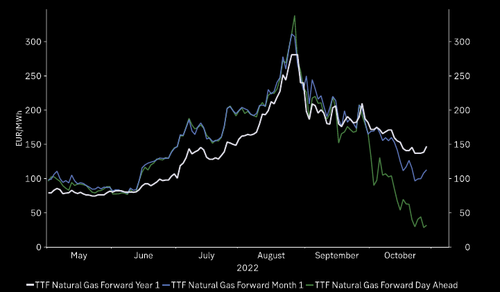 Source: Macrobond
Consensus monkey crushing it
Overweight positions among mutual funds (US data) are crushing it right now.....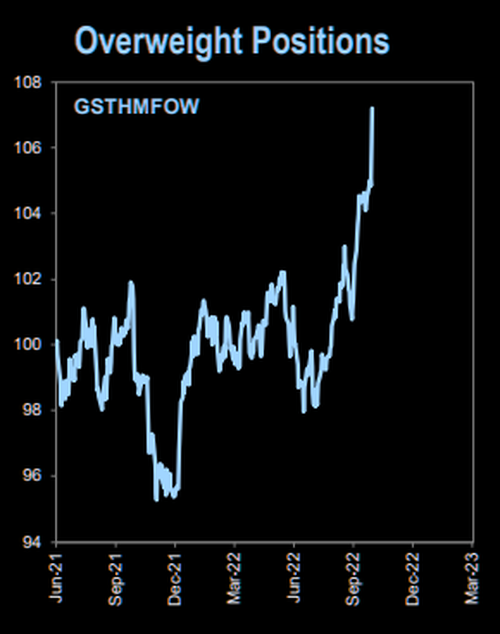 Source: Goldman
Killing the generals in a pic
Market able to move higher despite the mega cap puke. This is truly impressive...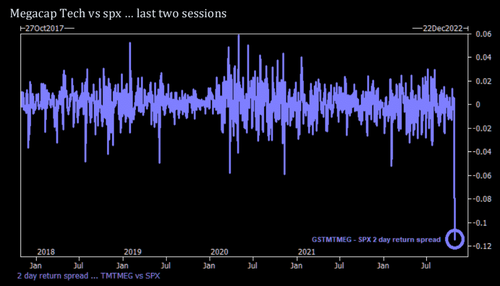 Source: GS
See TME's daily newsletter email above. For the 24/7 market intelligence feed and thematic trading emails, sign up for ZH premium here.
Loading...