This page has been archived and commenting is disabled.
ASIA Flash Crashes - Berserk Algo Caught Red Handed
Submitted by Tyler Durden on 07/14/2011 11:28 -0400
Just in case there is still any doubt why banks are now laying off entire trading desks, and why retail will never again come back to the stock market, here is today's flash crash: ASIA (not the continent, the Nasdaq stock), hot on the heel's of yesterday's and the one from the day before, and so on. The market is as broken as it ever was, and the porn addicts continue to do nothing about it. Oh, and for those claim this was an accidental fat finger, the total amount of shares that traded during the flashy crashy period: 219,488.
AsiaInfo-Linkage (Nasdaq: ASIA )
In this chart we plot trade and quote prices/sizes. Note that during the
decline a massive quote-size algo was running on NSDQ. Quote sizes were so
large they flatten everything else in the size chart: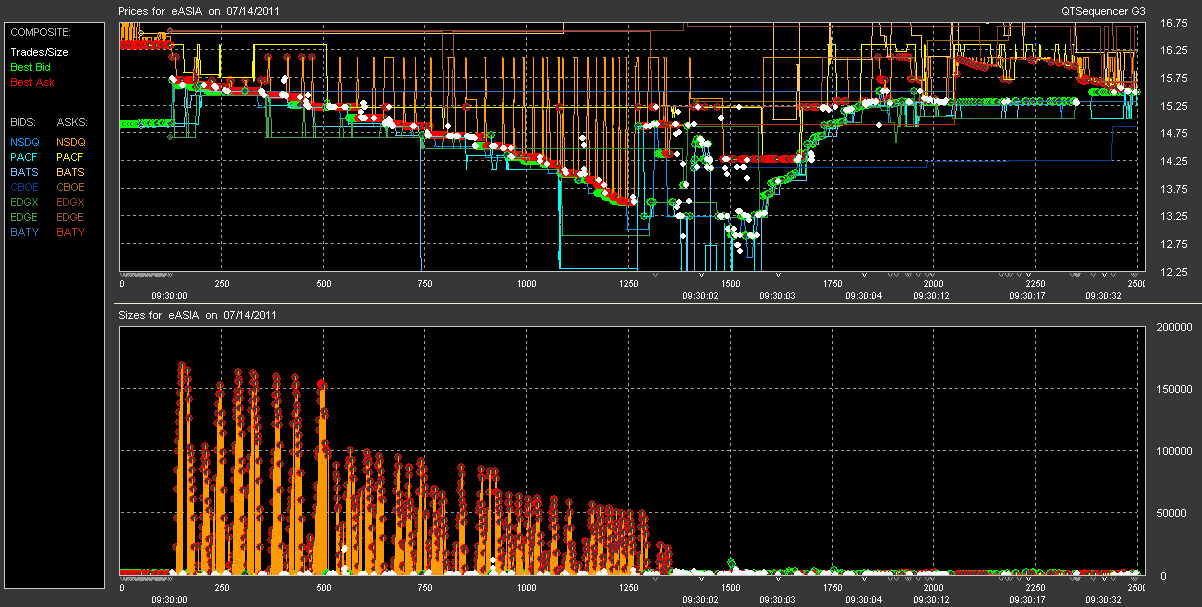 In this chart we plot trade and quote prices/sizes. The scale has been forced
smaller in the size chart so that the actual trade sizes can be accurately
seen: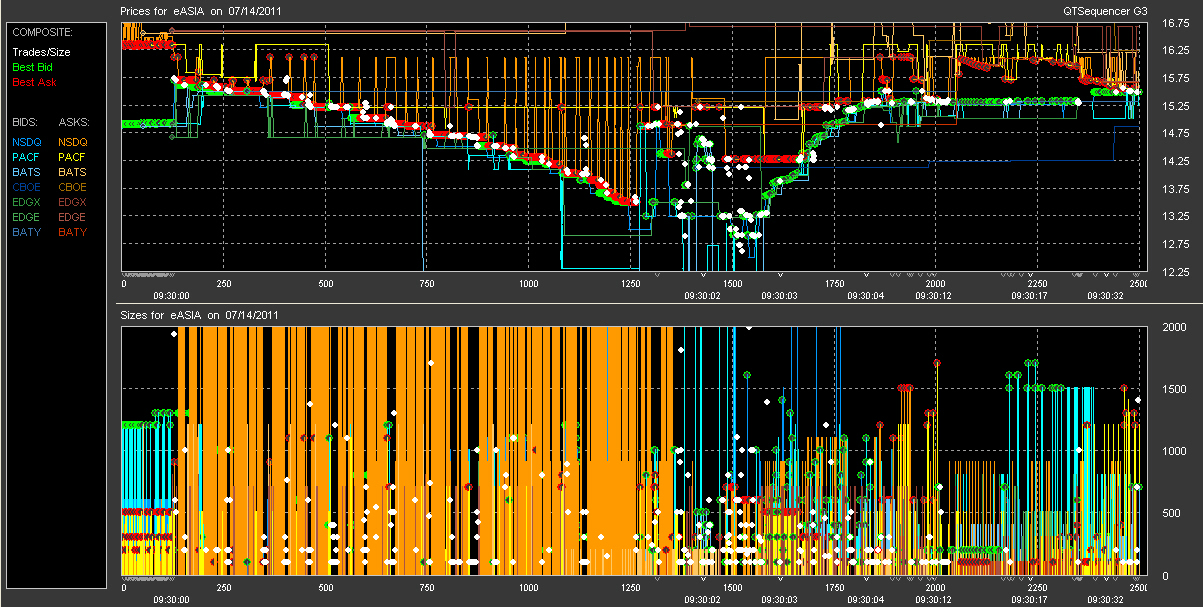 Price Only: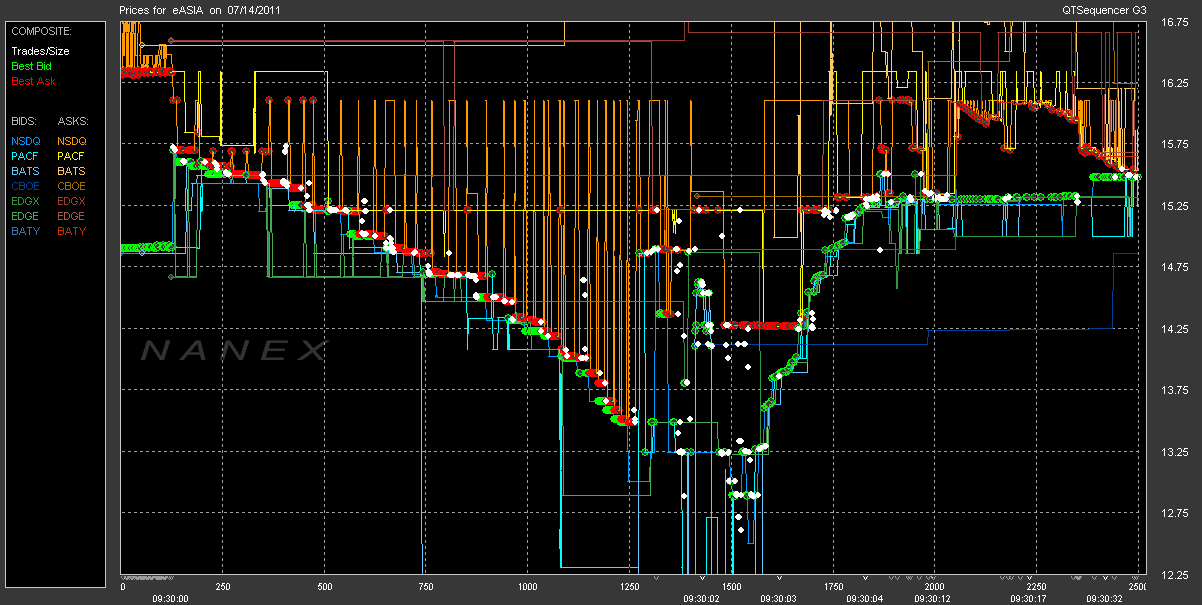 Zomming into the sequence we can see the size algo more clearly: