You're now on the archive server. Commenting has been disabled.
Reuters and The Associated Press Drop Bombs On the Banks: "Robo-signing is not even close to over"
Submitted by 4closureFraud on 07/19/2011 12:17 -0400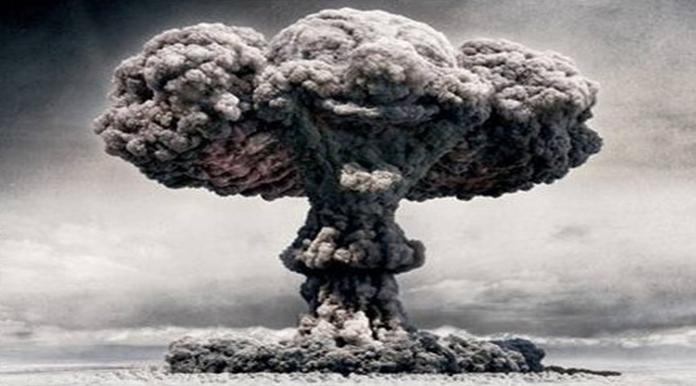 Two reports are out today from the Associated Press and Reuters that
are both the best in-depth main stream stories to date on the
fraudclosuregate scandal.
This time it's not coming from some crazy blogger, it is coming from
some of the most "trusted" news sources in the world. Below are some
excerpts but I urge you to read both the articles in their entirety at the links
below.
First from the AP...
AP Exclusive: Mortgage 'robo-signing' goes on
By MICHELLE CONLIN and PALLAVI GOGOI
AP Business Writers
Mortgage industry employees are still signing documents they haven't read and using fake signatures more than eight months after big banks and mortgage companies promised to stop the illegal practices that led to a nationwide halt of home foreclosures.
County officials in at least three states say they have received thousands of mortgage documents with questionable signatures since last fall, suggesting that the practices, known collectively as "robo-signing," remain widespread in the industry.
The documents have come from several companies that process mortgage paperwork, and have been filed on behalf of several major banks. One name, "Linda Green," was signed almost two dozen different ways.
...
Critics say the new findings point to a systemic problem with the paperwork involved in home mortgages and titles. And they say it shows that banks and mortgage processors haven't acted aggressively enough to put an end to widespread document fraud in the mortgage industry.
...
Suspect signatures on the paperwork include 290 signed by Bryan Bly and 155 by Crystal Moore. In the mortgage investigations last fall, both admitted signing their names to mortgage documents without having read them.
...
Most of the tainted mortgage documents in question last fall were related to homes in foreclosure. But much of the suspect paperwork that has been filed since then is for refinancing or for new purchases by people who are in good standing in the eyes of the bank. In addition, foreclosures are down 30 percent this year from last. Home sales have also fallen. So the new suspect documents come at a time when much less paperwork is streaming through the nation's mortgage machinery.
...
The signature of a qualified bank or mortgage official on these legal documents is supposed to guarantee that this information is accurate. The paper trail ensures a legal chain of title on a property and has been the backbone of U.S. property ownership for more than 300 years.
...
It is a federal crime to sign someone else's name to a legal document. It is also illegal to sign your name to an affidavit if you have not verified the information you're swearing to. Both are punishable by prison.
...
In the Massachusetts case, The Associated Press tried to reach Linda Green, whose name was purportedly signed 1,300 times since October.
...
Be sure to check out the rest of this one here...
From Reuters...
SPECIAL REPORT: Banks still robo-signing, filing doubtful foreclosure documents
Link to multimedia PDF: link.reuters.com/kyb72s
* U.S. banks continue banned practices despite pact with feds
* Banks that settled continue filing questionable paperwork: Reuters
* Reuters identifies 6 robo-signers still pumping out documents
By Scot J. Paltrow
NEW YORK/IMMOKALEE, Florida, July 18 (Reuters) - America's leading mortgage lenders vowed in March to end the dubious foreclosure practices that caused a bruising scandal last year.
But a Reuters investigation finds that many are still taking the same shortcuts they promised to shun, from sketchy paperwork to the use of "robo-signers."
...
Reuters has found that some of the biggest U.S. banks and other "loan servicers" continue to file questionable foreclosure documents with courts and county clerks. They are using tactics that late last year triggered an outcry, multiple investigations and temporary moratoriums on foreclosures.
In recent months, servicers have filed thousands of documents that appear to have been fabricated or improperly altered, or have sworn to false facts.
...
Some loan servicers "continue to cut corners," said David Stevens, president of the Mortgage Bankers Association. Nearly all borrowers facing foreclosure are delinquent, he said, but "the real question is whether the servicer complied with all legal requirements." The loss of a home is "the most critical time in a family's life," and if foreclosure paperwork is faulty homeowners should contest it. "Families should be using every opportunity they can to protect their rights."
...
Reuters reviewed records of individual county clerk offices in five states -- Florida, Massachusetts, New York, and North and South Carolina -- with searchable online databases. Reuters also examined hundreds of documents from court case files, some obtained online and others provided by attorneys.
The searches found more than 1,000 mortgage assignments that for multiple reasons appear questionable: promissory notes missing required endorsements or bearing faulty ones; and "complaints" (the legal documents that launch foreclosure suits) that appear to contain multiple incorrect facts.
...
Be sure to check out the rest of this one here…
»
Similar Articles You Might Enjoy: