This page has been archived and commenting is disabled.
Broken Market Chronicles Part X+1: This Morning's Multi-Symbolic Flash Crash
Submitted by Tyler Durden on 12/13/2012 12:12 -0400
'Twas the seconds before the open, and all through the market, not a trader was stirring... well apart from Johnny 5 and his algo friends. From our friends at Nanex, in case you missed it, there were numerous algo-inspired flash-crashes this morning right before the open... HPQ (traded down to $3 from $14 in about 100ms), S (from $5.50 to $2.75 in 150ms), GS (from $117 to $94 in 45ms) and C (from $36.00 to $20.00 in 90ms) are among the NOT fat-finger moves we saw as the charts below show. Now move along and BTFD! Bernanke has told you so...
Via Nanex:
HPQ - All quotes and trades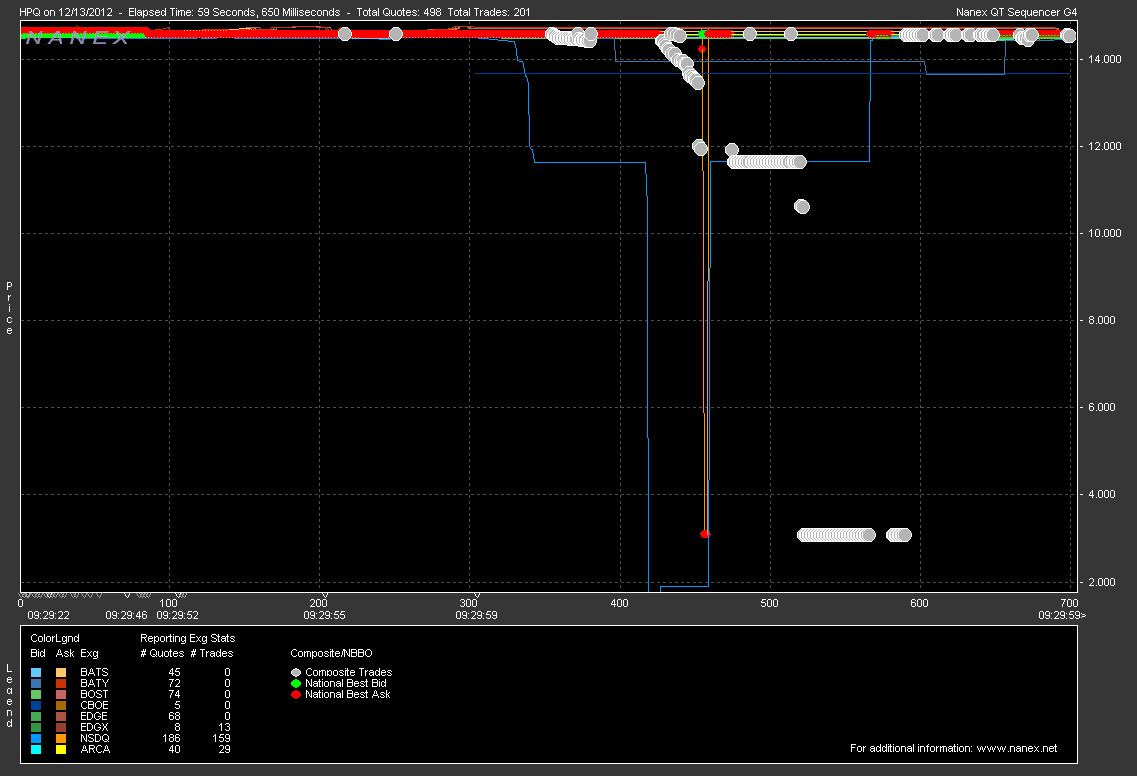 HPQ - Only NASDAQ quotes and trades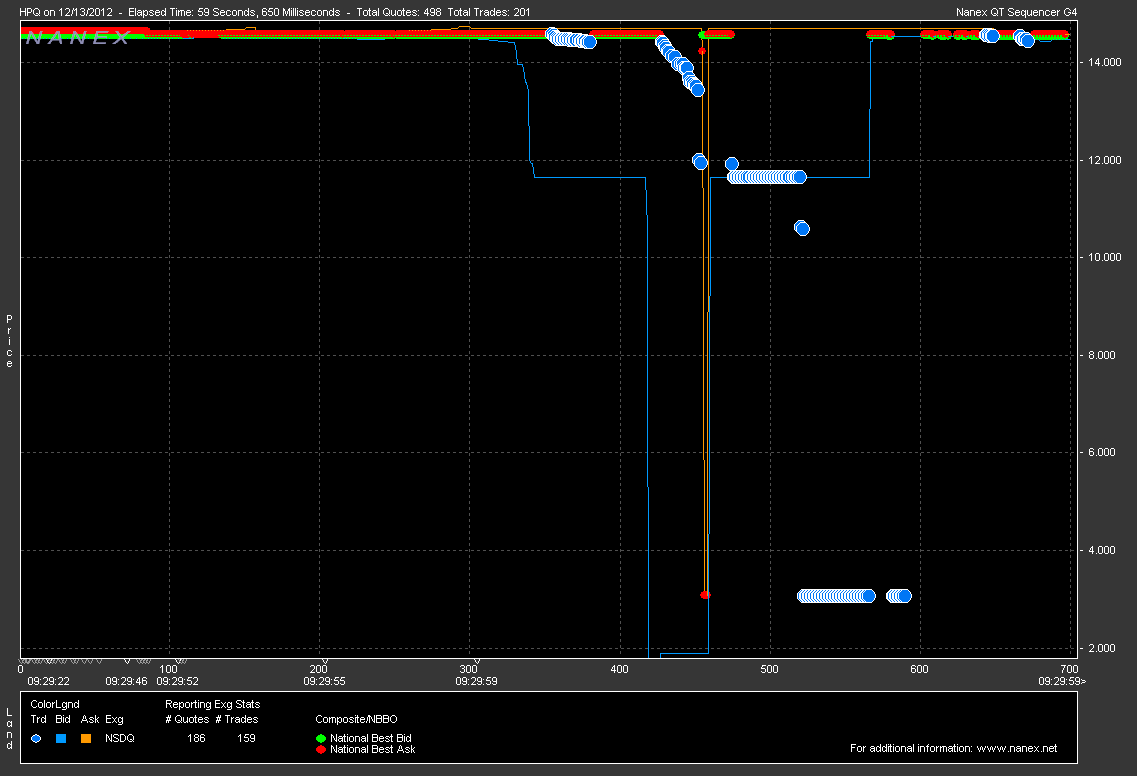 S - All quotes and trades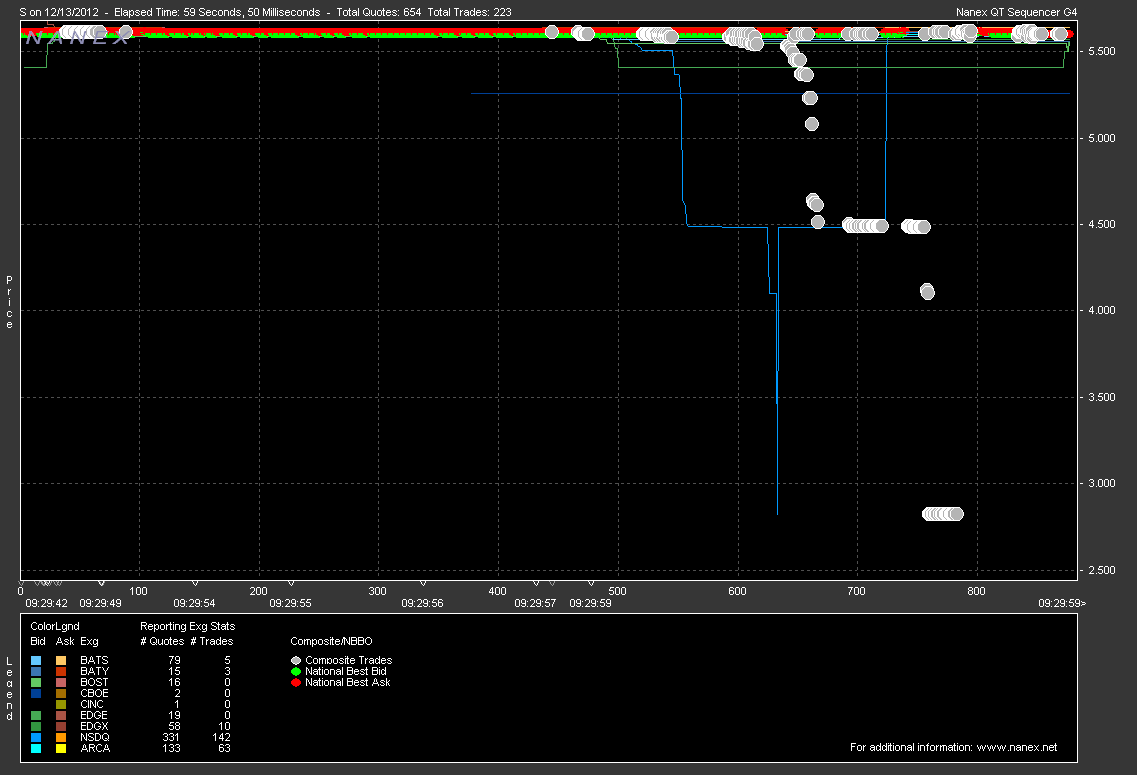 S - Only NASDAQ quotes and trades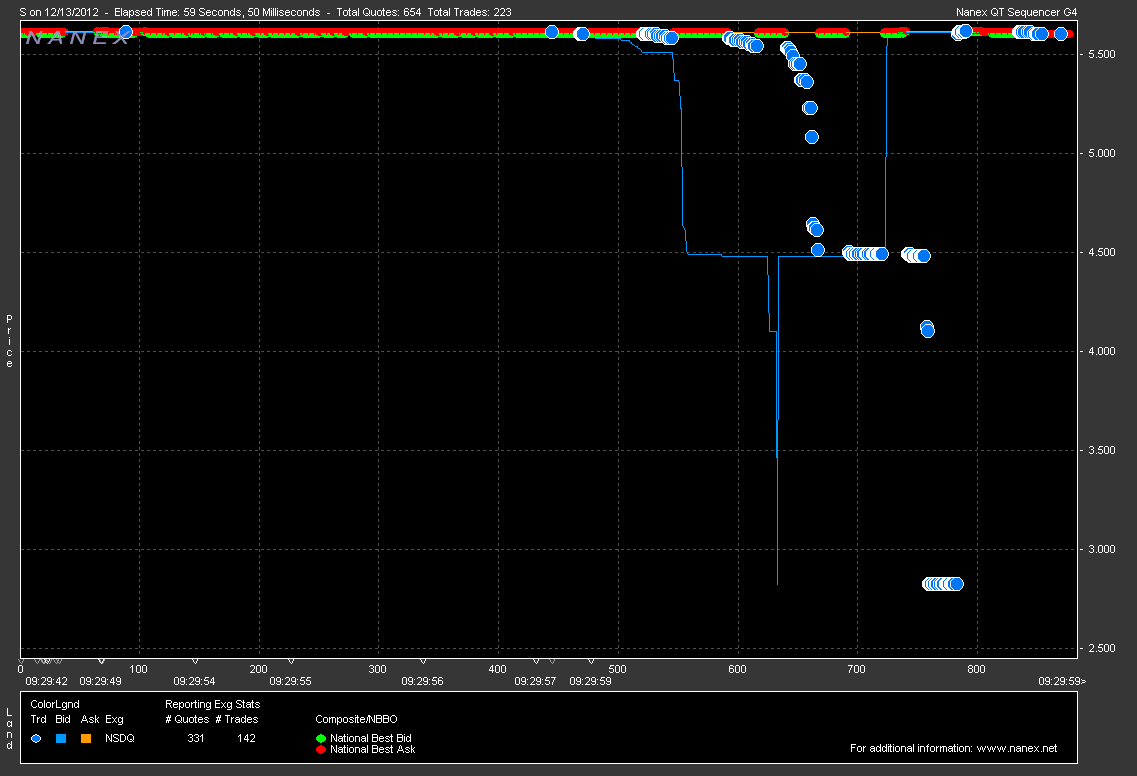 C - All quotes and trades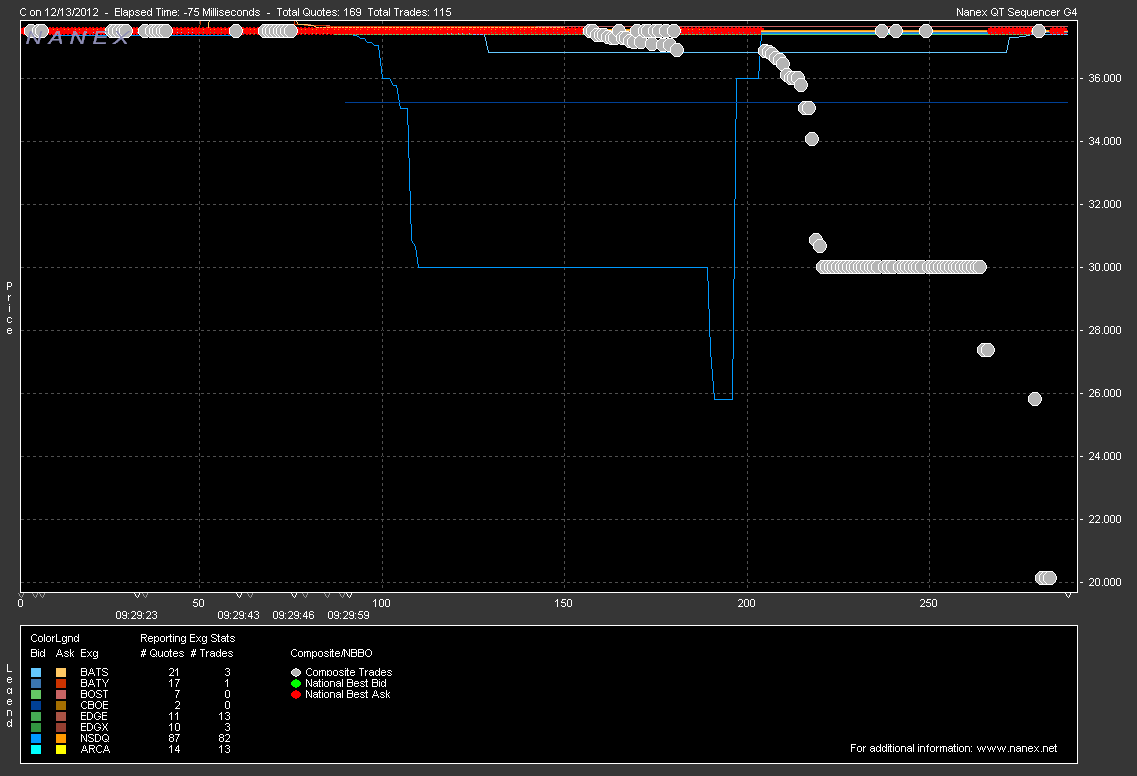 C - Only NASDAQ quotes and trades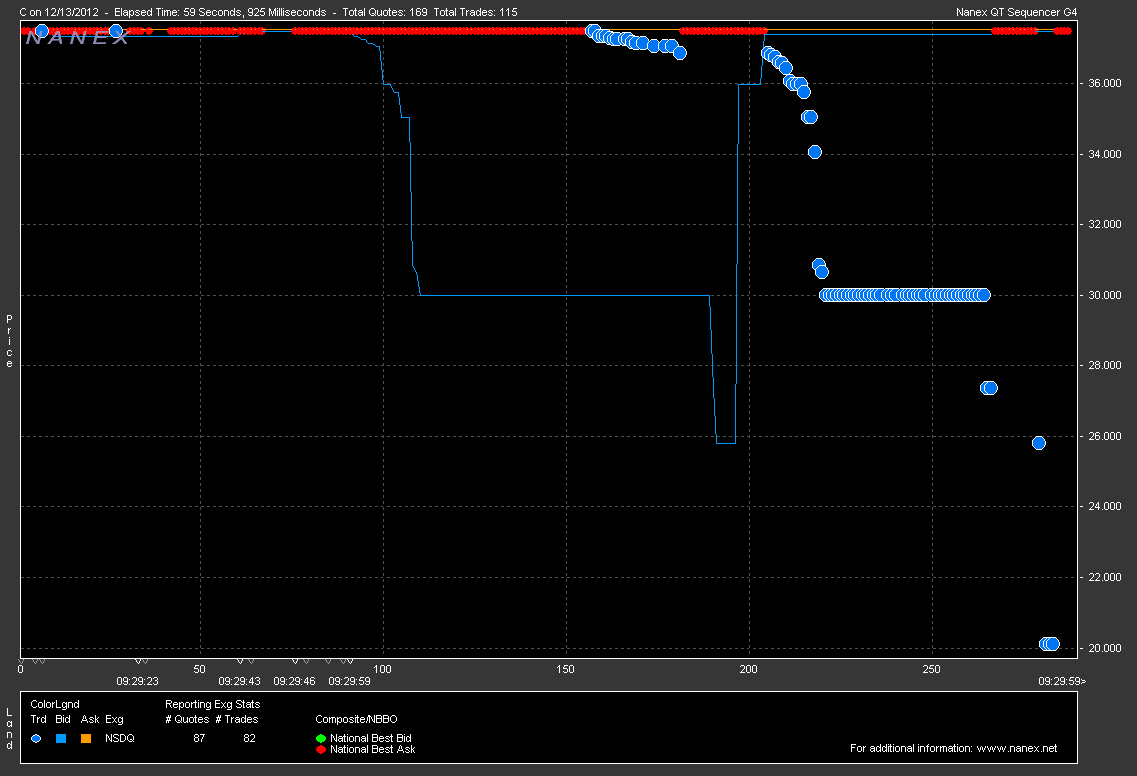 WU - All quotes and trades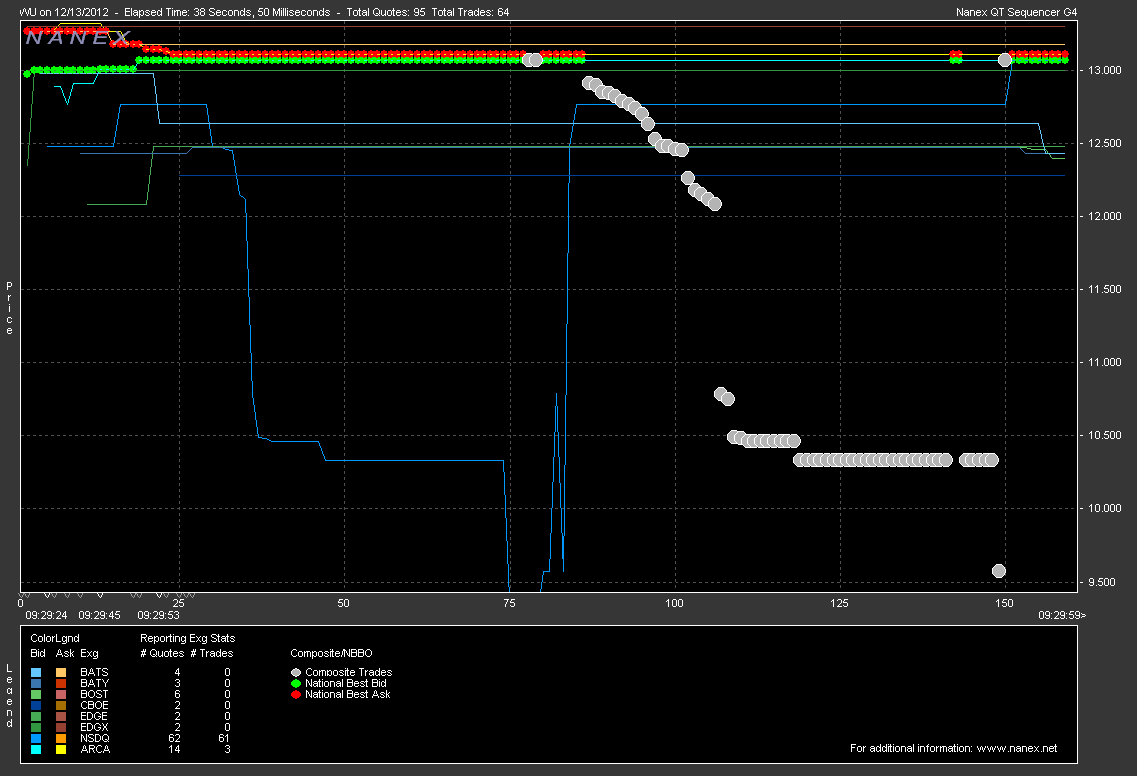 WU - Only NASDAQ quotes and trades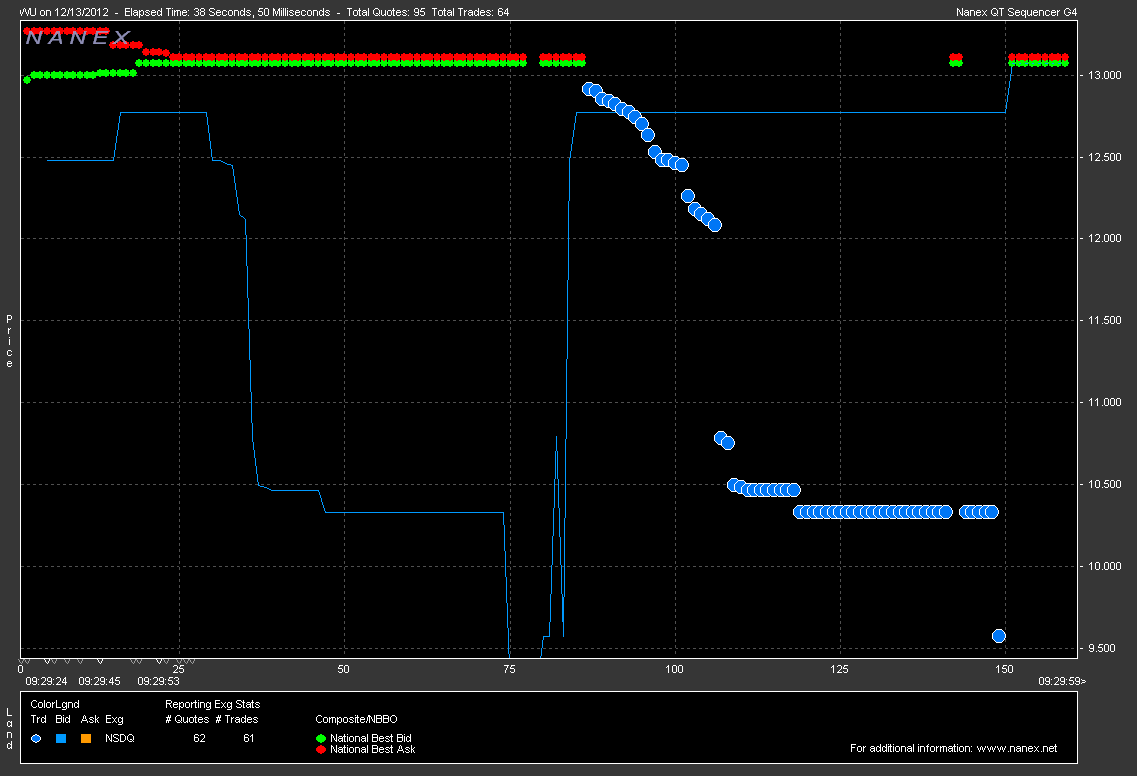 KR - All quotes and trades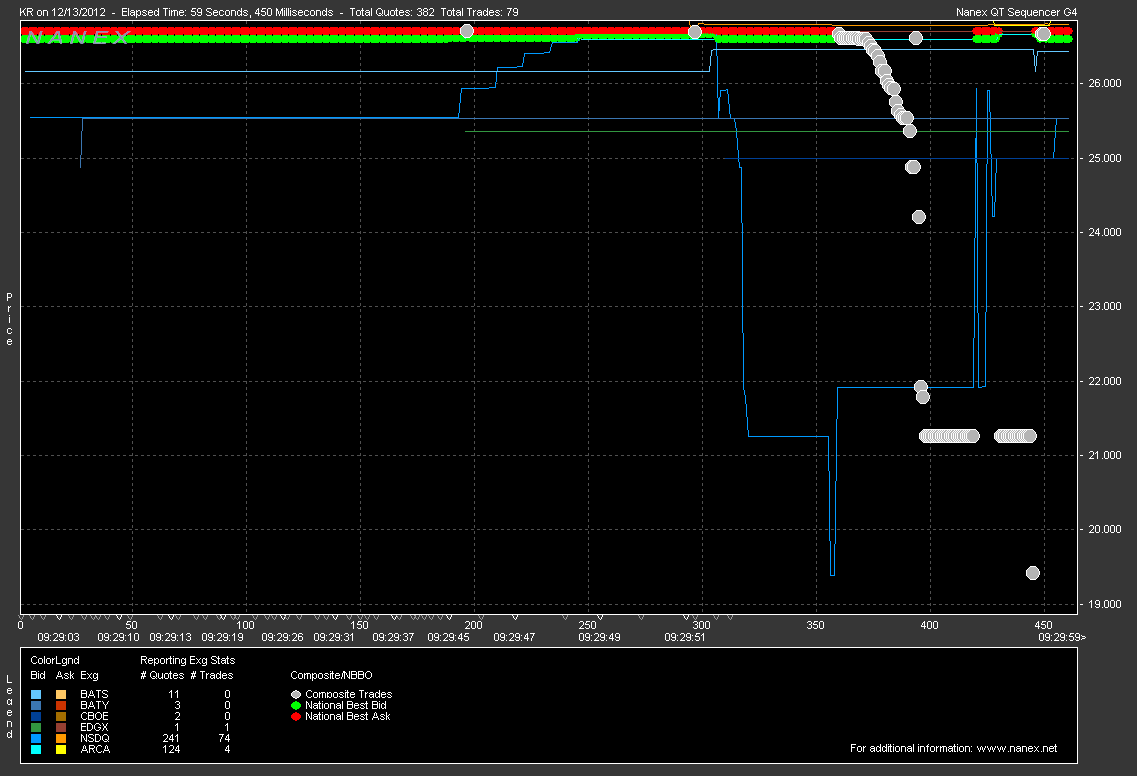 KR - Only NASDAQ quotes and trades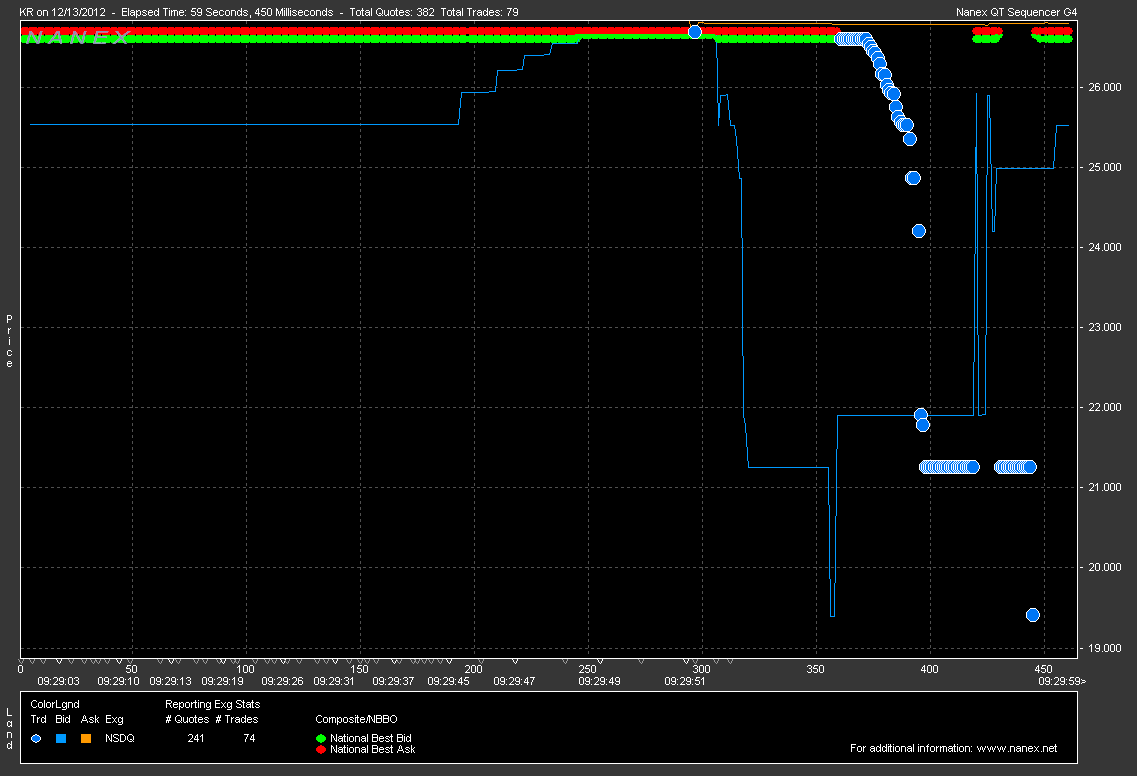 WFC - All quotes and trades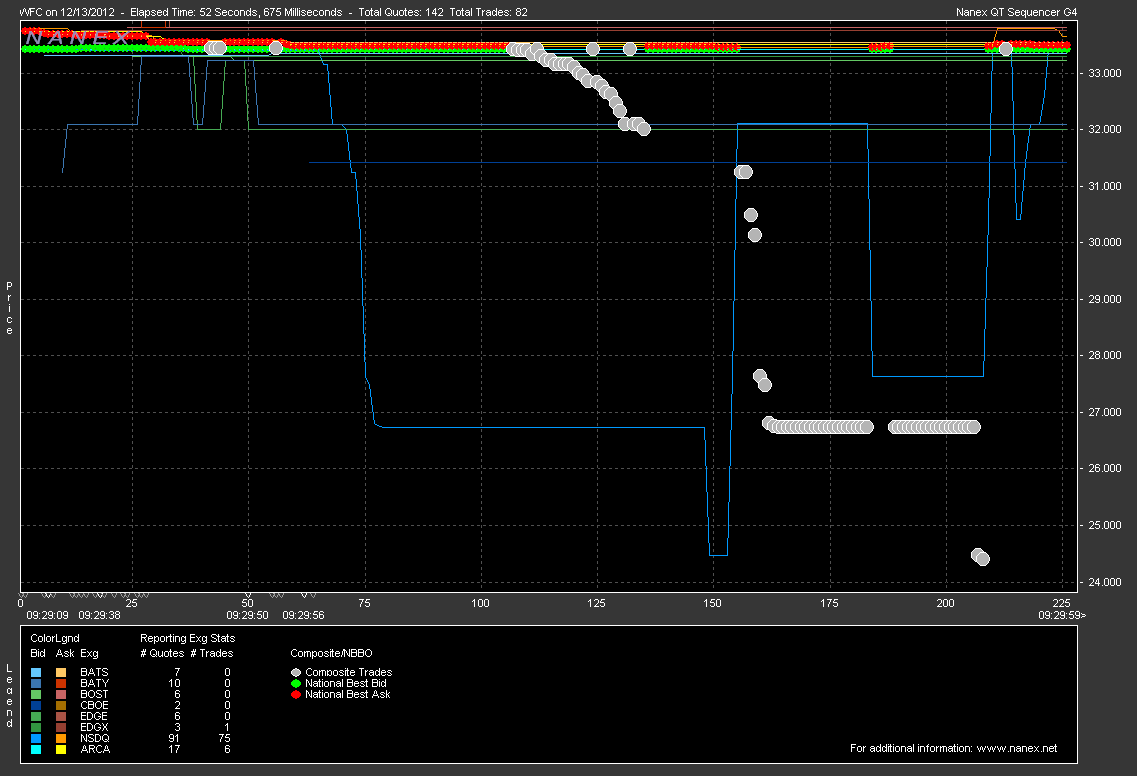 WFC - Only NASDAQ quotes and trades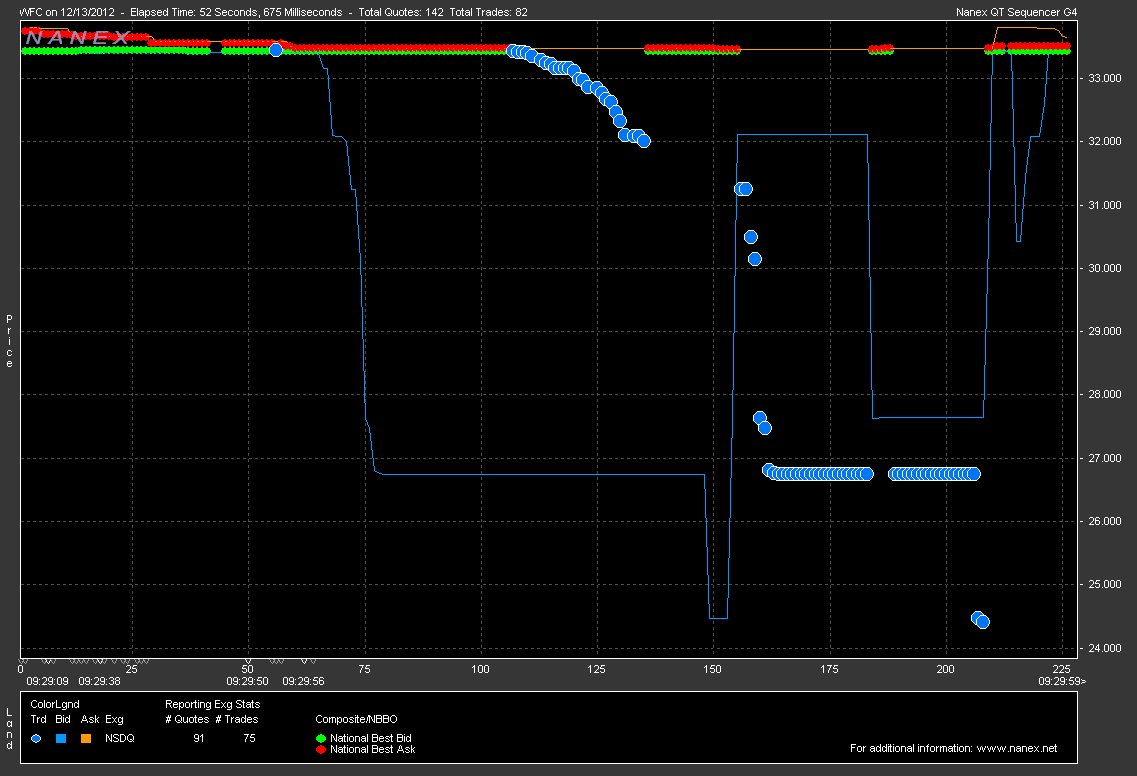 GS - All quotes and trades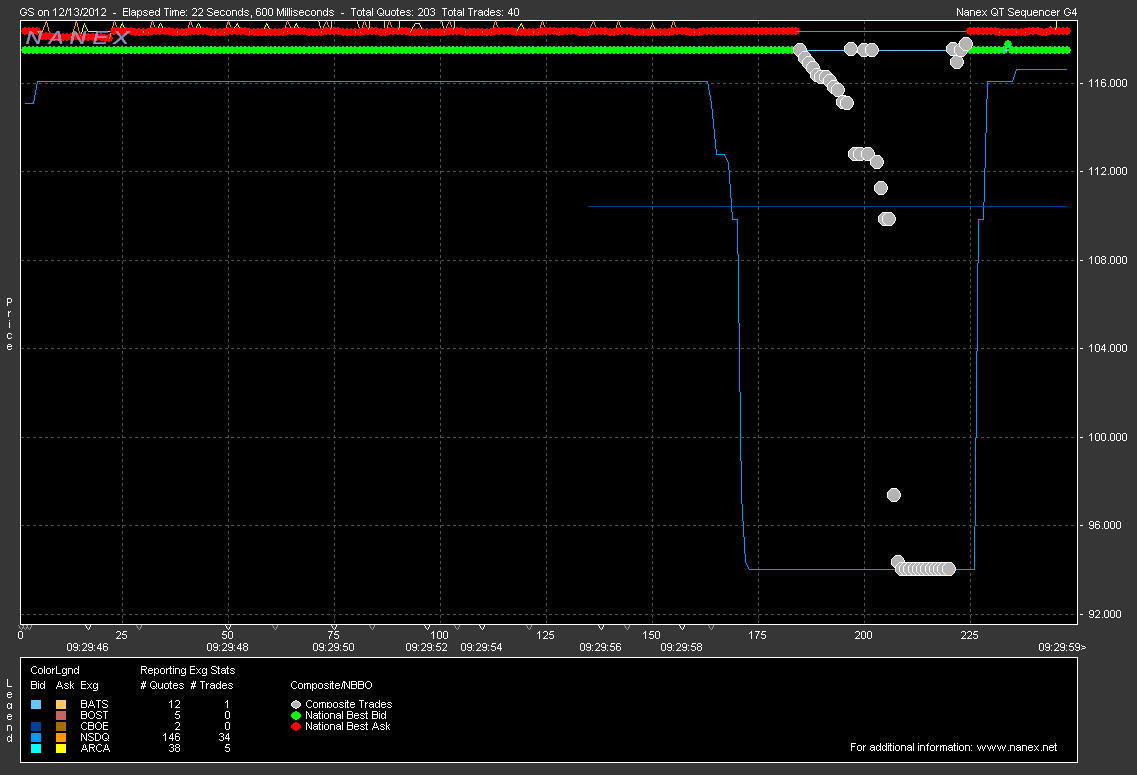 GS - Only NASDAQ quotes and trades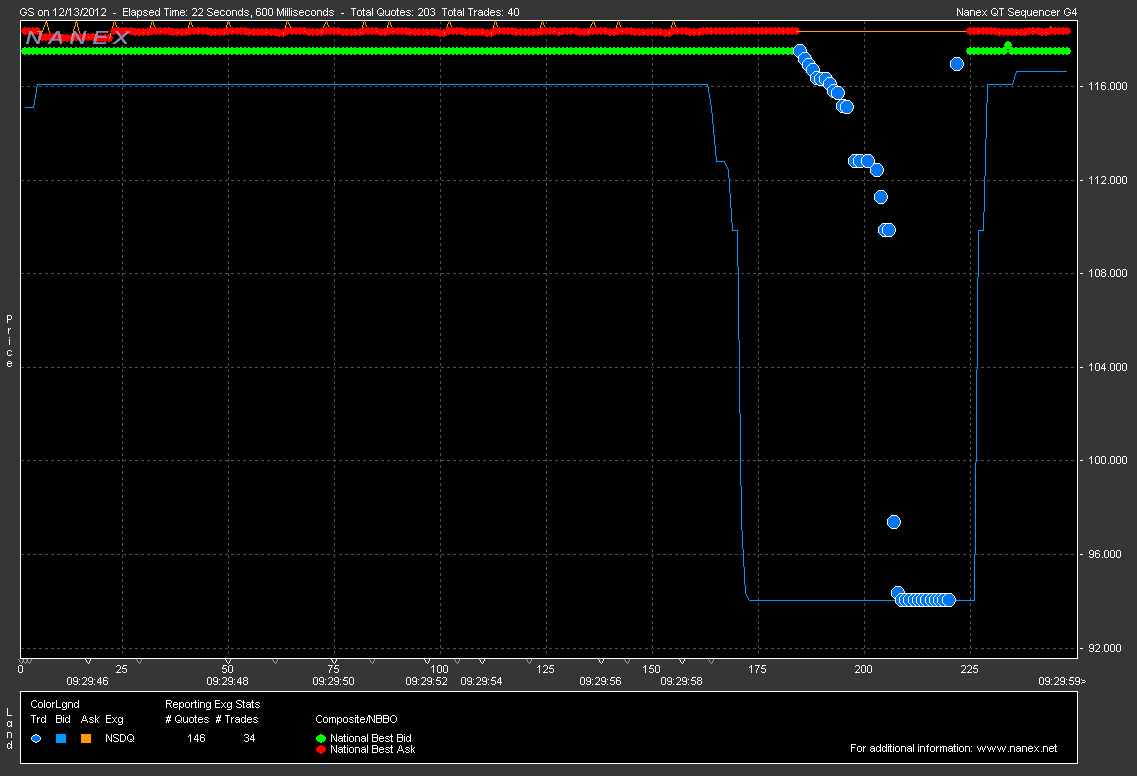 T - All quotes and trades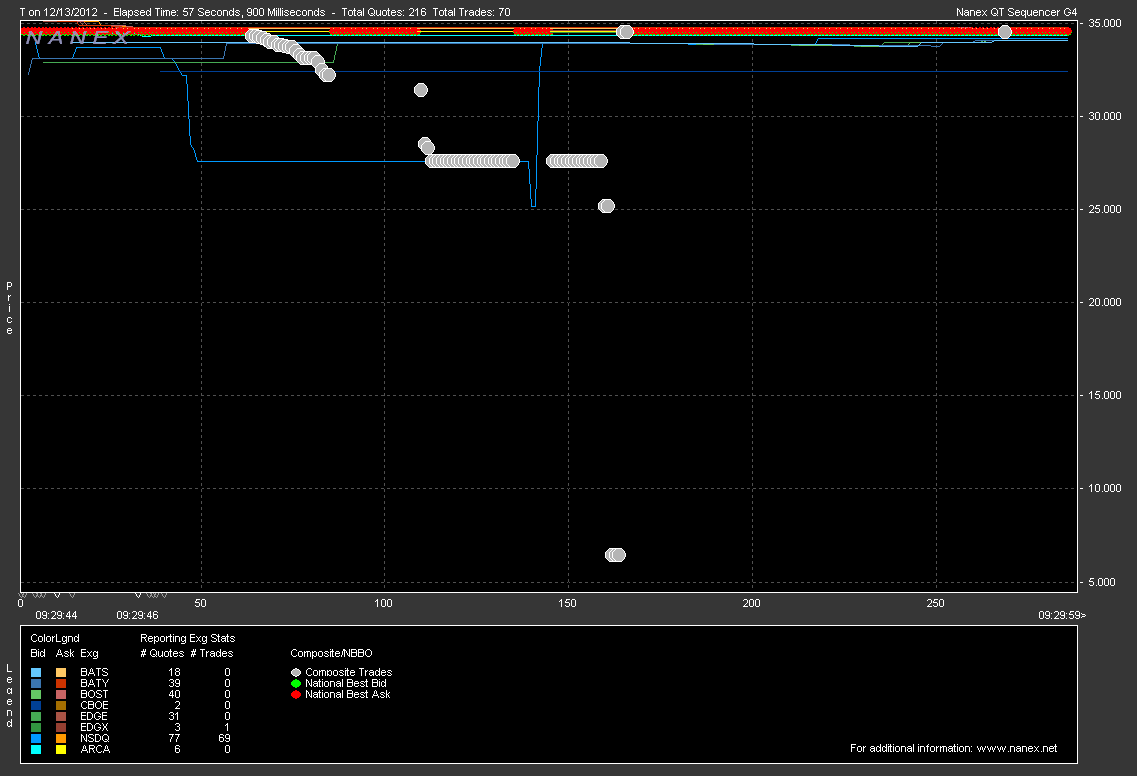 T - Only NASDAQ quotes and trades