Meanwhile, The President Is Busy...
Submitted by Tyler Durden on 10/14/2013 15:09 -0400
The US is two days away from no longer being able to issue new debt, but at least Obama is busy... Making sandwiches.
Meeting The Volunteers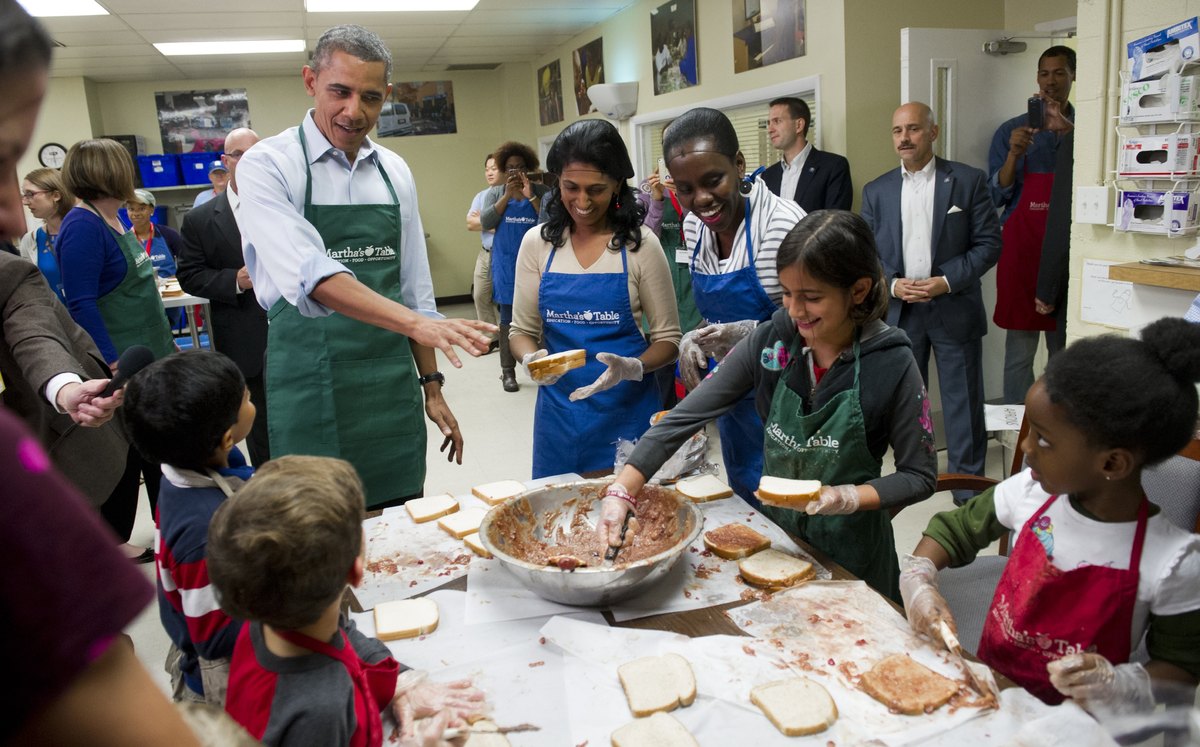 More Volunteers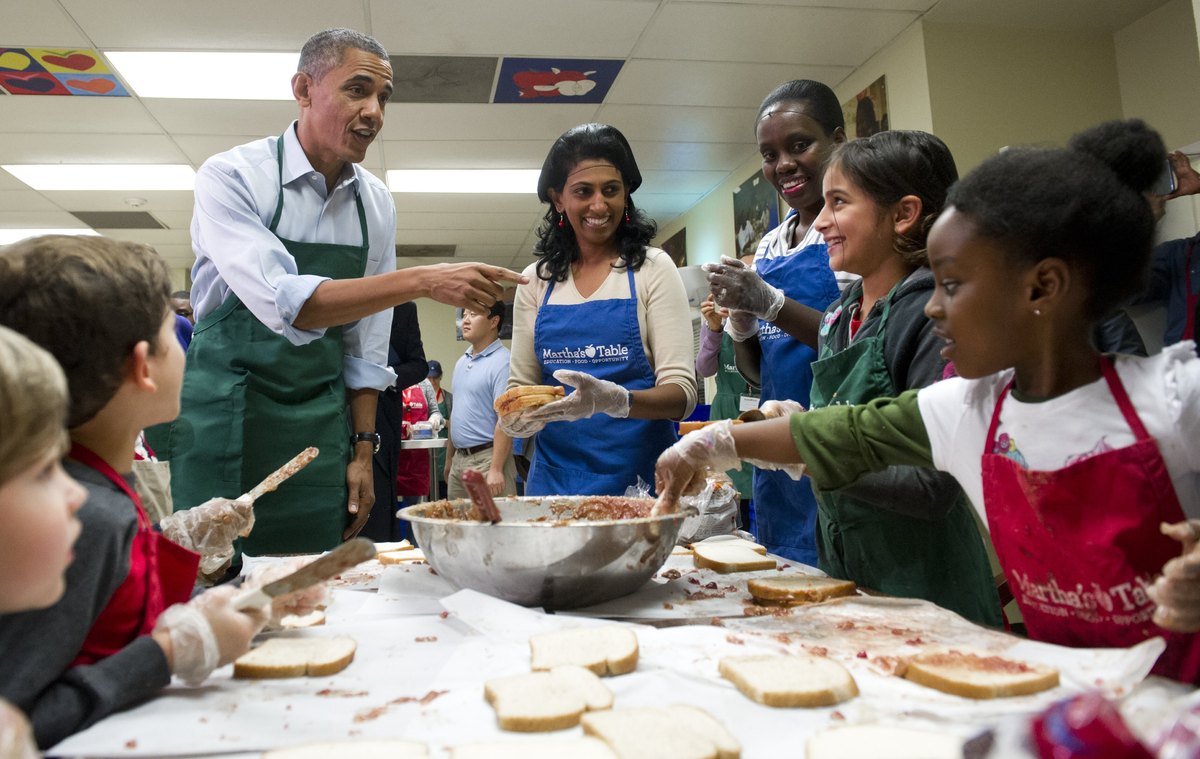 Talking To The Volunteers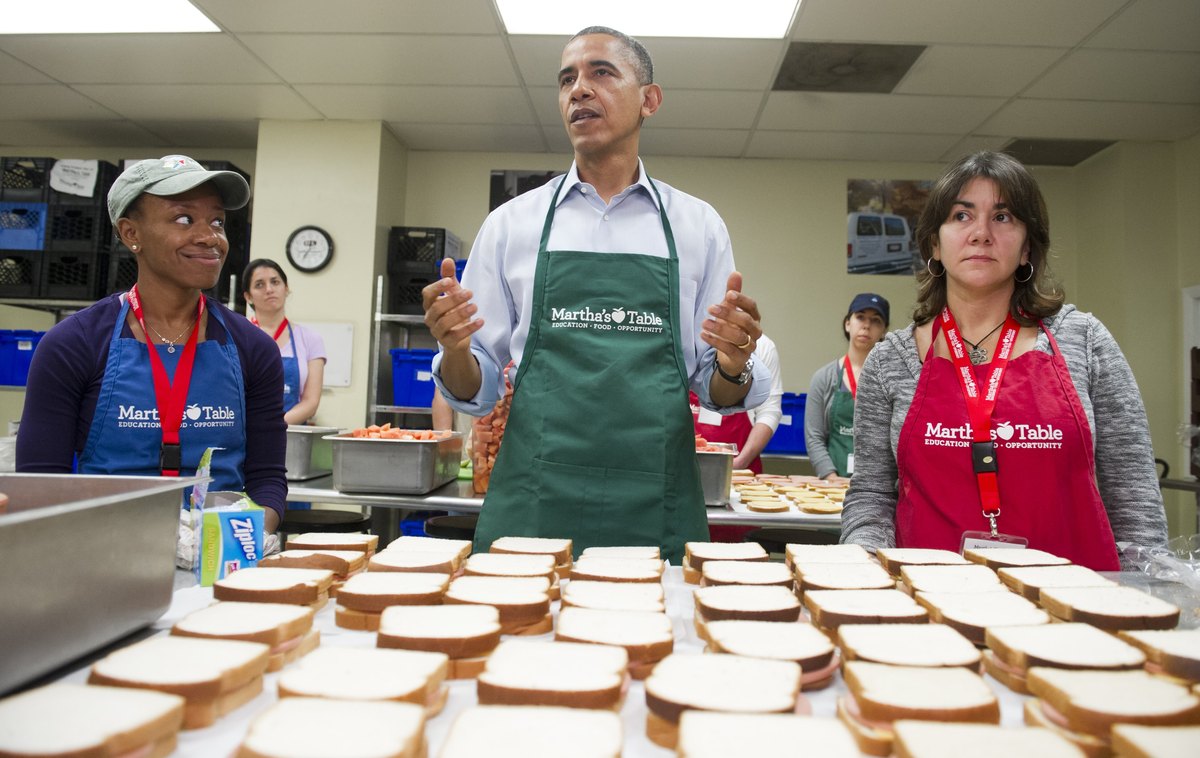 Speaking To Reporters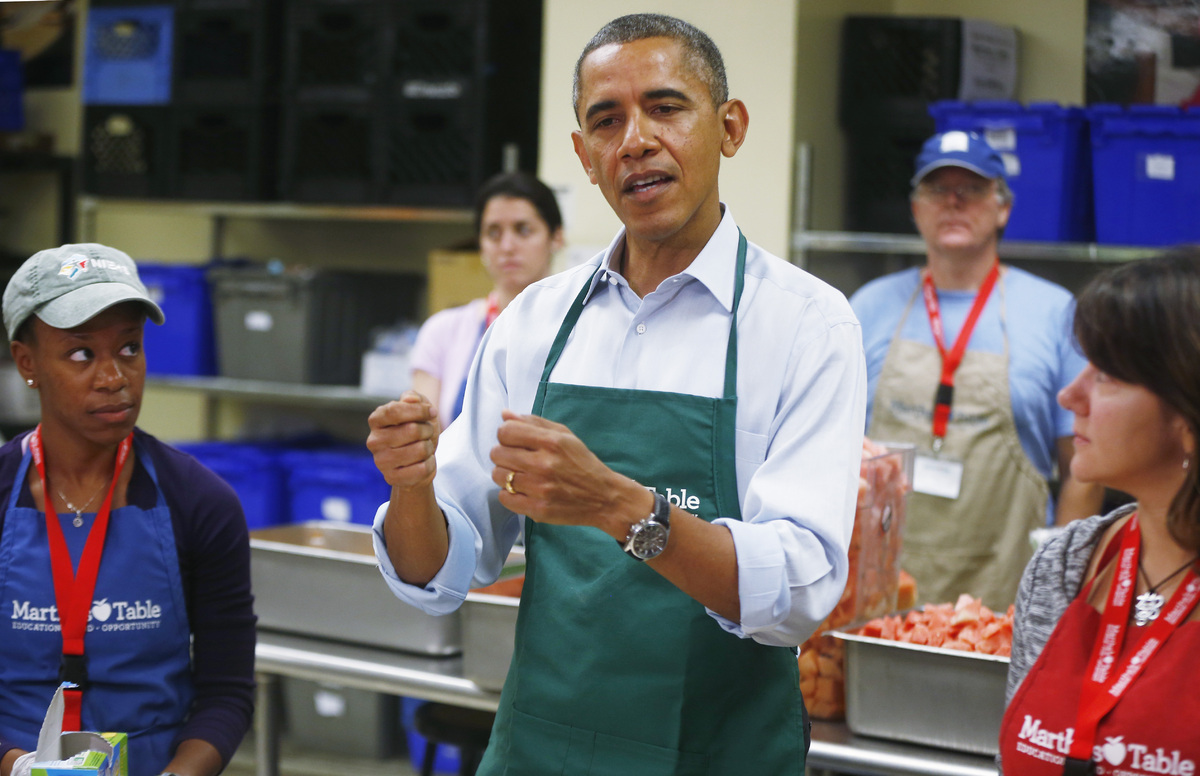 * * *
We will give the president this much: the apron is a nice addition to the rolled-up sleeves.
Source: HuffPo, Photo credit: AFP, Getty Images